Now you can work with your Adobe Analytics data directly in ContentKing! On top of integrating with Google Search Console, Google Data Studio, Slack and other industry tools, now you can also connect your Adobe Analytics to see Page Views, Unique Visitors, Average Time Spent on Page, Bounce Rate and Revenue data directly in ContentKing.
Check Adobe Analytics data for any page
Open any page in ContentKing and immediately see how it is performing: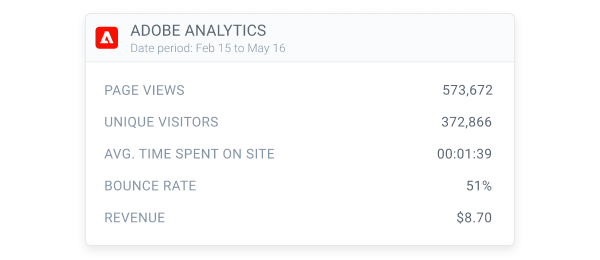 Filter and sort on them in Pages
Or zoom out, filter and sort on your Adobe Analytics data across the entire website, combining them with filters based on other page properties.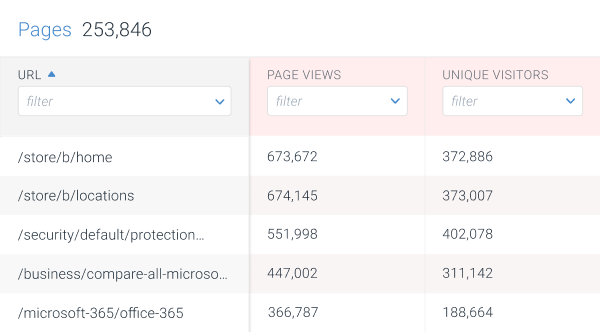 Have a single report of your key pages
Like with any other data in ContentKing, you can drill down and segment using your Adobe Analytics data as well. From there you can easily add these segments to your Dashboard and have a single report of your key pages always readily available.
From now on, a single click is all you need to see how your key pages are doing, how they recently changed, and whether those changes introduced new issues with those pages.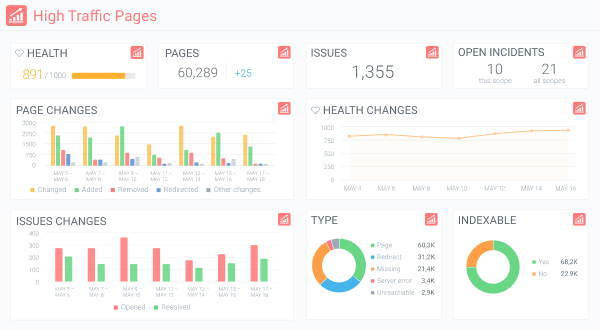 Get alerted when your key pages break
After you've created segments using your Adobe Analytics data, the next step is to set up alerts to fully leverage them—and it's so easy! Some example alerts to get you started:
Your high traffic pages become non-indexable,
Links on your most visited pages break,
Pages driving the most revenue start to redirect (3xx),
Traffic on key pages drops significantly,
Or anything else you can imagine!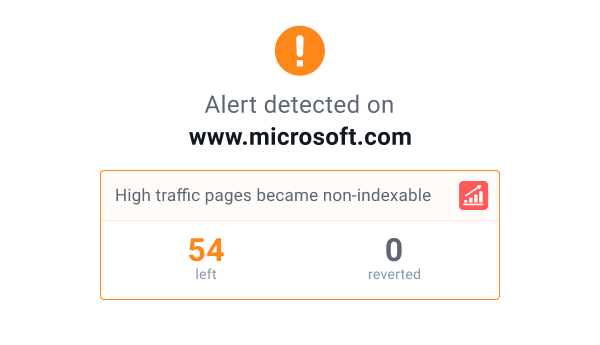 Connect your Adobe Analytics now
This feature is available on our Enterprise plan. You can connect your Adobe Analytics in Settings (opens in a new tab), or reach out to us and we'll be happy to walk you through it!
Connect Adobe Analytics (opens in a new tab)
Want to learn more? Head over to our support article, or contact us if you have any questions.
Not using ContentKing yet? Do your website a favor and start your free trial right now!