There are few industries with competition fiercer than eCommerce. So many competitors and all of them eagerly waiting to seize the top positions in search results that are essential for your business. To prevent that, you need to be on your guard around the clock.
That's where ContentKing comes in. Our proprietary Monitoring™ technology watchdogs your online store 24/7. It continuously audits your website and sends alerts that let you react before your revenue is impacted. And thanks to Change Tracking™, unpleasant "surprises" will never catch you off-guard and impact your bottom line.
Trusted by the best
Join 2,000+ customers like:
Proactive Alerting
Catch those issues before the competition takes it all
eCommerce is a tense arena. So many players anxiously waiting for someone else to slip up and surrender their positions in search results. Combine that with a huge number of people maintaining your website and automated stock inventory, and you have a recipe for disaster: a release gone wrong or any other botched change that goes unnoticed until it's too late and traffic (and revenue) drops.
ContentKing Alerts™ lets you leave the always-one-step-behind mindset in the past. Unlike other tools, our platform is constantly auditing your website in real-time. The moment it detects an issue, it notifies you and your team with clear, concise information to quickly resolve it.
No more unpleasant "surprises"! Safeguard your online business with the industry's first SEO notification system. Now you and your team will be able to fix problems before your traffic and revenue drop and your competitors snatch those prime positions from you.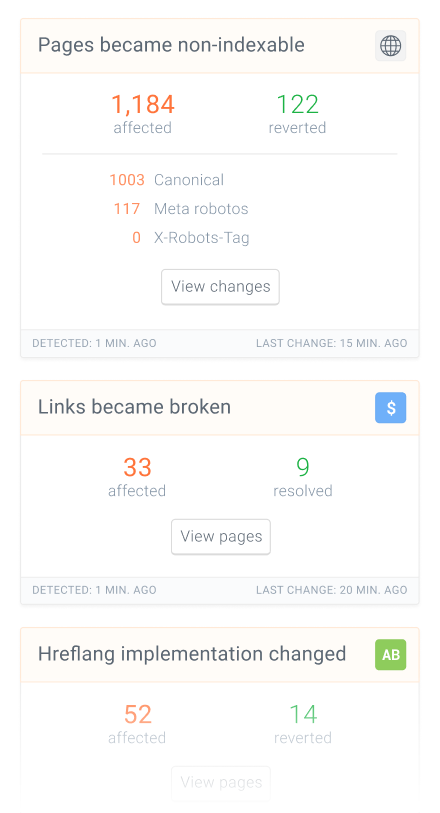 "We had several outages on Bitbucket.org and wouldn't have found out without ContentKing. That would have certainly cost organic traffic and business."
Content overview & Insights
A full overview of your content and product inventory
eCommerce websites are large, easily reaching into the hundreds of thousands or millions of pages. Keeping track of what content you have and where is crucial for any website, though at that size, it becomes virtually impossible. But not with ContentKing.
This platform is loaded with all the tools you need to fully assess your situation. Create logical groupings of your pages using dynamic segments, slicing even the largest websites into manageable partitions, based, for instance, on your internal workflow, team composition or business strategies.
Keep track of product inventory, review scores, pricing and anything else you need. What's more, you can even get alerted when any of these properties change.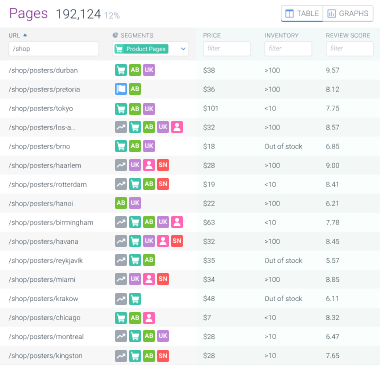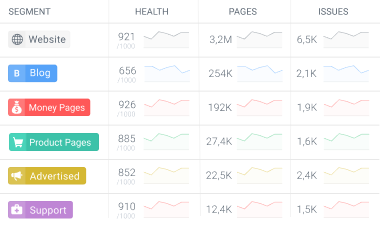 "Being a small SEO team for such a huge company, we struggled with keeping on top of all of the changes that were happening on the site. We simply couldn't be everywhere."
Real-Time Auditing at Scale
Increase your search engine visibility and get more traffic
Your website is your store. Without people entering it, your revenue dries up quickly. That's why it's so essential to make sure search engines can access all your content without any obstacles.
ContentKing gives you the insights you need to ensure optimal search engine visibility. Our platform was built for scale, so whether you have a product inventory of thousands of products or millions of them, ContentKing audits your website around the clock and delivers actionable data.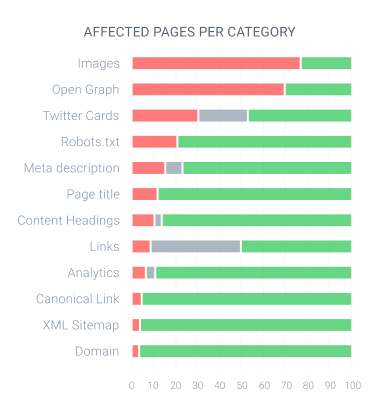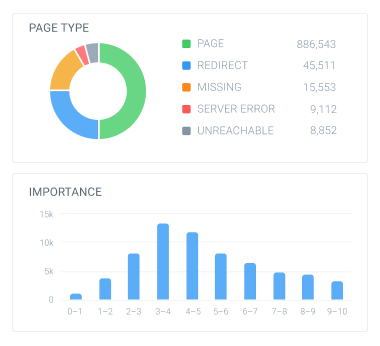 Change Tracking
Know exactly what's changing in your online store
eCommerce websites usually take large teams to operate. Content managers, developers, designers, copywriters and digital marketers – all of them are making changes to the website all the time. On top of that, you have all kinds of automation running, such as complex inventory management systems. Having thousands of changes happen every single day is nothing new.
But how do you know the right changes are being made?
ContentKing is the only solution on the market that lets you be sure. Our unique Change Tracking™ platform keeps tabs on every change you should be aware of. Deep-dive into the changelog of individual pages or look at systematic changes across your entire website. Whatever you need, you can rely on ContentKing's lightning-fast search and filter features to put those insights at your fingertips.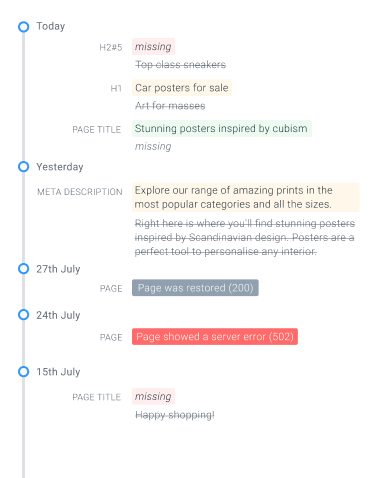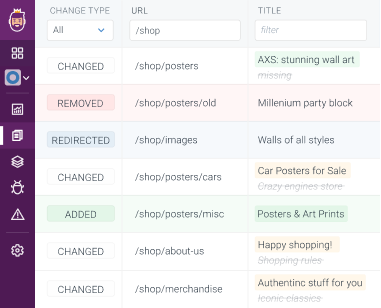 Let your competition do the worrying
Guard your traffic and revenue with ContentKing
Get up and running in 20 seconds
Trusted by the best
Join 2,000+ customers like: