The only solution with real-time insights
Relying on scheduled crawls with long wait times, lagging data and unnoticed issues is all too common in SEO. But it doesn't have to be that way.
Transform your SEO auditing with fully automated reporting and real-time data.
See live reports on your SEO performance without the manual effort. Have the clarity and insights— including issues, page changes, and alerts — to know what's working and what can still be improved.
Your real-time SEO control center
Simplify workflows and collaborate easier with all your SEO data in one place.
Need to work across multiple teams and sites? Not a problem. Keep tabs on multiple domains and quickly switch between reports for more agile workflows.
Our easy-to-use interface makes working together a breeze. Cross-functional teams benefit from robust collaboration and access control features, keeping everyone in sync with content changes, site updates, and any issues that occur in the process.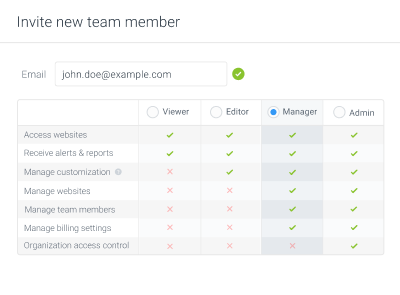 Visualize your website's data
Visualize your data in a way that is actionable, not overwhelming.
Our dashboards are designed to be easy and intuitive. Analyze data quickly with a comprehensive overview, while also having the ability to dive deeper using advanced filtering to segment your data in any way you want.
Have a clear understanding of your SEO performance. See issues, changes, and progress all at once, in real time.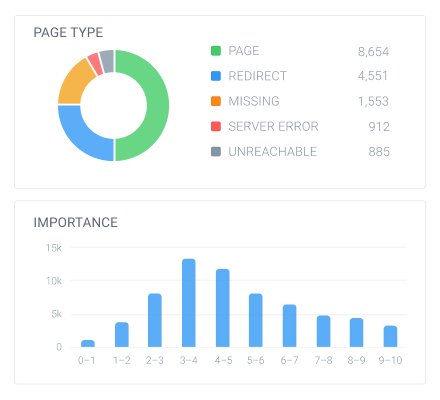 Google Data Studio and API integrations
Connect to the rest of your tech stack. Easily integrate with your existing tools and trackers to bring it all together in one place.
Set up the Google Data Studio integration with just a few clicks. The reporting template it comes with gets you started right away for a turn-key experience.
Need to integrate with other tools or want to do some heavy data lifting? Use our Reporting API and work with your data in any way you want.