Knowing all too well how much your website's traffic impacts your organization's bottom line, two things are on your radar at all times:
Grow traffic and revenue;
Ensure problems don't go unnoticed and resolve them before competitors overtake you.
Thanks to ContentKing's 24/7 Monitoring™, Real-Time Auditing™ and Change Tracking™, you'll finally have the right platform to address both challenges.
Trusted by the best
Join 2,000+ customers like:
Monitoring & Proactive Alerting
Catch problems before your bottom line suffers
People make mistakes, bugs get shipped to production and automation goes haywire. Problems are inevitable.
The rest of your organization – from IT, to finance and sales – has various processes and control systems in place to alert them whenever something goes wrong.
But what about your team? How do they catch bugs that get shipped to production or problematic content changes that impact your SEO traffic?
ContentKing monitors your website 24/7, constantly auditing your content and keeping track of changes. Whenever it spots deviations that exceed configured thresholds, your team is immediately notified.
No more "surprises", but a notification system that for the first time ever gives you and your team a fighting chance and the opportunity to fix problems before your organic performance is squashed and competitors take the lead.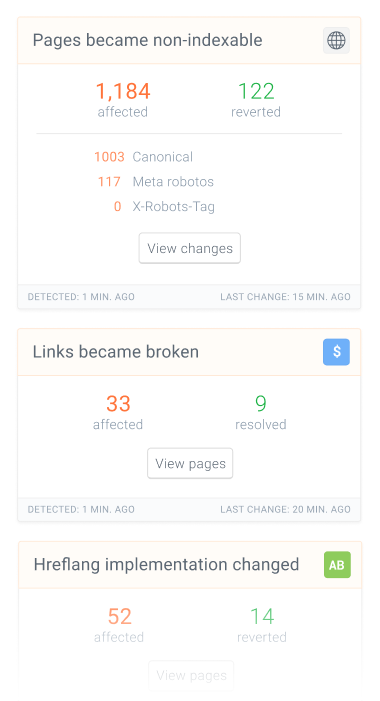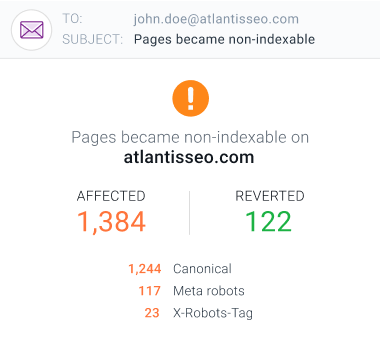 "We had several outages on Bitbucket.org and wouldn't have found out without ContentKing. That would have certainly cost organic traffic and business."
Change Tracking
A full changelog you can rely on
As ContentKing monitors your website, it records every change it discovers. All these changes are snapshots, stored in our stateful index and put on a timeline.
For the first time ever, you will have a full history for any page. Curious what changed across your website last month? Want to know what your homepage and category pages looked like a year ago? Need to know if anything changed after today's release?
With ContentKing you will finally be able to answer all those questions, as it allows you to search through all those snapshots in a flash. Travel back in time and compare different historical versions of your website as much as you want. A true time-saver.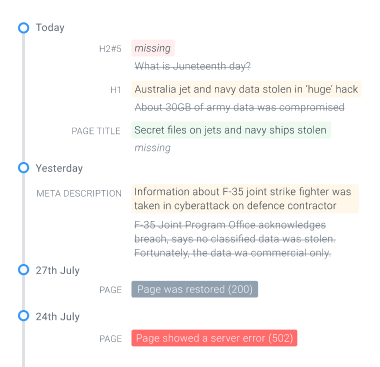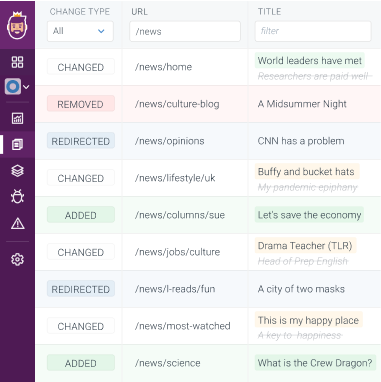 "If we see rankings or traffic improve or worsen, we can turn to ContentKing for insights."
Real-Time Auditing at Scale
Seize every opportunity to grow
ContentKing provides a full overview of your website, showcasing every URL and its content, coupled with lightning-fast search. What's more, it audits your website around the clock, flagging everything from issues in pages published just minutes ago to regressions in pages that have been driving traffic for years.
We understand that every organization has its own unique set of challenges and designed ContentKing to be fully customizable.
Slice and dice your website into logical groupings of pages using our advanced segmentation feature, or tweak the auditing parameters to your exact needs. With ContentKing it's all a breeze.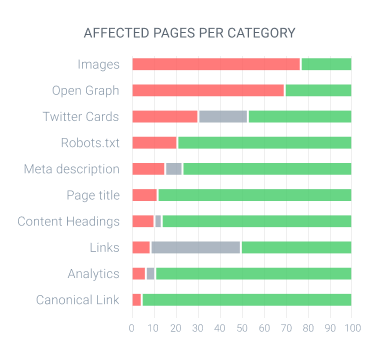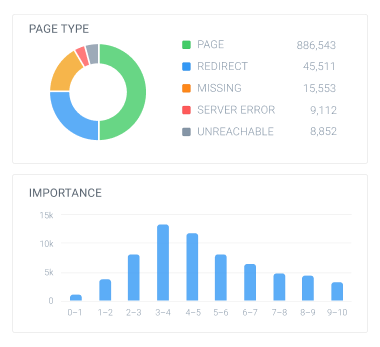 Facilitate Collaboration
Maximum collaboration, easy onboarding
Outperforming your competitors is a multidisciplinary team effort. ContentKing was built for powerful collaboration, with an intuitive platform, carefully designed interfaces and an integrated knowledge base to help your team do their work better and faster than ever before.
Equip your team with a platform that lets them seamlessly work together, set up advanced alert routing, divide your website into segments aligned with their workflow and your business strategies. Enable your team to do its best work yet.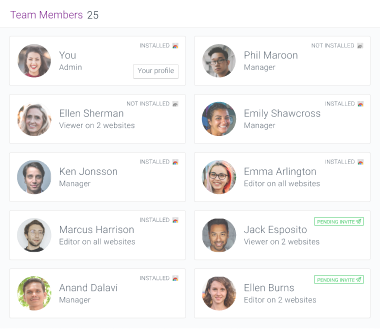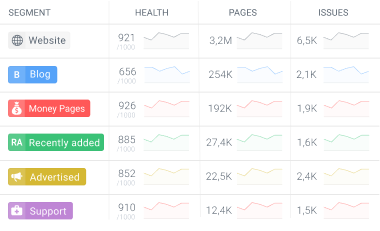 "With ContentKing, all the information is already there. For certain clients, it has improved productivity by as much as 50%."
Actionable Reporting
Clear data visualization to keep you informed
Finding the time to jump into the nitty-gritty details can be difficult. And with ContentKing you don't need to.
Your time is precious, which is why we put so much effort into our reporting features. Easily craft the exact dashboards you need, showcasing the KPIs important to you and your stakeholders.
Use the built-in dashboard features or integrate with Google Data Studio. It's all carefully designed to deliver the highest signal-to-noise ratio possible, whether you're at your desk or on the move.
With ContentKing you stay in the know, with a minimum time commitment.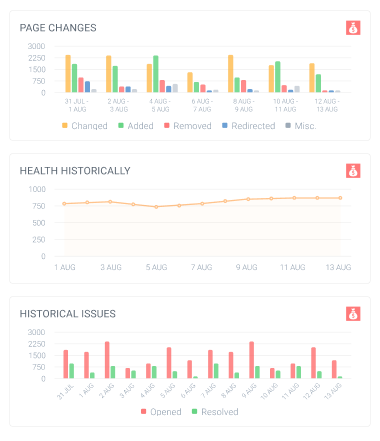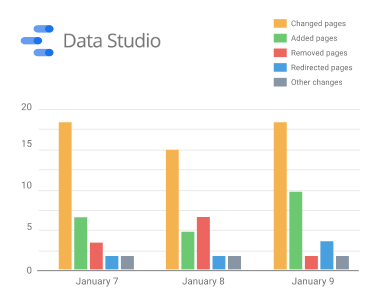 The platform your organization needs
In a field where the competition is always at the ready and your traffic (and revenue) can slip with just a single overlooked mistake, you need to be prepared.
ContentKing Monitoring™ and Change Tracking™ put you one step ahead of everyone else. Get the security you deserve and let your competition do the worrying.
Stop surprises to your traffic and bottom line
Get up and running in 20 seconds
Trusted by the best
Join 2,000+ customers like: