See search engine activity in real time
Know when search engines visit your site and how often.
Get the evidence you need to answer: when was Google and Bing's last visit and how often do they visit this page?
See crawl trends across your entire site, or zoom in on any individual page. All in real time.
"If we see rankings or traffic improve or worsen, we can turn to ContentKing for insights."
Easily accessible and readily available
After an easy one-time setup, the most interesting info from your log files will be available for you directly in ContentKing. No technical team needed.
Have a reliable source of log file data available to you around the clock — made complete with a user-friendly interface and extra emphasis on security.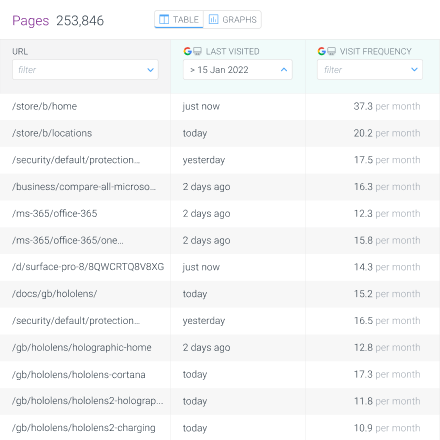 Track if, and when, changes are seen by search engines
Spend your crawl budget wisely by understanding exactly how bots crawl your site, including when they visit new and updated content.
With ContentKing Change Tracking™, see if Google saw that fix you recently made or if Bing already visited a page that was just submitted to IndexNow. No waiting involved.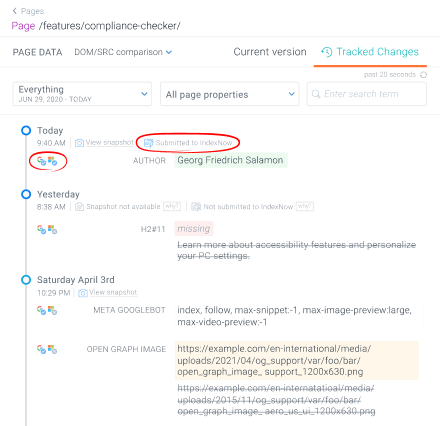 Sync SEO efforts with search engine habits
Effortlessly filter and segment on search engine activity, without manually sifting through the data. Combine with other ContentKing metrics for even deeper dive and sharper investigation.
Know how search engines crawl your robots.txt and XML sitemaps to ensure that your site is crawled effectively and efficiently.
Have a complete, real-time picture so you can take action right away and improve your rankings.