When things break, you need to know
Meta descriptions disappearing from your main pages, links suddenly breaking across your website or key pages becoming non-indexable. Whatever the problem: you need to know, and you need to know now.
That's why ContentKing Monitoring™ watchdogs your website 24/7 and sends out alerts whenever changes are made or disaster strikes.
As a world's first, ContentKing Alerts™ gives you the opportunity to fix problems before your rankings are impacted.
"We had several outages on Bitbucket.org and wouldn't have found out without ContentKing. That would have certainly cost organic traffic and business."
Alert routing
Whether you're flying solo or you're part of a huge team of colleagues and stakeholders, ContentKing Alerts™ have you covered.
Configure who should get alerted and when. Get alerts in-app, by email or connect with Slack and Microsoft Teams to bring your entire team into the conversation.
With ContentKing Alerts™ the right people get alerted at the right time.
"If we had not caught the issue, transactions would have dropped approximately 20%."
Intelligent alerting technology
Websites change all the time. And while you definitely want to track all of those changes, getting an alert about every detail can actually hurt your productivity.
That's why ContentKing Alerts™ are smart. Our intelligent algorithms don't just look at the number of pages, but also their Importance and the overall structure of the website.
That's how we ensure ContentKing Alerts™ are actionable and delivered instantly.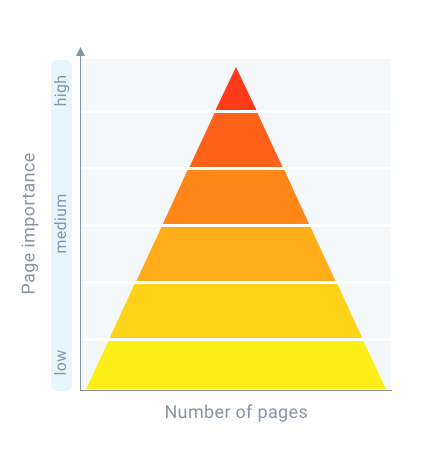 You're in control
Every business and organization has its own challenges and requirements. ContentKing understands that, which is why our alerts are fully customizable.
Choose which alerts should be active, and for which part of the website. Decide how soon each alert should trigger and who should receive the notifications.
Whatever you need, you are fully in control.