Technology developing at breakneck speed. Fierce competition everywhere you look. There's no denying it: digital marketing is more challenging than ever before. As a marketing manager, looking outward for new opportunities will only get you so far – you also need to run a tight ship.
ContentKing is here to help. Our proprietary Monitoring™ technology watchdogs your website 24/7 for a clear overview of what's going on. It also provides your team with insights to quickly resolve critical issues, while powerful collaboration and productivity features unleash their full potential.
Trusted by the best
Join 2,000+ customers like:
Monitoring & Proactive Alerting
Catch problems before your traffic tanks
ContentKing monitors your website 24/7, auditing and keeping track of changes around the clock. Whether it's issues introduced with the latest release or a copywriter making changes to page titles on key pages, it's all tracked. On top of that, whenever deviations exceed your configured thresholds, your team is instantly notified.
Leave the always-one-step-behind approach in the past and get an alerting system that gives your team the opportunity to fix problems before your search engine visibility and traffic are impacted.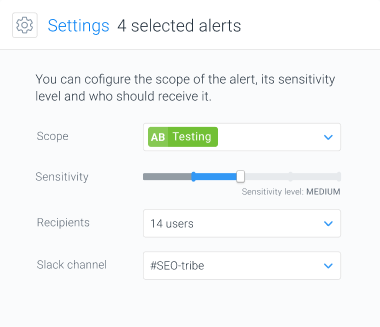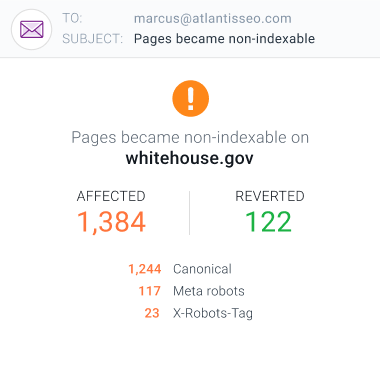 "If we had not caught the issue, transactions would have dropped approximately 20%."
Real-Time Auditing at Scale
Discover growth opportunities, in real-time
As ContentKing monitors your website, its advanced auditing suite ensures you always have the issue and health data you need at your fingertips. From there, our platform uses that data to create actionable, prioritized tasks for your team, so that everyone can focus on the issues that matter most to your organization.
In digital marketing, "one size fits all" solutions don't actually fit anyone. That's why all of ContentKing's features are fully customizable. Configure what audit tests are important to you, and adjust them to your needs. With ContentKing it's all a breeze.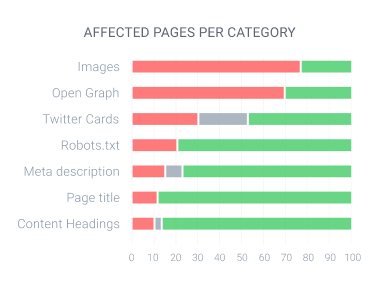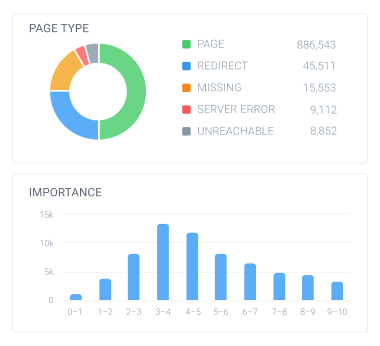 Productivity
Do (so much) more
Digital marketing teams typically have more work on their hands than they have the capacity for. We built ContentKing to take work off your plate, not add to it. We do this by ensuring your data is available and up-to-date at all times — no more waiting for crawls to finish.
Designed around the use-cases and workflows of real digital marketing teams, ContentKing ensures that you get to the data and insights you need, without having to sift through confusing data or wait hours or even days for the data to be available.
ContentKing helps you significantly upgrade your team's capacity and avoid the cost and time expenses of hiring new people to keep up with workload.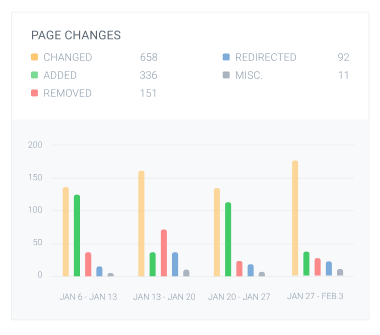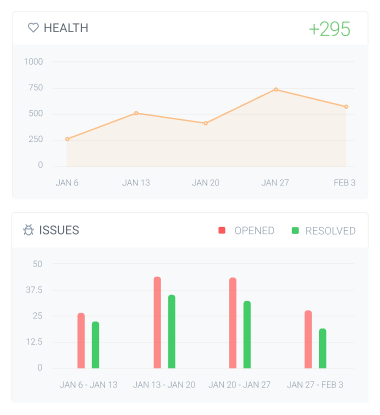 "With ContentKing, all the information is already there. For certain clients, it has improved productivity by as much as 50%."
Collaborate across multiple disciplines
Bring your team together on a single platform
Successful websites are never a one-man show. You need a multidisciplinary team working together towards the goals you set for your organization. ContentKing is built for streamlined collaboration. From the intuitive interfaces to the integrated knowledge base and the delivery of actionable tasks.
Bring your entire team together and collaborate towards your organization's success.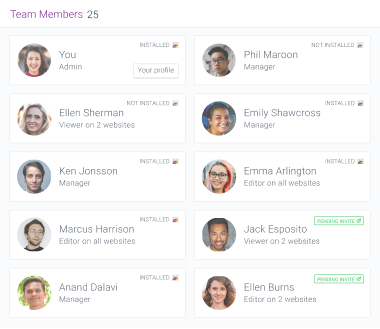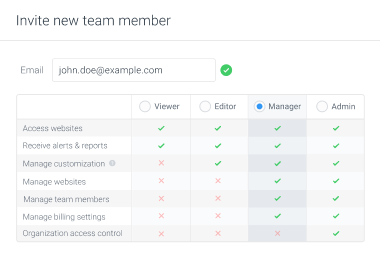 Give your team the platform it needs to excel
Level up your digital marketing team
Get up and running in 20 seconds
Trusted by the best
Join 2,000+ customers like: