24/7 monitoring
The only SEO platform to continuously monitor your site.
ContentKing Monitoring™ keeps track of everything happening on your site all in real time. If pages become non-indexable, links suddenly break or a page title changes — we've got you covered.
With an extra set of eyes always on your site, you can react faster and take action before your bottom line is impacted.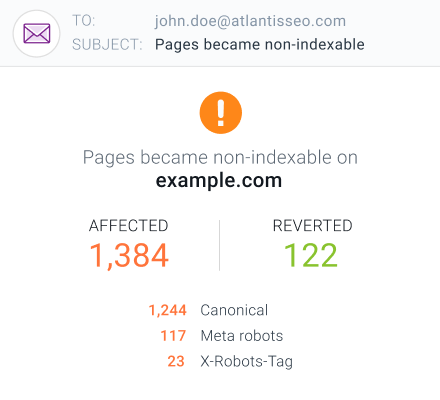 Capture all your changes in real time
Website changes happen, and they happen fast. ContentKing Alerting™ and Change Tracking™ provides you with real-time data and insights that crawlers can't.
Capture every website change in real time. Whether it's pages being added or removed, or even changes within pages, we track it all.
No more waiting for a crawl. No more working with lagging data. And no more unnoticed issues. Everything is at your fingertips, with instant alerts if any issues or changes pop up.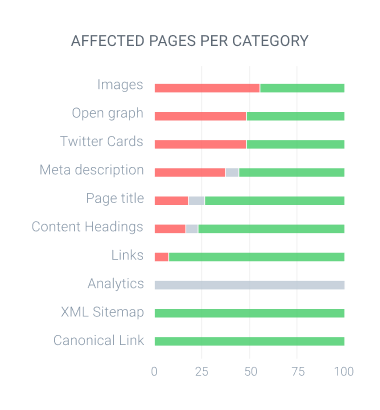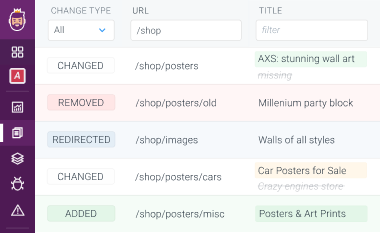 "If we see rankings or traffic improve or worsen, we can turn to ContentKing for insights."
Detect and fix SEO issues proactively
Search engines are constantly crawling your site, and you need an SEO platform that can do the same. That's where 24/7 ContentKing Monitoring™ comes in.
Teams using ContentKing were 3x more likely to say it's becoming much easier to detect incidents than non-ContentKing users.
Get alerts for issues and changes, and be able to solve them before search engines even notice.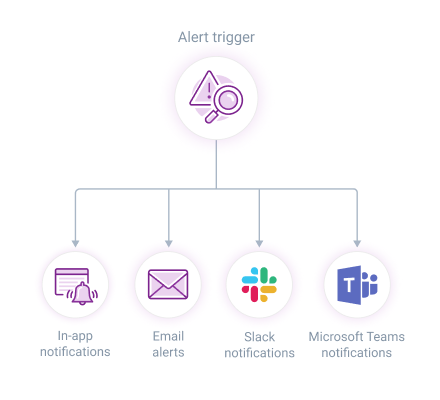 Monitor what's most important
Driven by smart algorithms, ContentKing uses several key signals to determine when and how often to crawl a page.
Our monitoring uses heuristics to prioritize pages based on activity on related pages, or even human interaction on the platform.
ContentKing also continuously keeps an eye on the performance of your website, and will automatically scale back monitoring to prevent the website from getting overloaded if reduced performance is detected.