The only real-time auditing solution
The only auditing solution that delivers a complete and real-time overview of your on-page SEO performance.
ContentKing Monitoring™ audits your pages 24/7, supplying you actionable insights based on data from now, not a week ago.
No more waiting for a crawl to finish before discovering issues or changes. Your data is always available in the cloud, and prioritized by what's most important to you.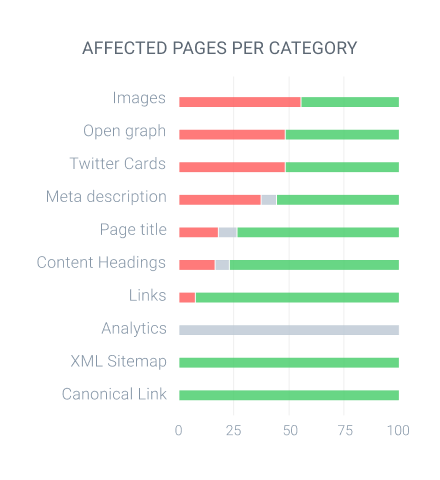 "Within the last 3 months, we've seen a 30% increase in organic traffic to our website."
Track issues & changes with ease
Stop chasing the origin of changes on your site. Take back your time by zooming in on changes with unmatched granularity.
Easily keep track of issues and changes as they happen with our proprietary Change Tracking™ technology.
Capture the introduction and resolution of issues, and pinpoint exactly when changes occur on your site to better streamline team workflows and analyze your progress in the moment.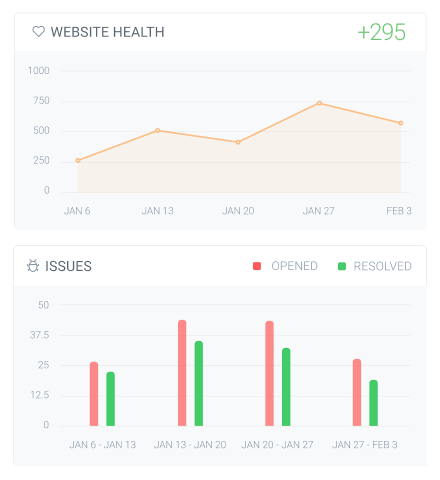 "ContentKing has improved our technical SEO productivity by around 30%."
Focus on what's most important to you
Leverage the full power of ContentKing with advanced issue configuration options.
Tailor your auditing suite to focus on what's most important to you. Customize the Issue parameters, and define which ones you're okay with skipping.
Zoom in on the most relevant data for your specific goals, drill down into key metrics and unlock more use-cases for your entire team.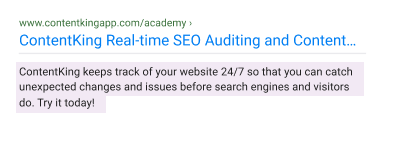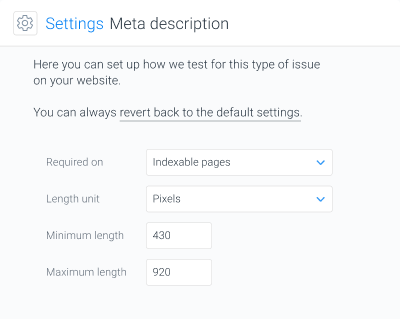 Insights made easy
Transform data and reports into actionable insights.
Data becomes manageable with our user-friendly interface, even for the largest of sites. With powerful filtering and segmenting options, you can make sense of your data without feeling overwhelmed.
And the ease of use doesn't stop there. Our UI is designed with built-in reference material that explains what the issue is and why to solve it, accelerating the onboarding process so anyone on your team can jump right in with no training required.