You asked. We did it. It's huge. ContentKing now integrates with Slack, pushing important alerts right into any of your team's channels! No time to waste explaining why this is awesome — let's just show you instead.
Slack notifications when alerts open …
When an alert opens, it will be delivered to Slack right away, bringing your entire team up-to-speed at once and facilitating discussions: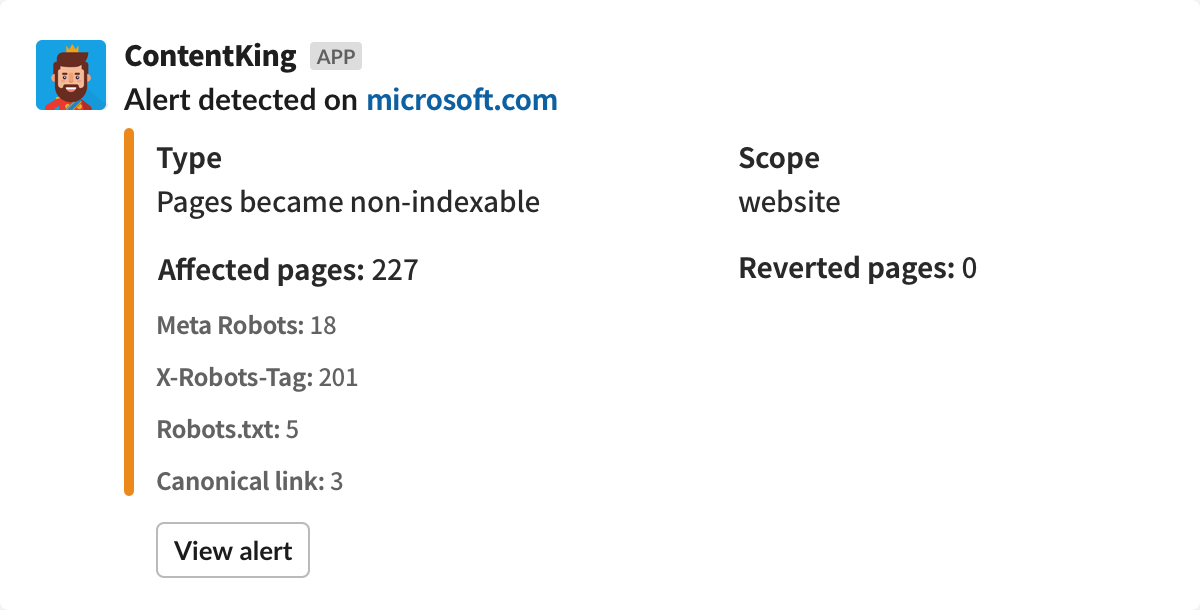 … and when they close
Maybe not as important as alerts opening, but knowing when they've been resolved is still a crucial part of keeping your team in the loop. That's why we not only notify you when things go haywire, but also once they're back under control.

Connect Slack to ContentKing
Setting up the integration couldn't be easier:
Select all the Alerts you want to send to Slack
Click the Messaging app in the toolbar at the top
In the window that appears click on Connect and follow the steps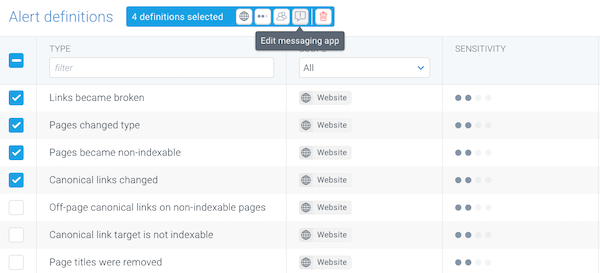 Get started now
The Slack integration is available in your account right now, so don't wait and get going (opens in a new tab)!
Not using ContentKing yet? Do your website a favour and start your free trial today.