We've expanded our Data Studio connector to report also on your website's SEO issues and much more! Check out our blog post to see what's new.
Reporting has never been easier! Whether you want to share the results of your SEO efforts with your internal team or with your clients, ContentKing's Google Data Studio connector makes it easier than ever before!
Our Google Data Studio connector lets you work with your ContentKing data and metrics directly in Google Data Studio.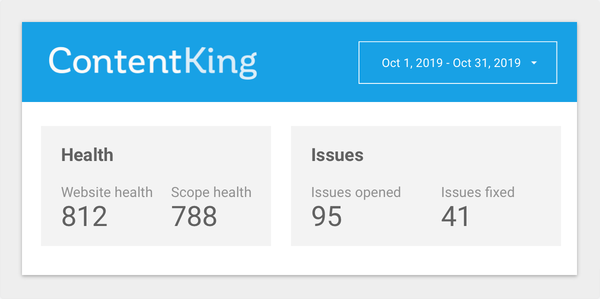 Wondering how to share the trends of a website's health over the past month? We've got you covered: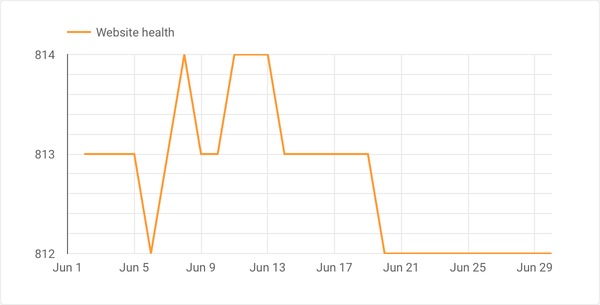 Want to tell the story of how pages changed over a given time? Not a problem!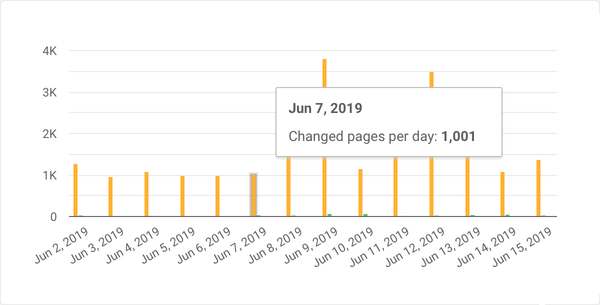 Need a report on the total number of pages and how it changed? Sure thing!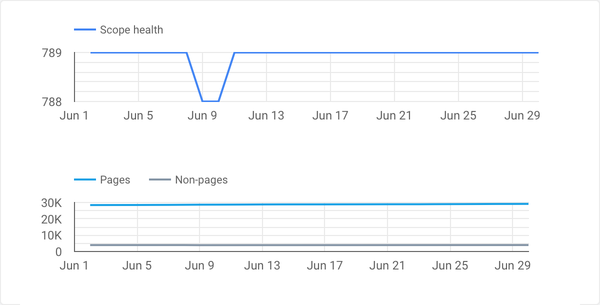 Setting up the ContentKing Google Data Studio connector
Getting started is super easy:
Open the ContentKing

Google Data Studio connector

(opens in a new tab)

.
Authorize using the Reporting API token which you can find in your ContentKing

Account Settings

(opens in a new tab)

.
Choose a website that you wish to report on.
Click on the Connect button in the top-right corner and follow the steps.
Get started now
The Google Data Studio connector is available for your account right now, so don't wait and get going (opens in a new tab)! We've even put together a ContentKing report template (opens in a new tab) to help you get started reporting right away!
Need more help setting it up? Read our support article for more details or feel free to reach out if you have any questions.
Not using ContentKing yet? Do your website a favor and start your free trial right now.