This one's for the agencies out there! Now you can connect your account with the ContentKing accounts of your clients to seamlessly collaborate, right in ContentKing. Keep scrolling to find out more ⏬
Connect to your client's ContentKing account
If your clients already have their own ContentKing account, connect your agency's ContentKing account to theirs and access it as if it was your own!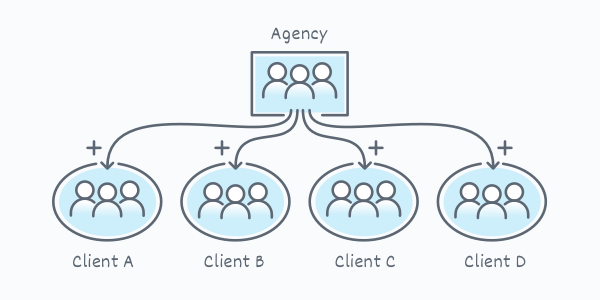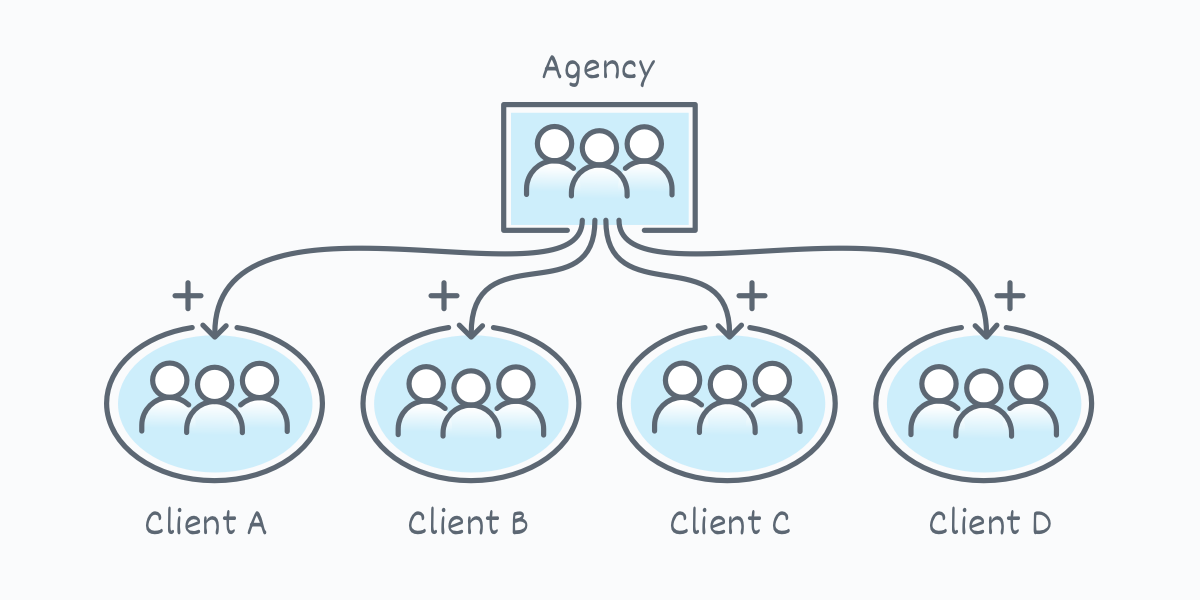 See all connected ContentKing accounts in one place
You can manage all these account connections in the new Connected Accounts tab in your Account section – which is never more than two clicks away from anywhere in the app!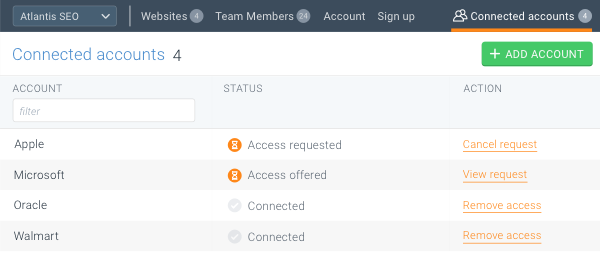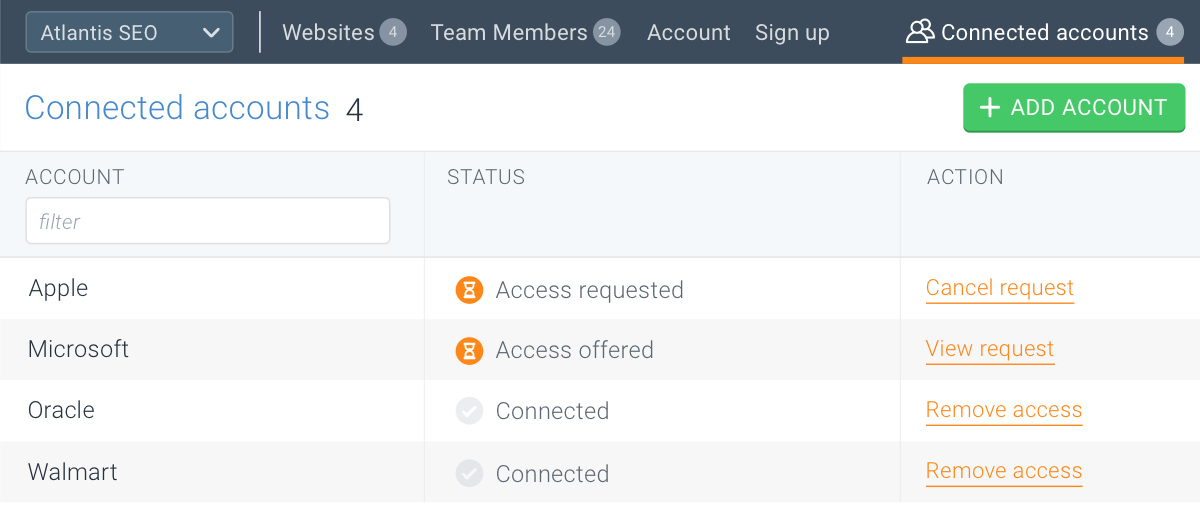 Easily switch between connected accounts
Look at how fast it is to switch between your ContentKing account and your connected clients' accounts:
What's more, you can use this same process to switch directly between websites, regardless of which account they belong to (don't worry – each one is labeled with its parent account to keep things clear). Now you will always know whose website is currently getting your attention:
Invite your clients to their own ContentKing account
Your clients don't have their own ContentKing account yet? No worries, you can easily create one for them from your agency's account.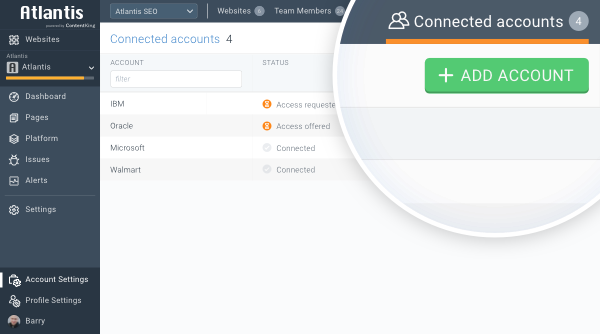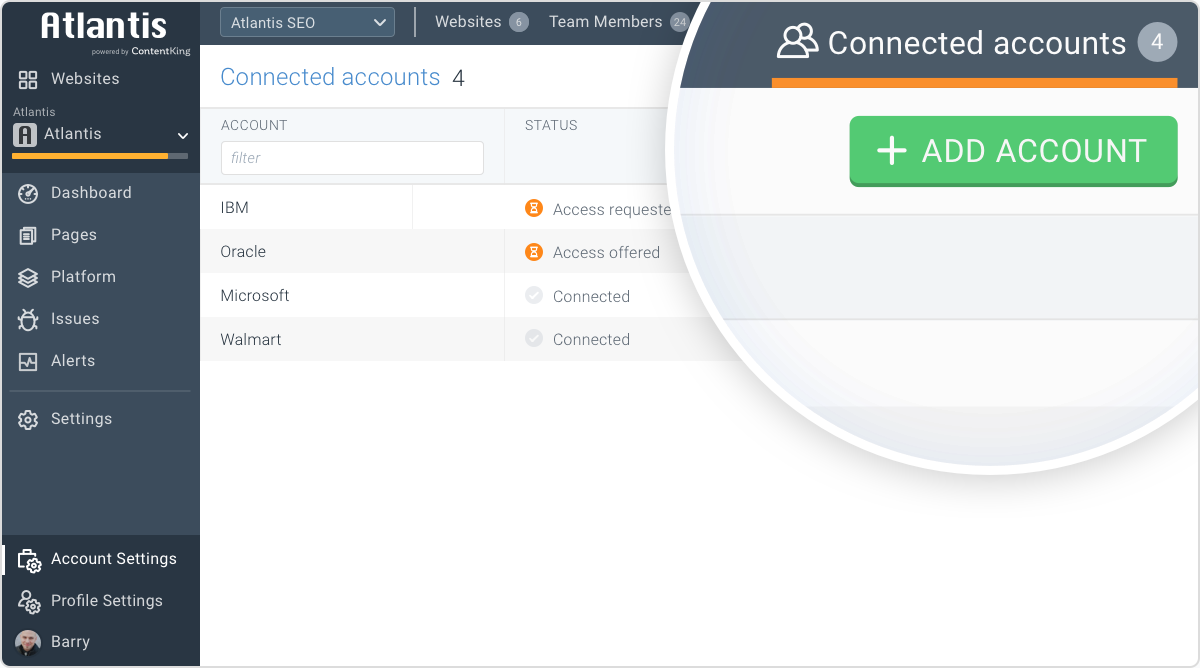 💡 Wondering whether to make your client's websites part of your account and invite them to it or to create a new one for them that you're connected to? Check out our support article to learn more.
Check it out right now
This feature is available for all agencies on a paid subscription. Don't wait any longer and check out your Connected Accounts overview today!
Go to Connected Accounts (opens in a new tab)
Want to learn more? Head over to our support article or reach out to us if you have any questions.
Not using ContentKing yet? Do your website a favor and start your free trial today!