Runecast (opens in a new tab) is a leading provider of predictive analytics for VMware® vSphere® environments. Their solution, Runecast Analyzer, helps large enterprises protect their critical VMware workloads by exposing potential issues and best practice violations, before they cause major outages. Runecast use their website as one of their main channels for generating leads.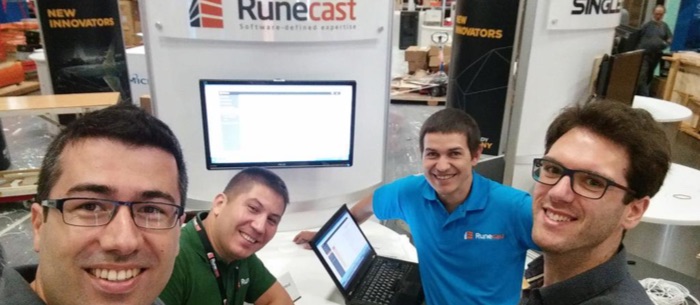 The challenge
Understanding the need to up their SEO game, Runecast went looking for an agency that could support them, but they were hesitant to fully relinquish control and lose their agility in content production and website content management.
We were afraid we would be too dependant for a long time on an external entity and we would need to consult every update of the website with them, which would add too much overhead. We needed to keep control, to have a continuous overview of the state of our SEO and to be able to measure our internal and external SEO efforts.
The solution
In a word: ContentKing. It turned out to be exactly what they were looking for: "As a CEO, I could finally get the immediate perspective I needed," said Markov. "Each member of our web development team was given individual access and we were able to easily correct many of the SEO issues that ContentKing detected for us. Now I just glance at the weekly email report and see if the number of issues and pages health decreased or increased. ContentKing gives me peace of mind that our SEO is under control."
And its interface also helped a lot: "It was built with user experience in mind. I don't have hours to spend learning a new product or building in-depth knowledge about SEO. ContentKing gives me that overview that I'm looking for and provides my website development team with the information they need to be more effective."
The results
The results were threefold. First of all, hard metrics:
Within the last 3 months, we've seen a 30% increase in organic traffic to our website.
Secondly, ContentKing allowed Runecast to establish an SEO workflow: "As the team was better able to see the SEO consequences of their actions, they managed to refine their approach when making changes to the website or adding new content."
And finally, quality control: "What I cherish the most is the peace of mind I got and the strong quality control ContentKing introduced."