The praise and feedback from Google Search Console and Google Analytics integration releases left us beyond humbled. But there's no time to rest on our laurels – we're taking another step forward by adding support for Schema.org markup!
New to Schema.org markup?
Schema.org is a markup standard used to help search engines understand what's on your website. It's a powerful – and somewhat complex – tool that can help you increase your visibility in search engines. Check out our Academy article on Schema.org (opens in a new tab) to learn why and how to use it.
Check your Schema.org implementation
Starting today, ContentKing will show your website's Schema.org markup! For any page containing Schema.org markup (delivered through JSON-LD), you'll now be able to see the defined attributes: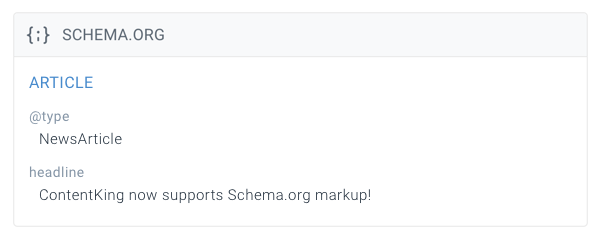 Filter, search and segment on Schema.org data
Schema.org data is also available on the Pages screen, allowing you to quickly check which pages have Schema.org implemented. What's more, you can even create segments based on Schema.org data!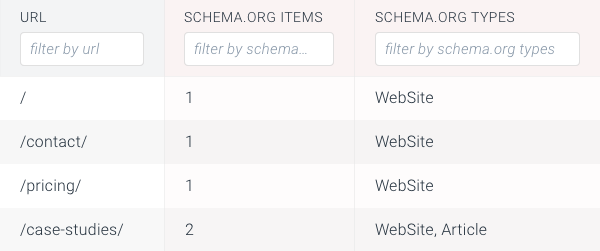 Optimize your Schema.org implementation in ContentKing
Taking the time to mark up your pages with Schema.org may be well worth it, as Google uses it for its coveted Rich Snippet listings! So no time to waste: get started with your Schema.org implementation (opens in a new tab) today.
Not using ContentKing yet? Do yourself a favour and start your free trial now.