Following right on the heels of our Google Search Console integration, ContentKing now also connects with Google Analytics!
Bring your Google Analytics data to ContentKing
Who likes long setup processes? Yeah, we don't either. Just connect to Google Analytics and select the correct view. After that, you'll be able to see your visitor and page analytics data directly in ContentKing!
Just pull up any page and immediately check the latest data from Google Analytics:


Or zoom out to view the entire website and sort, search or filter on Google Analytics data combined with any other criteria: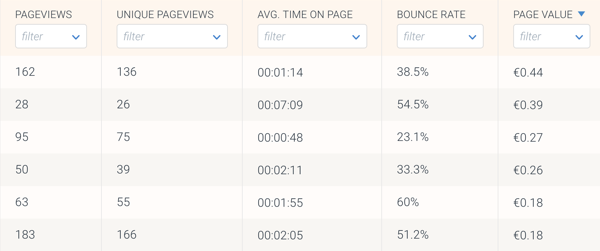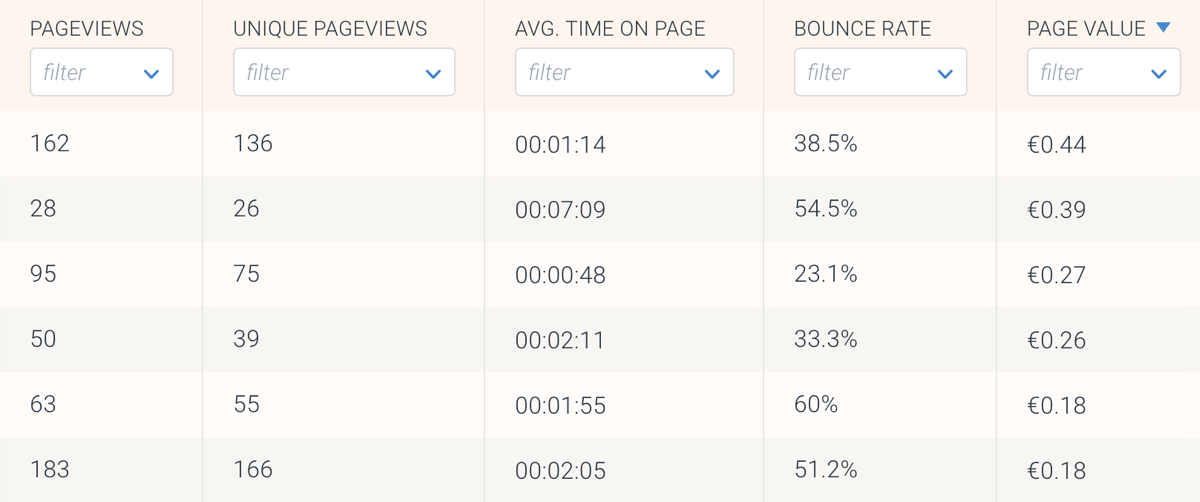 Use-cases
Bringing your website analytics data into ContentKing makes a lot of sense. Here are our favourite use-cases:
Identify pages with lots of visits and a high bounce rate.
Prioritize your optimization efforts by filtering out pages that receive very few visits.
Get a broader picture of how your changes affect page performance.
Getting started
Check out our Support documentation on the Google Analytics integration to get started.
Don't have a ContentKing account yet? Do yourself a favor and get started today!