New to segments?
Segments let you group pages together based on any page property you choose. Once set up, you can use them for:
More focused reporting
Setting up custom alerts
Targeting your auditing on specific parts of the website.
Now that you're fully up-to-date, let's look at all the juicy segment improvements waiting for you in ContentKing!
1. Check out the new Segment editor
Creating and editing segments is now easier! After a complete redesign, the segment editor shows you all the pages that match your segment settings… as you adjust them! Create a new segment (opens in a new tab) right away to see why we're so excited about it! If you want to learn more, just check out our support article.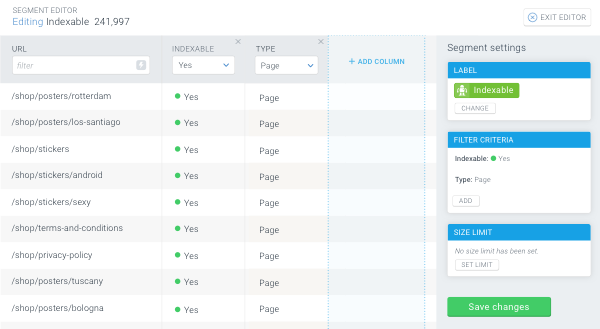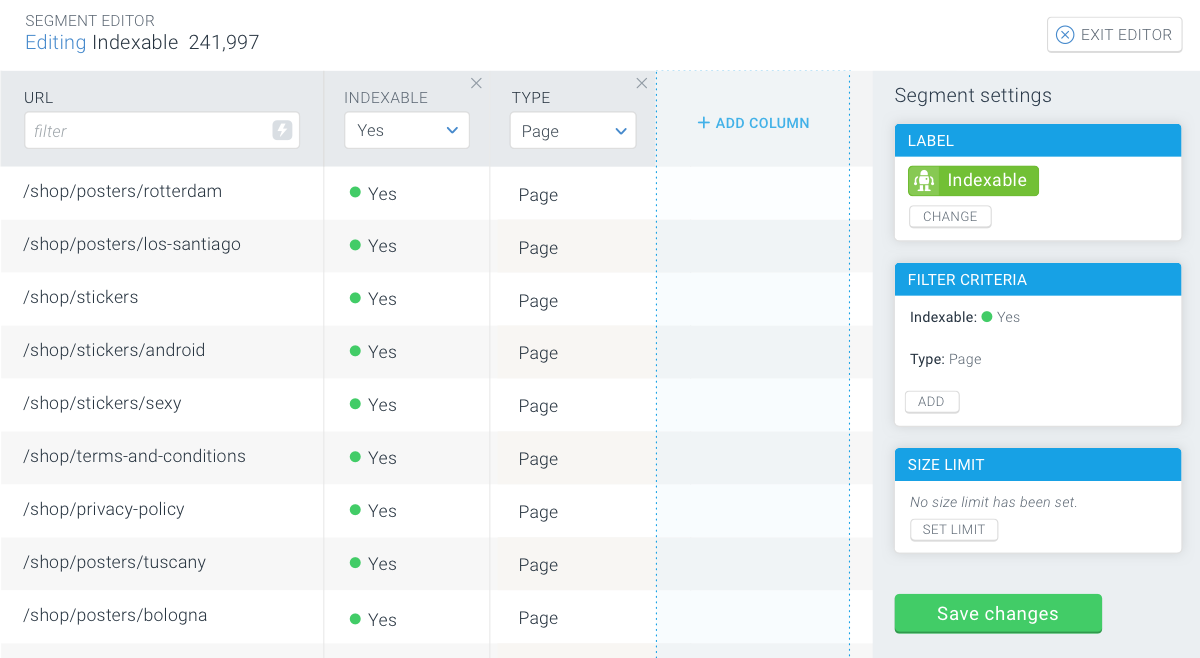 2. Assign icons to your segments
Getting slowed down as you try to remember which segment is which? Segments have always used color-coded labels to help you identify them across the app. To make that even easier, now you can designate an icon to go with that label. And it's simple to do! Just have a look below then head to Segment editor (opens in a new tab) to set up yours today!
3. Limit segment size where needed
Have a segment that has gotten a little too, let's say, robust? You can now limit how many pages can fit in your segments. Here are some examples:
Top 250 pages based on GA Pageviews
Top 5% of pages based on GA Page Value
To limit a segment's size, just go to the Segment editor (opens in a new tab) for that segment and click on Set limit in the Size limit section. Curious to learn more? Check out our support article.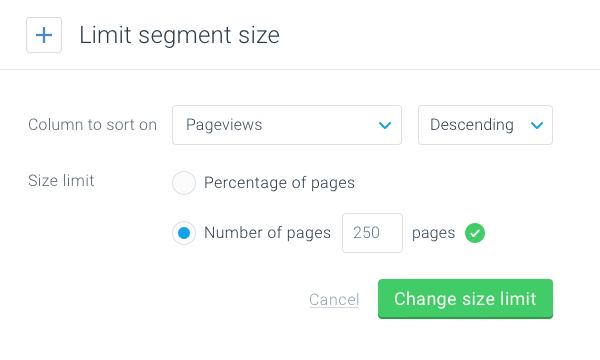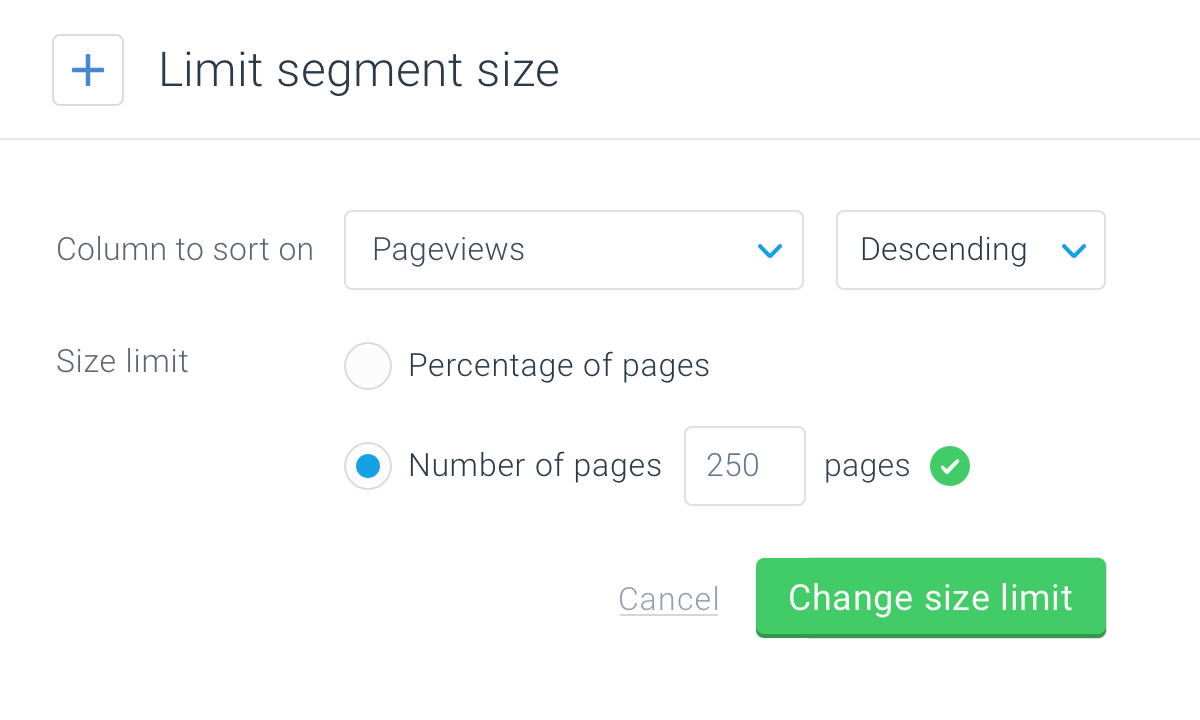 4. Manage all your segments from a single screen
Not sure which segments you already have on your website? Problem solved! Now you can see all of them in one display: Segments overview (opens in a new tab) in Settings. From here you can browse any segment's details (their labels, filter criteria, and size limit), and manage your segments, in general:
Create new segments
Edit or delete existing ones
Import segments from another website (continue reading to learn more)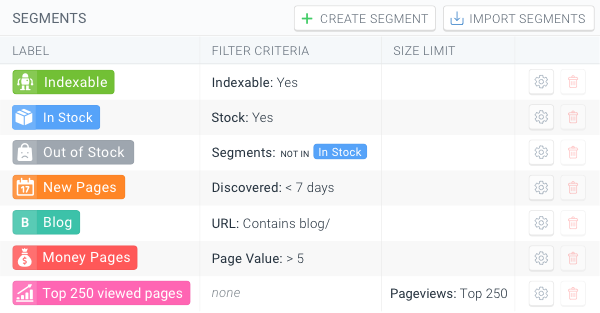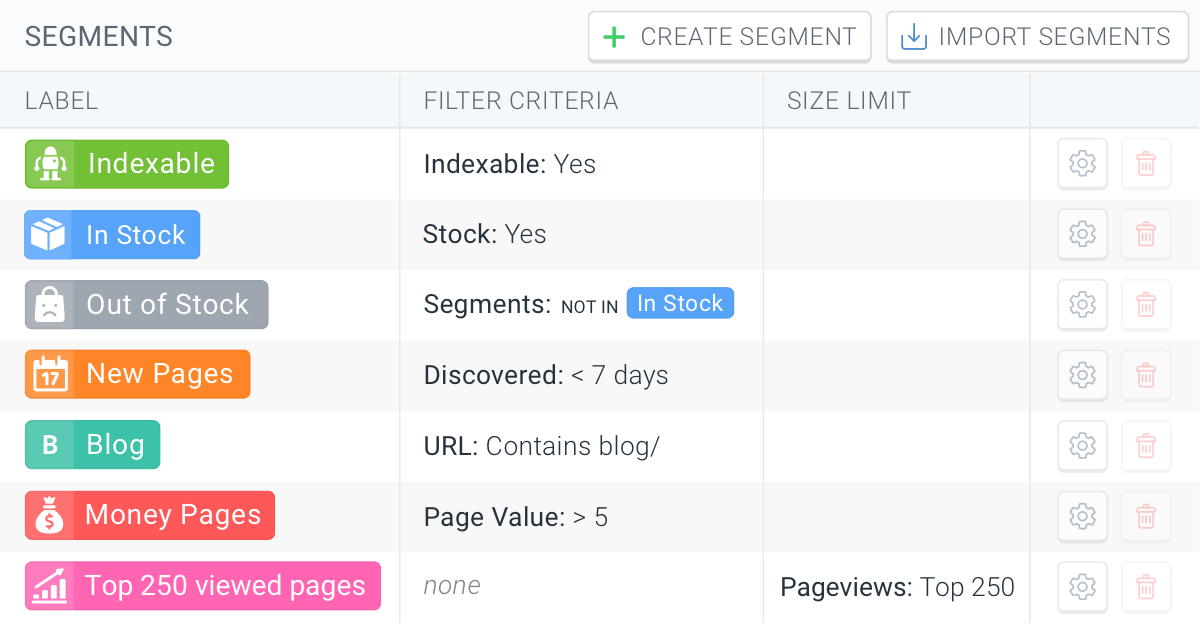 5. Full segment context, whenever you need it
Need a quick reminder what a certain segment represents? Just hover over the segment label anywhere in the app and you'll immediately see a tooltip on it with all the segment details:
Segment label
Filter criteria
Size limit
Link to the Segment editor, where you can edit the segment in a single click: anytime, from anywhere.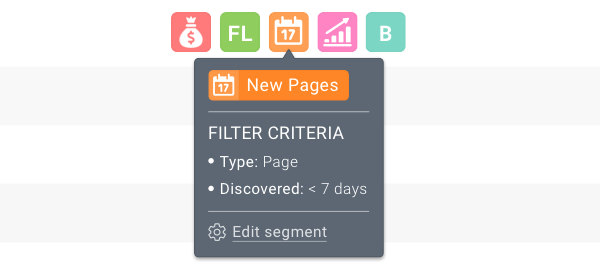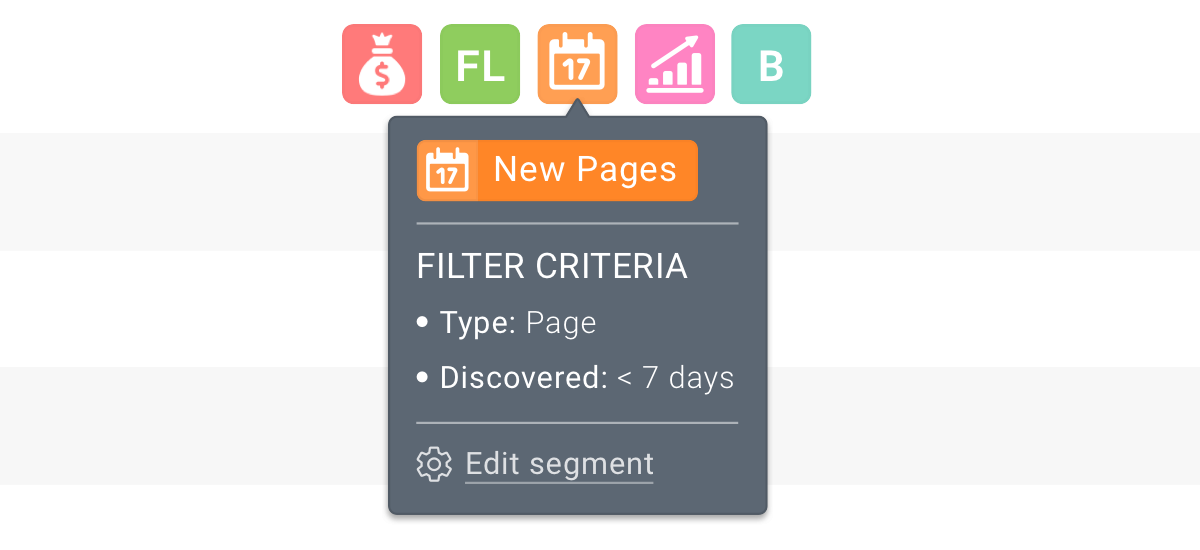 6. Import segments from another website
Just finished fine-tuning segments for one website, and now want to apply them to another? Just head over to the Segments overview, click Import segments (opens in a new tab), and easily import segments between any of your websites. Check out our support article for more details.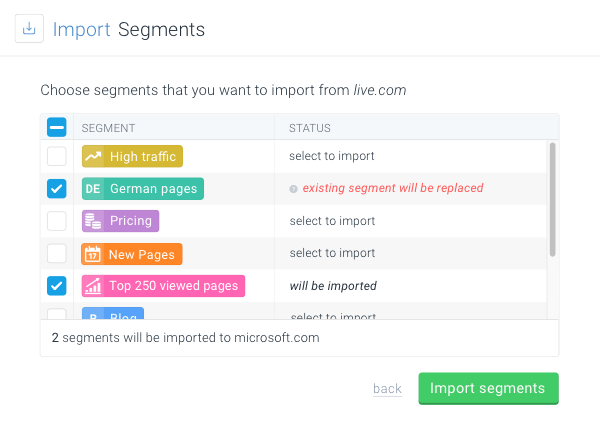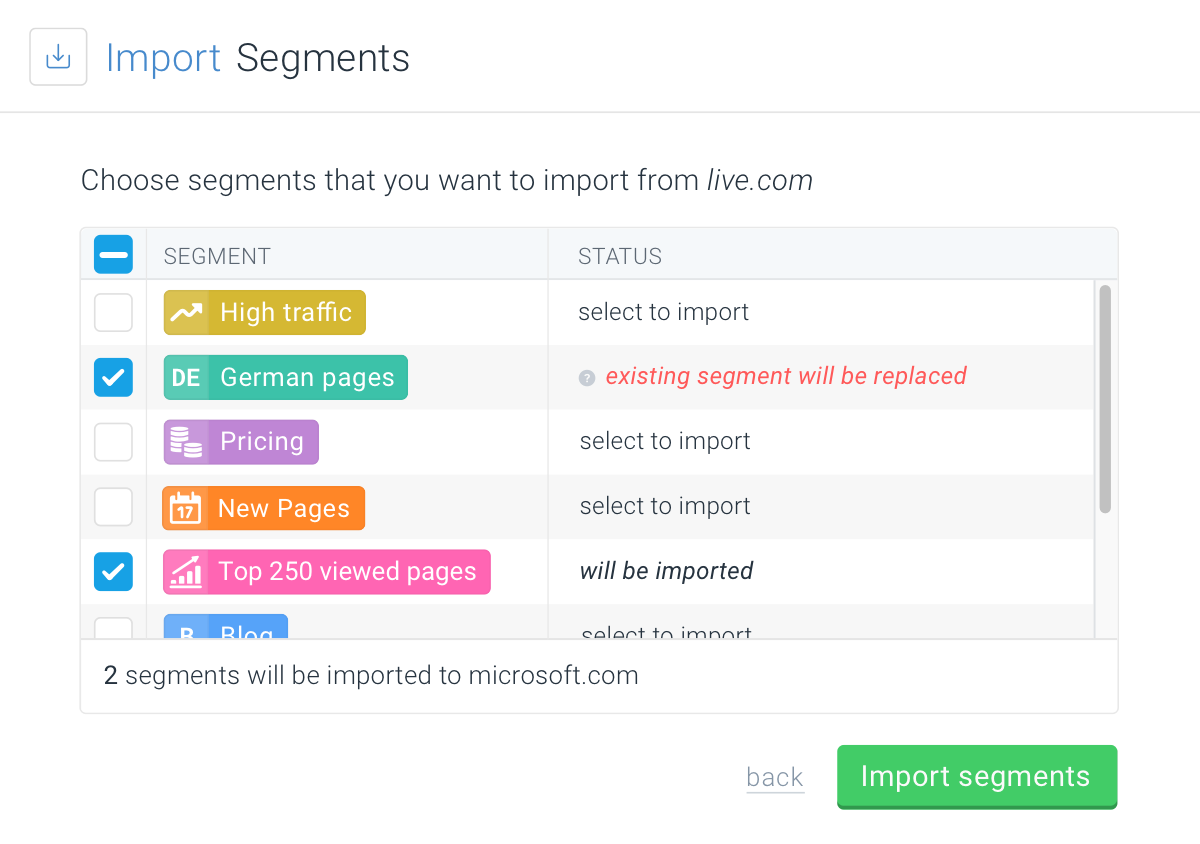 👑 Bonus: The most important pages at your fingertips
ContentKing comes preloaded with a default segment of the most important pages on each of your websites, so you always have the pages that matter the most, right at your fingertips! These pages are your crown jewels, so look for a segment with a crown icon and that royal purple color. Go to your Pages (opens in a new tab) to check it out now! And don't worry, you can change it whenever you want.


That's it for now! Need more help with setting up your segments? Our support article can help with that.
Not using ContentKing yet? Do your website a favor and start your free trial right now.