ContentKing's 24/7 monitoring and change tracking ensures you never miss a thing. Starting today, our alerting engine is more powerful than ever before. Now let's have a look at all that royal muscle!
Advanced configuration options
With the advanced configuration you can tailor alerts exactly to your needs:
Want to route specific alerts to different members on the team?
No problem! For every alert you can specify who should receive it.
Want more or less alerts?
We've got you covered. Adjust the sensitivity level to set the right balance between important alerts and the less important ones.
Want to get alerts for specific segments?
That's easy too! Just select the scope of the alert: the entire website, or any specific segment you've defined. Not using segments yet? Read this.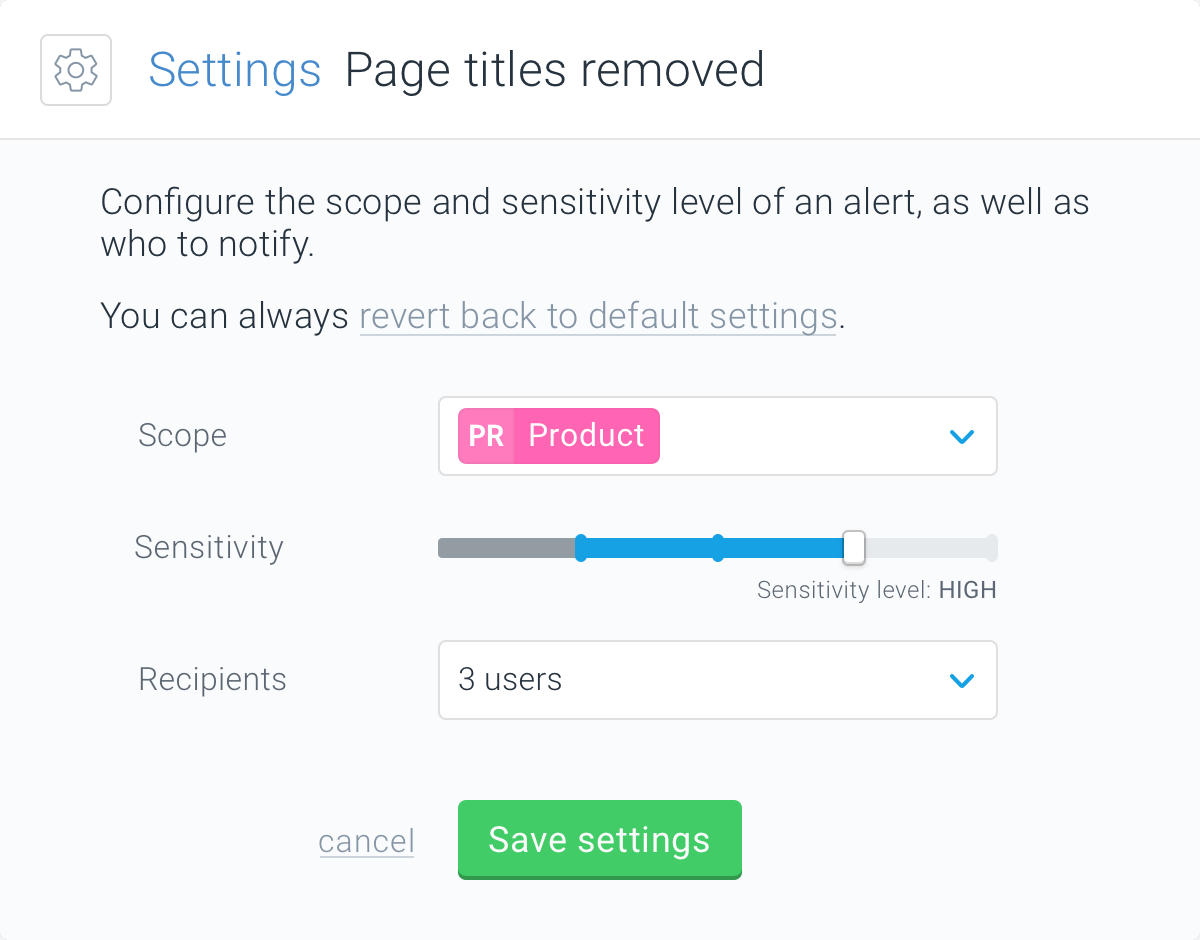 And don't worry, you can have your cake and eat it too: create multiple instances for each alert. So if you want to set up alerts with High sensitivity for your "Money pages" segment but Medium sensitivity for the rest of the website, nobody's going to stop you.
All important details at a glance
Every alert has a different story to tell. That's why for every alert type ContentKing displays exactly the details you need to see.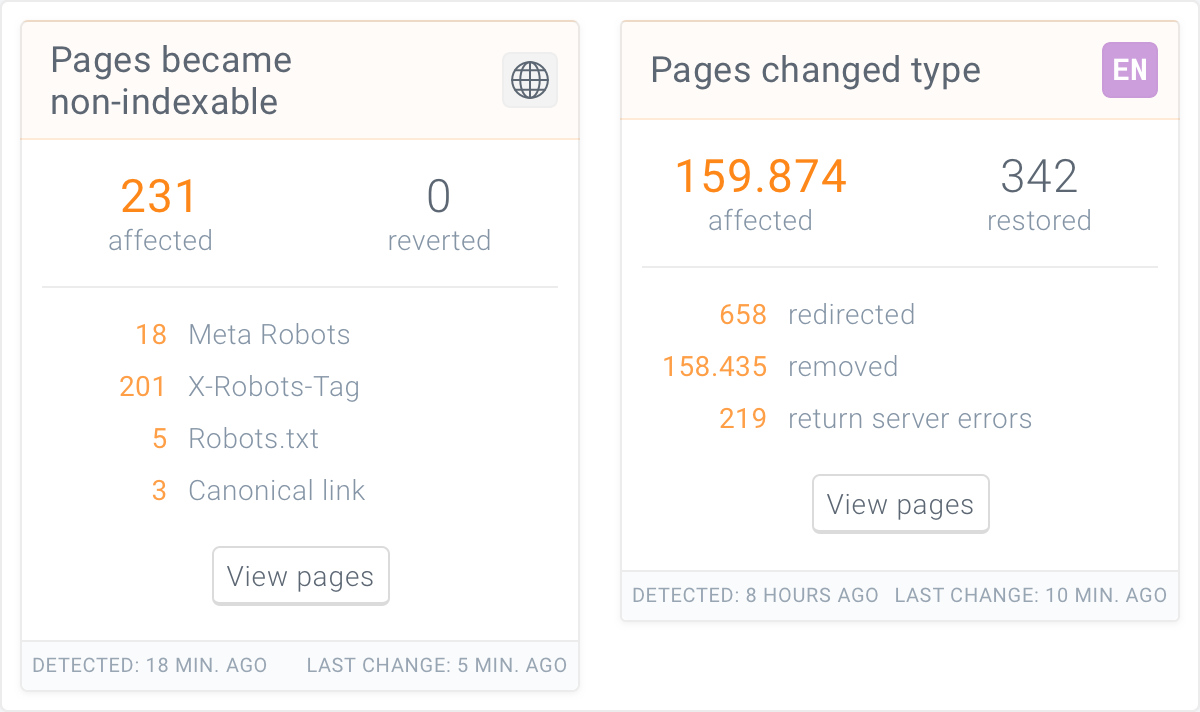 Email notifications when alerts close
Not only did we redesign our email notifications to immediately display the relevant information, we also added a new type: a notification when the alert has been resolved. This way you don't need to waste time looking into things that were already solved by a colleague.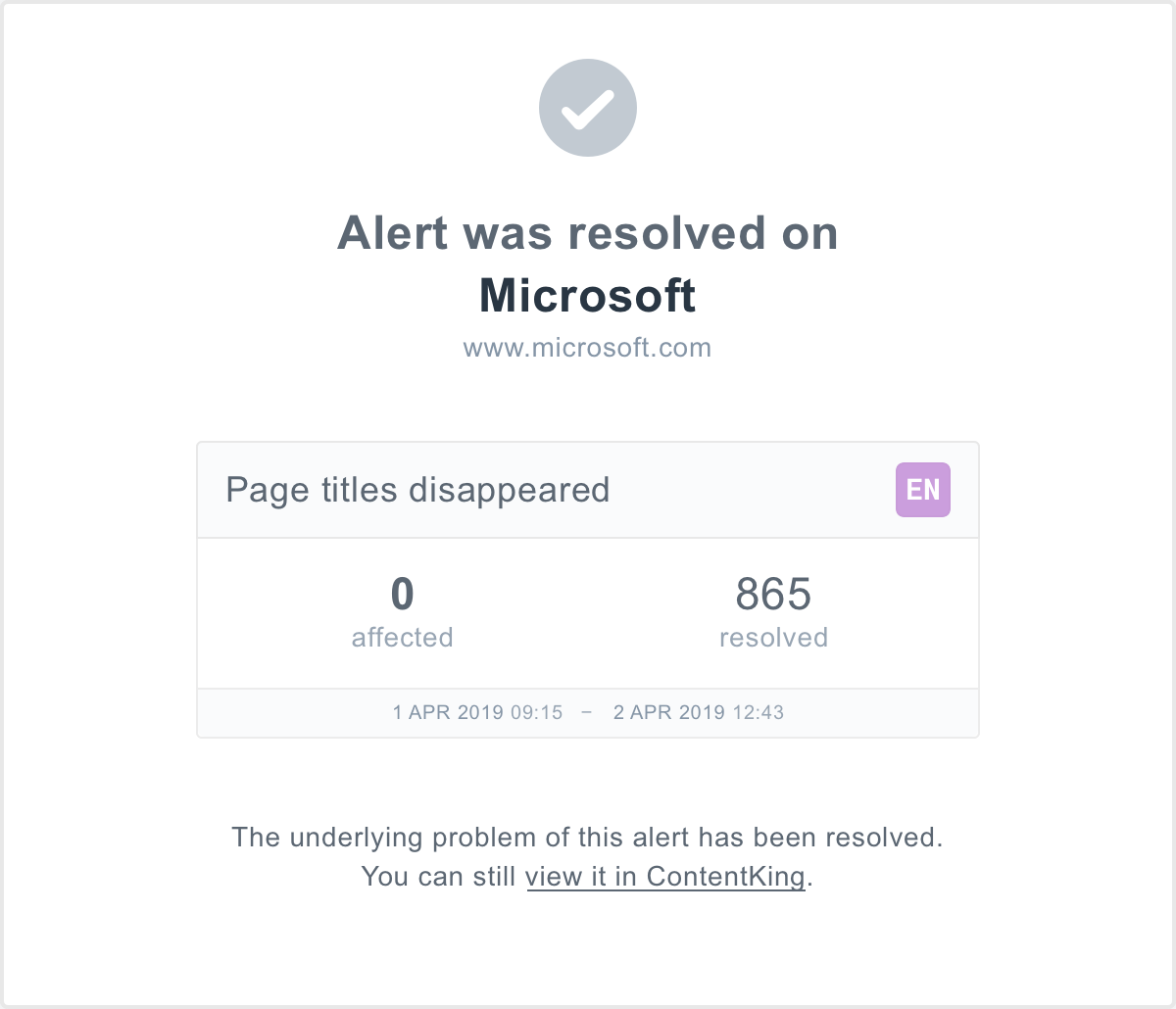 Get started with next-gen alerting right now
All new alert features are available in your account right now, so get started right away. Not using ContentKing yet? Do your website a favour and start your free trial today.