As we all know, Core Web Vitals are now becoming a ranking factor for Google Search on mobile, and later this year on desktop as well. And ContentKing is here to help you make sure the page experience of your website stays solid!
Not only have we recently added Origin Core Web Vitals Monitoring, but ContentKing now also monitors the Lighthouse Web Vitals on each of your pages, and alerts you when the Performance of your pages drop significantly!
Monitor your Core Web Vitals with Lighthouse
Track your Core Web Vitals over time, and be alerted immediately when they take a nose dive. Let us do the heavy lifting for you!
Zoom in on any page's Lighthouse Web Vitals…
Optimizing your website for a better page experience and want to check whether your changes improved or worsened the performance of your pages? ContentKing measures web vital lab data for each individual page to give you the answer, quick and simple: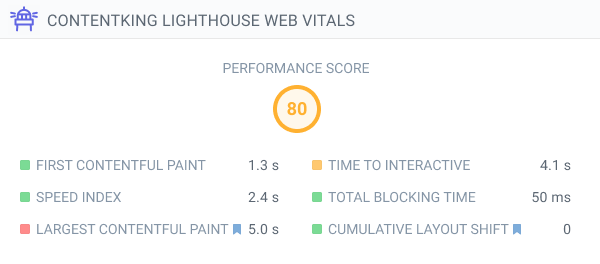 … or zoom out and use them to segment your website
You can also filter and sort on web vitals across the entire website, combining them with filters on any other page properties.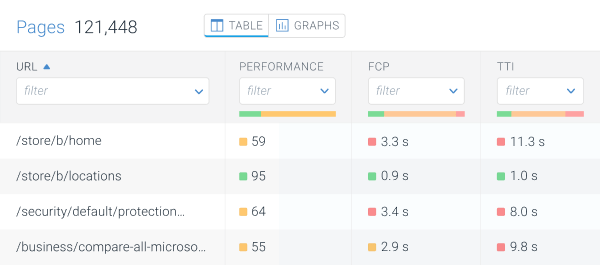 Get alerted when Web Vitals drop
Be the first to know when the Performance score or any of the 6 Web Vitals change from good to needs improvement.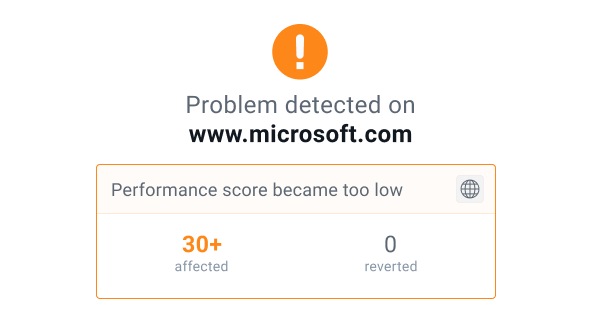 Track when Lighthouse Web Vitals ratings changed
Do you want to know how ContentKing Lighthouse Web Vitals changed over time? Just head over to the Tracked Changes tab on any Page, and see when the ratings of individual web vitals improved or worsened.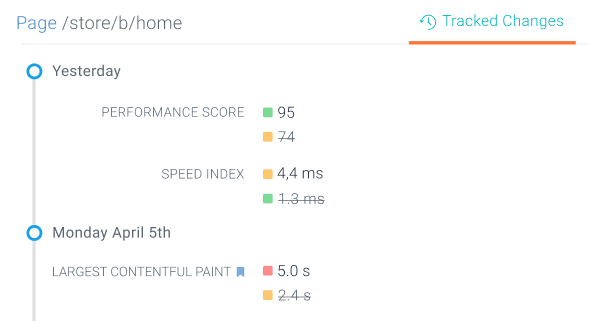 Check what part of a website needs improvement
Want to quickly check how many pages provide a good page experience, how many pages give a poor experience and what portion of your website needs improvement? Just head over to Graphs (opens in a new tab).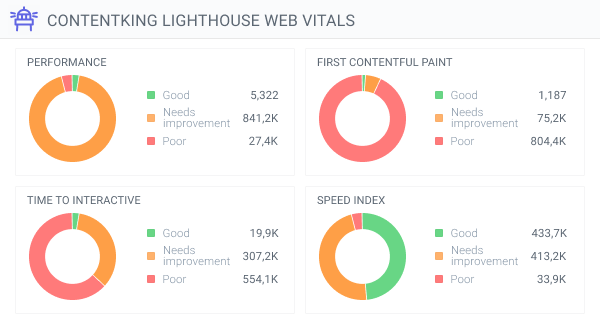 Identify what to focus on first
Not sure which Web Vitals deserve some optimization? Head over to Issues (opens in a new tab) and get a clear overview of where your time will be best spent.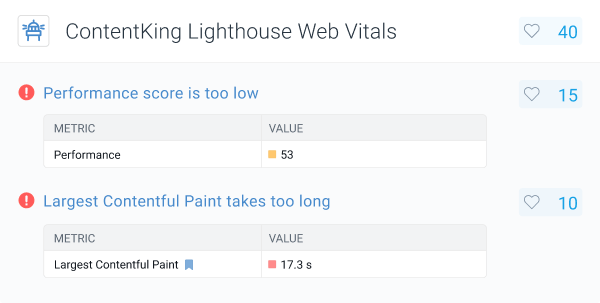 Check Lighthouse Web Vitals right now
Core Web Vitals Lighthouse Monitoring is available on our Pro and Enterprise plan. However, if you're on the Basic or Standard plan, you can try the Pro plan with this feature for free for 14 days. Find out what level of experience your pages are offering today!
Check ContentKing Lighthouse Web Vitals (opens in a new tab)
ContentKing Lighthouse Web Vitals may show different scores than Page Speed Insights or other tools that report on your pages' lab data. You can learn more in our support article or reach out to us if you have any questions.
Not using ContentKing yet? Do your website a favor and start your free trial right now!