You've probably read this a thousand times by now: starting in May 2021, Core Web Vitals will be a new ranking factor for mobile search.
Your detailed guide to Core Web Vitals
That's a big change and we want to make sure you're prepared. That's why we've added this comprehensive resource (opens in a new tab) on Core Web Vitals to our ContentKing Academy!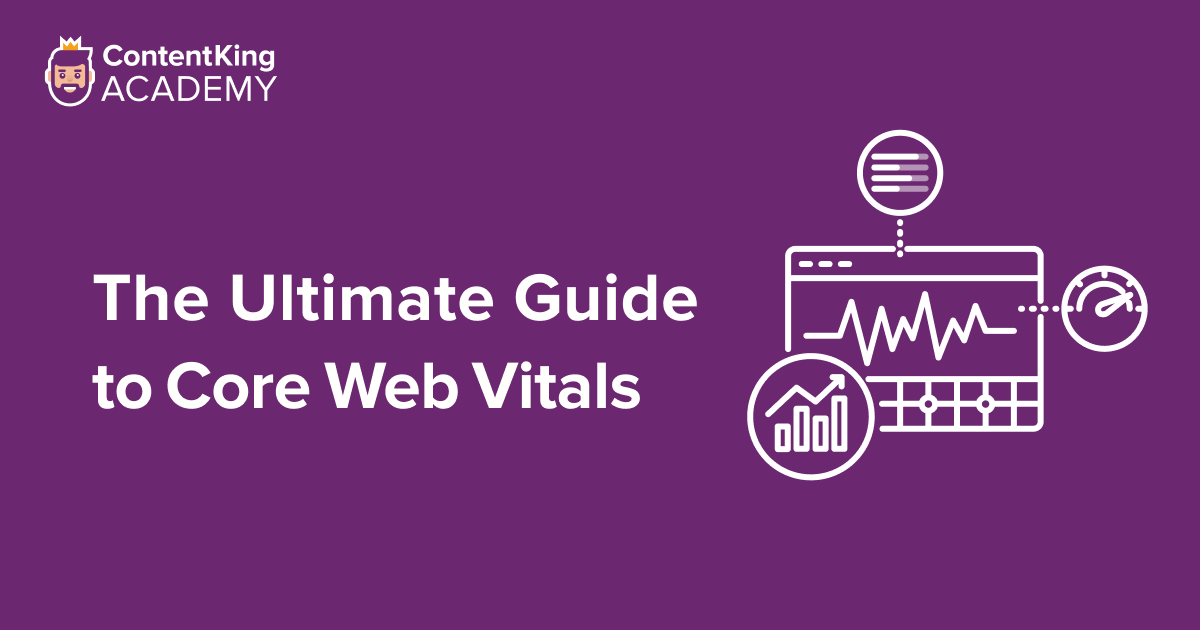 Core Web Vitals Monitoring in ContentKing
To help you prevent any unexpected surprises that could happen in May, we're rolling out new features in two waves. Now we're introducing the first one - Origin Core Web Vitals Monitoring. And very soon, we'll also add Core Web Vitals Lighthouse Monitoring for your individual pages.

Origin Core Web Vitals now in ContentKing
We all want to know how actual users experience and interact with our websites. That's why you can now see field data for the origin directly in ContentKing! This shows you the aggregate experience of all pages served from your website. We're talking about:
Pass/No Pass Core Web Vitals Assessment
First Input Delay
Largest Contentful Paint
Cumulative Layout Shift
First Contentful Paint
Origin Core Web Vitals on Dashboard
Open the Dashboard to immediately see how you're scoring on the Core Web Vitals.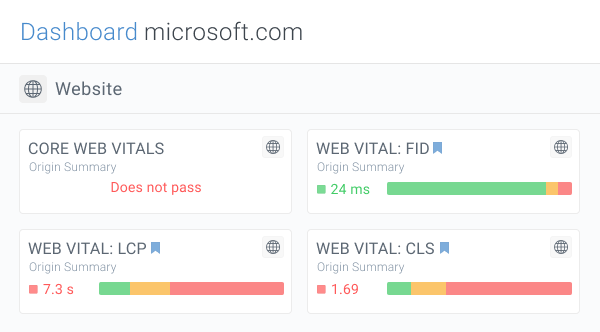 More details on Platform
If you need more details, head over to the Platform screen. On top of the Core Web Vitals shown on Dashboard, here you'll also find the score for the First Contentful Paint.

Do I need to fix anything?
Are you wondering what to fix, if anything at all? Just take a look at the issues related to Web Vitals and immediately find out what to focus on.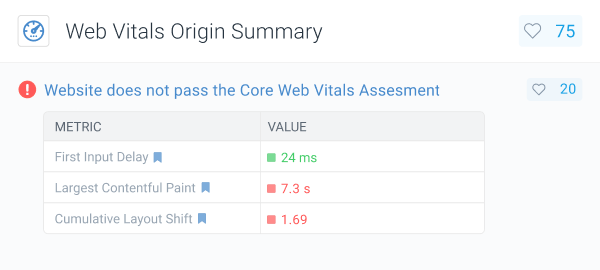 Find out first when a website doesn't pass Core Web Vitals Assessment
No need to go checking the Core Web Vitals Assessment every day—when your website stops passing it, you'll be alerted about it immediately. Because peace of mind is priceless.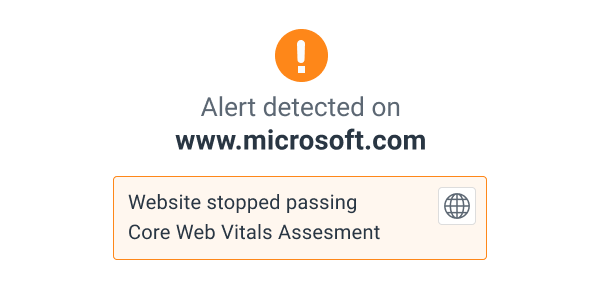 Explore Core Web Vitals right now
Origin Core Web Vitals are available on our Standard, Pro and Enterprise plans. But don't worry—if you're on our Basic plan, you can try the Standard plan completely free of charge for 14 days. So don't delay and start exploring those Core Web Vitals right now.
Explore Origin Core Web Vitals (opens in a new tab)
Want to learn more? Reach out to us if you have any questions.
Not using ContentKing yet? Do your website a favor and start your free trial today!