ContentKing's Issues section is always here for you to show you the current problems on your website. These are blended together with other factors to tell you in one number (Website Health) just how your website is doing.
This all sounds great, but what about when that health number suddenly drops and you need the full story on what exactly happened? Say no more!
Just like our Change Tracking™ feature on Pages, we're now rolling out Change Tracking for Issues. Curious what issues got opened or fixed yesterday, last month or a year ago? It's all possible now!
Issues getting better or worse?
Want to see how issues on your website have changed? Your in-house detective is about to be out of work! Totals for opened and resolved issues are now available at a glance (just look for the fun-loving bug icons).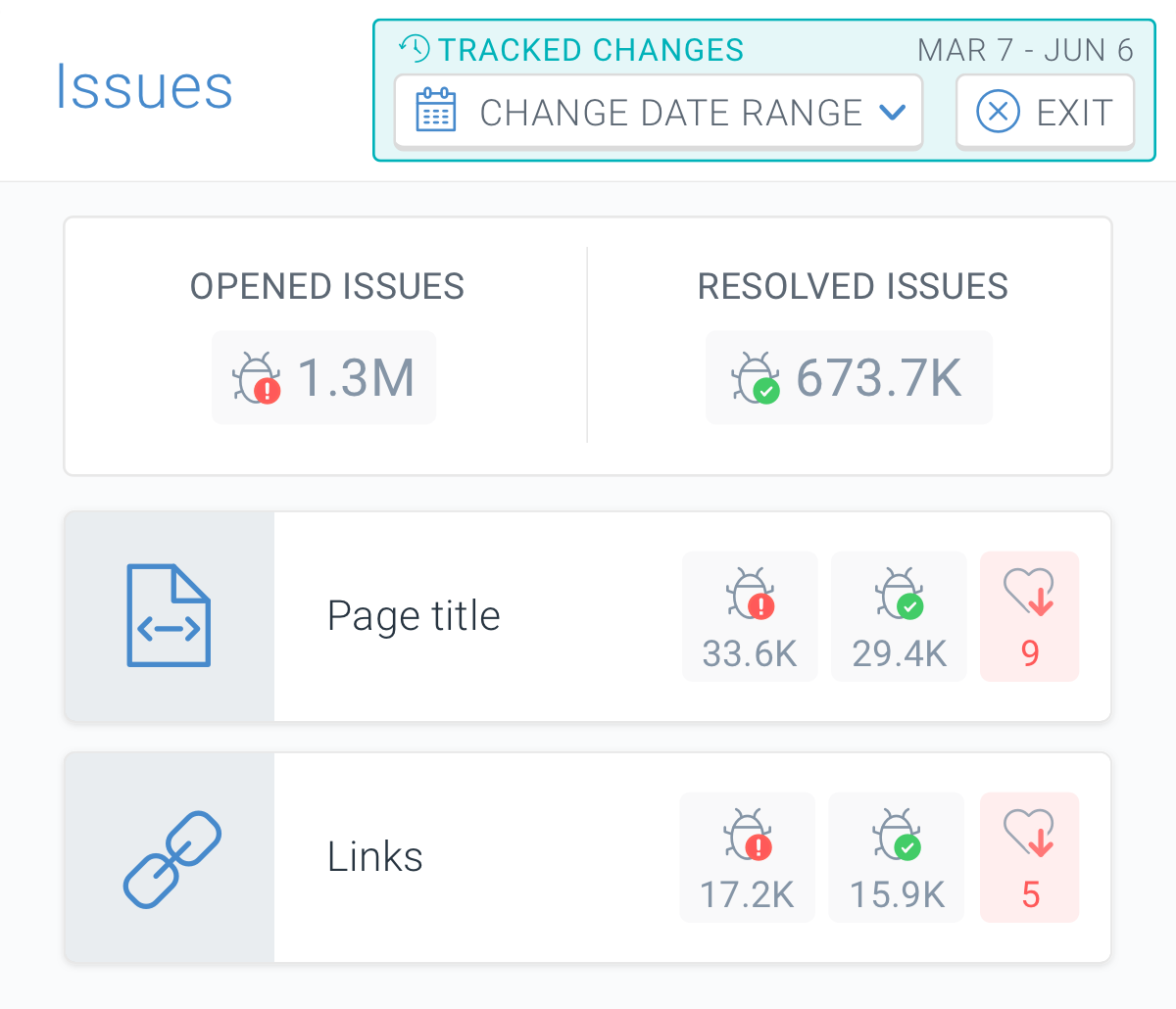 Want to know what those issues are? No problem! Those same icons will guide you deeper to show you how many issues were opened and resolved in specific categories.
"But what about Website Health???" Covered. The red or green health icons on every issue category make it easy to see how much it affected the overall health of your website.
Let's break it down
Eager to learn more? Click on any issue category to discover in detail how many new instances of an issue are affecting pages and how many have been resolved.
And just like with issue categories, the health icon shows you how each issue changed your Website Health.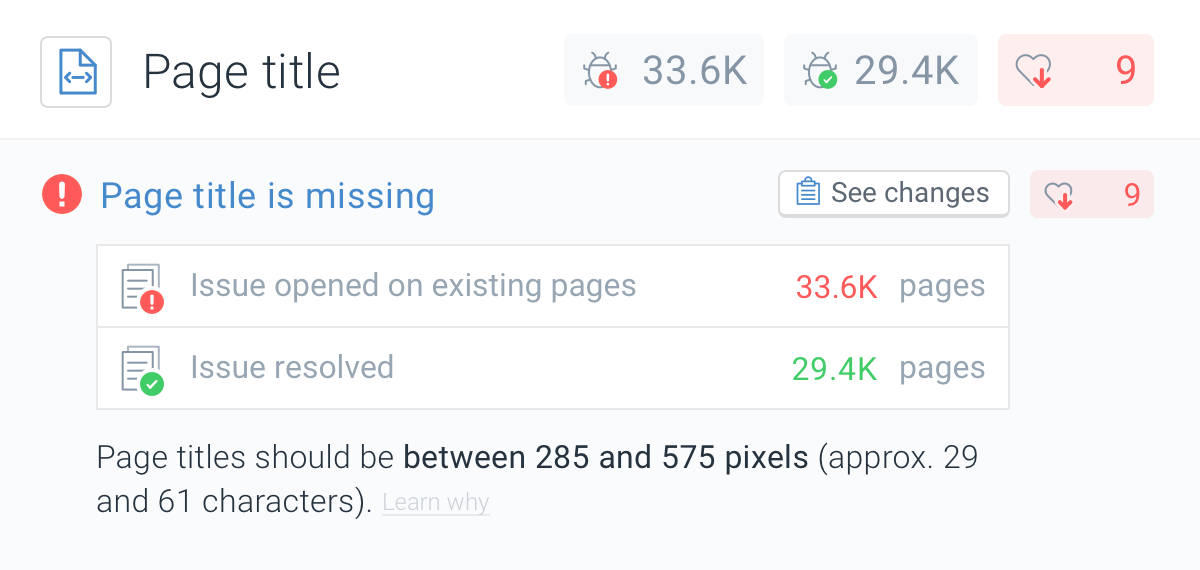 More details, please!
Want to dig even deeper? Click on "See changes" to investigate every instance of the issue on individual pages.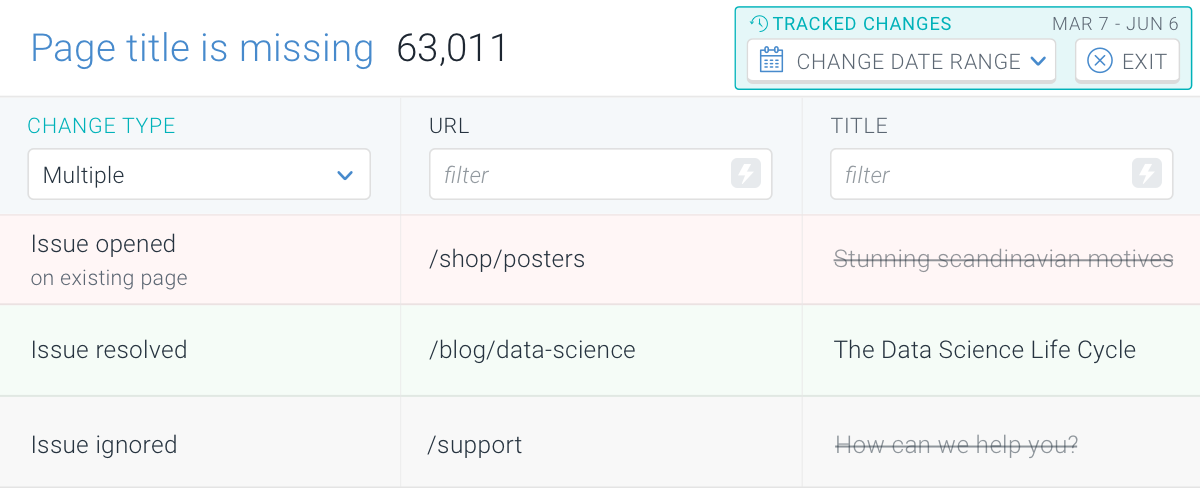 Get started now
Change Tracking on Issues is available in your account right now, so why wait? It's time to smash that easy button and track down the new issues impacting your Website Health!
Need more help to learn how it works? Our support article can help with that.
Not using ContentKing yet? Do your website a favour and start your free trial today!