This is one for the power users: starting today you can change the testing parameters used by ContentKing's auditing suite!
An example use case: as we explained in a blog post last year, Google enforces different meta description lengths in different markets.
If you feel that ContentKing's default length settings don't fit your website's audience, you can now easily set custom lengths! ContentKing will then follow these new minimum and maximum lengths and audit your website accordingly.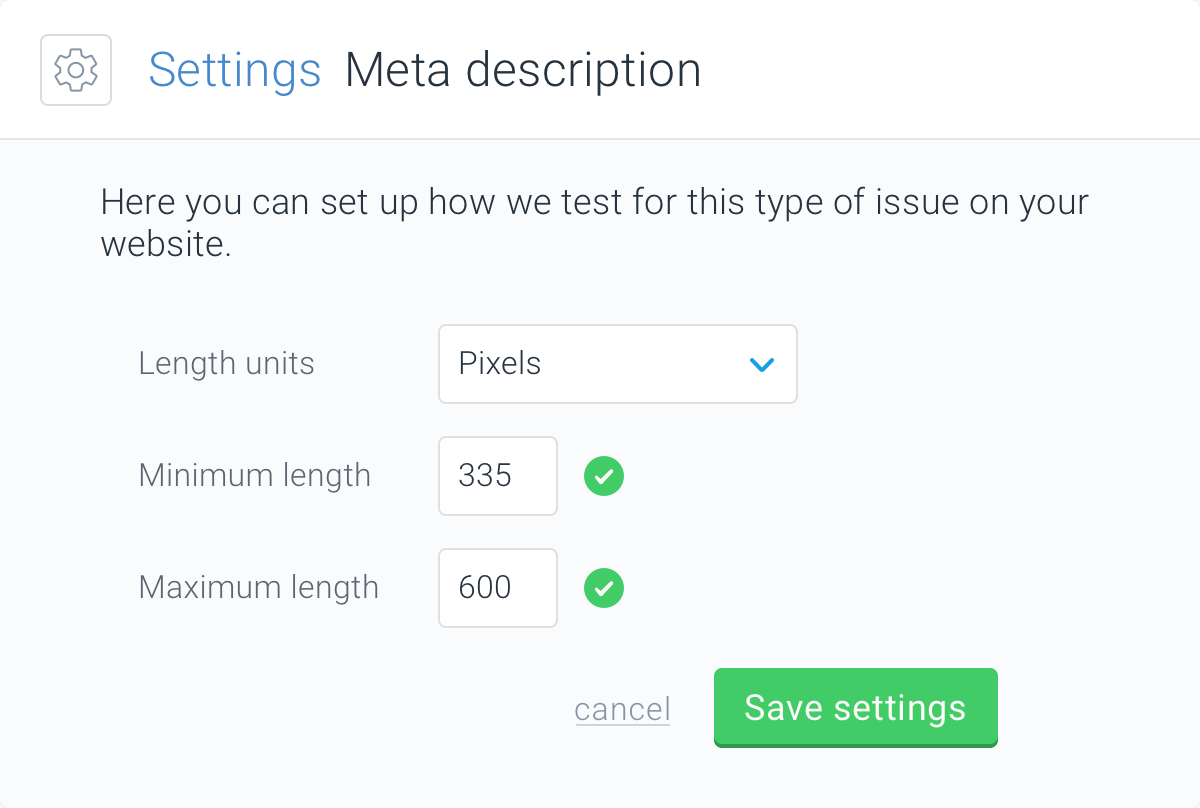 And this isn't just about meta descriptions! You can fine-tune the auditing rules for other ContentKing issues as well.
Just getting started with SEO? Unsure of what limits to choose? No worries. Every issue in ContentKing has a default configuration that's made to fit every market, so you don't need to take any action here if you don't feel like it.
How to change an issue's configuration
Changing an issue's configuration is easy:
Open

Issues

(opens in a new tab)

and choose the issue you want to configure
Click on the Issue Configuration button in the issue's header
In the window that appears, tailor the rules to your needs
Click on Save

Get started now
Issue Configuration is available for your account right now. Need more help to learn how it works? Read our support article for more details.
Not using ContentKing yet? Do your website a favour and start your free trial today.