Introduction
Happy Idiots is a full-funnel online marketing agency. We provide support on a strategic and tactical level and are specialized in SEO, SEA, social advertising & conversion optimization and more.
We are part of Happy Horizon: a group of agencies specialized in marketing, communication and technology. We are happy with great campaigns, but even more with great results!
Approach
At Happy Idiots, clients get their own team of specialists. And each specialist looks at the challenge from his or her own field and angle.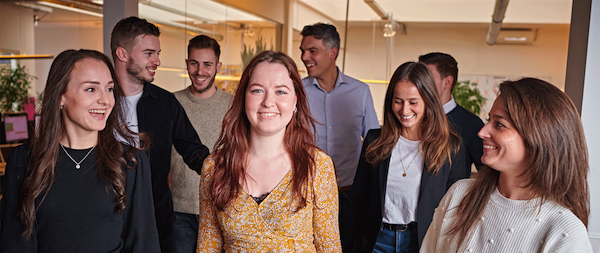 This way we get to the core and get the most out of all projects. And thanks to our experienced specialists and affiliation with the Happy Horizon group, we can meet any challenge. We love short lines of communication and personal contact is very important to us.
Being a client of Happy Idiots means knowing where you stand. You always see exactly what we are working on at the moment. Thanks to clear reports, all figures are transparent. This way we keep a close eye on the results of our clients' campaigns so that they won't be faced with surprises.