Uswitch (opens in a new tab) is a UK-based comparison and switching service for online and telephone products and services. Every day they help thousands of people switch energy providers, and find better deals on broadband, credit cards, or even mortgages.
The challenge
Uswitch had an upcoming sitewide CMS migration, and Mantas Gudeika, SEO Manager at Uswitch, realized he needed a solution to proactively monitor this migration and detect any technical issue as soon as possible.
The solution
Gudeika and his team of eight SEO specialists came across ContentKing and after a brief pilot period, they realized this was exactly what they needed.
ContentKing's smart defaults and ease of use made configuration quick and easy, and Uswitch was up and running in no time. The team tailored the alerts to their needs and even set up Slack integration.
Relying on ContentKing for 24/7 monitoring and alerting paid of very quickly:
I remember receiving an alert through Slack that reported multiple H tags disappearing on hundreds of landing pages on our Mobiles vertical. It was a CMS issue - main SEO content entities had disappeared. This had happened to us once before and back then it led to immediate drops in average ranking across our best performing keywords.

This time we had ContentKing, which let us identify these issues and solve them before our keyword positions started dropping.
The results
Whenever technical work is being carried out across the Uswitch websites, the team relies on ContentKing to ensure any issue is detected immediately.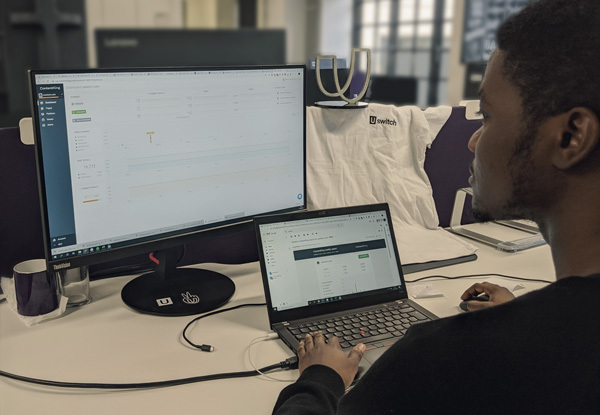 Since they started using ContentKing there have been multiple cases where its 24/7 monitoring capabilities prevented significant impact to Uswitch's organic traffic:
We've been loving the real-time auditing alerts, which helped us identify rogue CMS issues where our meta and canonical tag data was getting swapped between different URLs.
This is a classic example of the need for continuous monitoring: technical issues which cause the returned data to alternate between requests. They are particularly tricky because they are extremely difficult to detect with manual crawling, but can wreak havoc on your search engine rankings.
Do you catch and resolve threats to your ranking before it drops?
Start your free trial and discover what ContentKing can do for your business!