Hlídačky.cz is the leading platform for connecting parents with babysitters in the Czech Republic. They provide a safe and trusted environment where parents can post job advertisements and browse through a vast offer of babysitter profiles. For Hlídačky.cz their website is not just a lead-generator, it is the company itself, with organic search traffic being their top acquisition channel.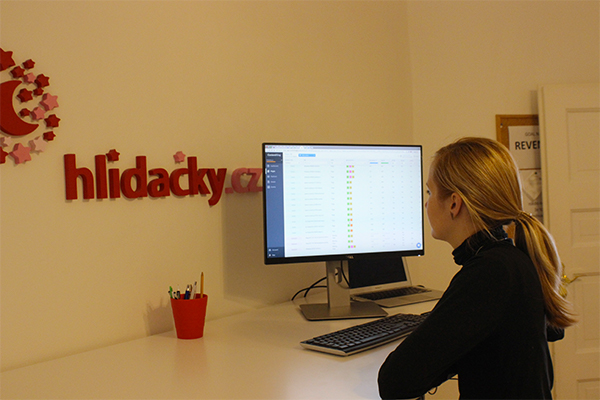 The challenge
The cornerstone of the Hlídačky.cz website is user-generated content: the profiles of babysitters offering their help to parents. To provide the most relevant babysitter matches to the parents, these profiles are categorized according to city or region where the babysitter is located. This makes the website highly dynamic: on any given day profiles are updated, new profiles are added and old profiles are removed.
While Hlídačky.cz provides the platform for the babysitters to maintain their profiles, the content changes themselves are out of their hands. As these dynamic profiles make up the majority of the website's content – and thus the majority of what search engines see – Hlídačky.cz was in dire need of a solution to keep track of all the changes happening without their knowledge to ensure their visibility in search engines was safeguarded.
The solution
Through ContentKing's change tracking technology, Hlídačky.cz is able to keep an eye on everything that's happening within the website. Whenever a new profile is added or changed, ContentKing tracks it right away, revealing opportunities for further optimization. On a daily basis the Hlídačky.cz team browses through the numerous content changes to assess whether action is needed or not.
There are many different things which can break in SEO – sitemaps, meta information, page relationships, links… With ContentKing I feel like we're finally in control of all of this.
The results
Thanks to ContentKing, for the first time ever, the Hlídačky.cz team got insights into how their highly dynamic website looked from the perspective of Google and other search engines.
These continuous insights were a complete eye-opener: "One thing that really stood out for me was that in some cases we were dynamically generating meta descriptions that were too short, causing Google to take some snippet from the page itself and doing a poor job at that. ContentKing reported on these short meta descriptions right away!" said Šigut.
The continuous tracking of user-generated content combined with ContentKing's extensive auditing suite allows Hlídačky.cz to get the most out of organic search and stay in control of their ever-changing website.