Wondering how the websites you care about have changed since last week? Of course you are!
Every Monday morning, ContentKing can now spruce up your inbox with our cleaner, redesigned Weekly Report. Beyond the sexy new look, you can now even customize the report to focus on the most crucial parts of your business.
There are two levels of personalization: first, select the websites you want to have included in the report in your email settings (opens in a new tab). After that, you can use your dashboard (opens in a new tab) to go even deeper and zoom in on specific segments within a website.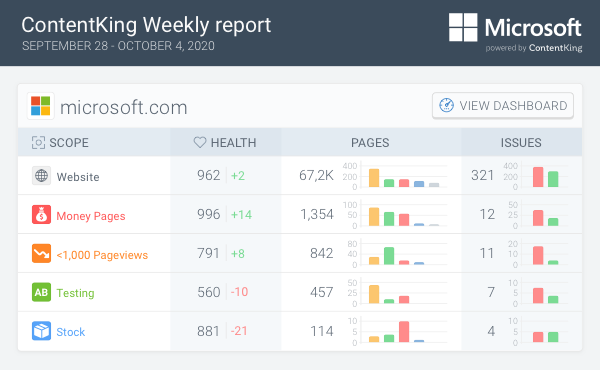 The first report will be waiting for you in your inbox starting next Monday, so head over to your dashboard (opens in a new tab) today to pick which segments you want in it!
Not using ContentKing yet? Do your website a favour and start your free trial right now.