Change tracking for robots.txt is here!
We've always been very proud of our change tracking technology. A single click is all it takes to see changed, added, removed and redirect pages.
Today, we bring that same power and intuitiveness to tracking your robots.txt files!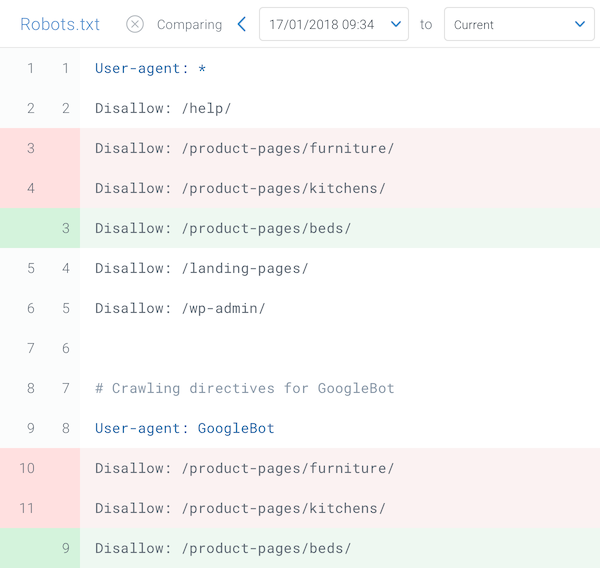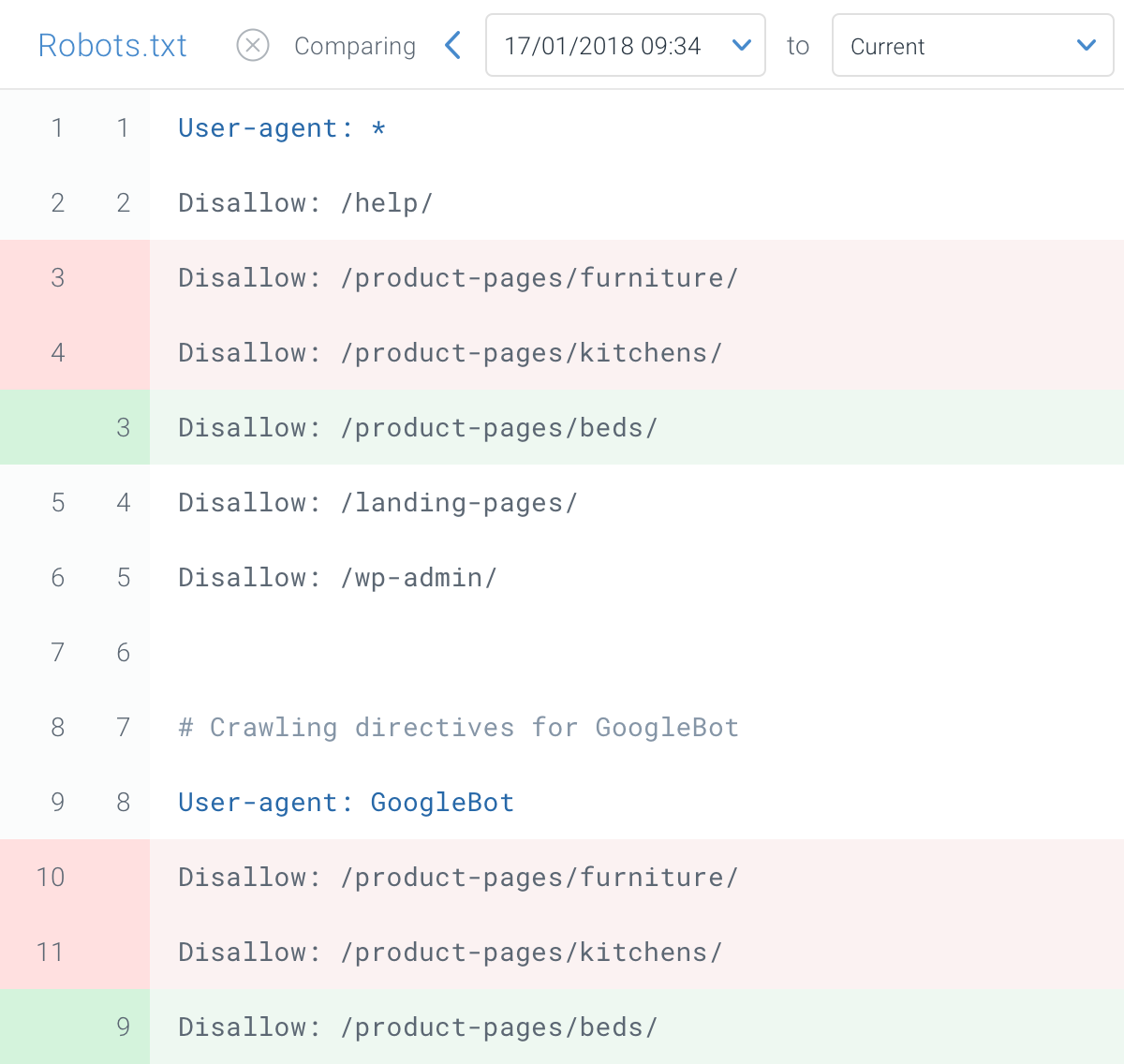 How it works
ContentKing continuously watchdogs your robots.txt file. As soon as a change is detected, it saves the new version and provides you with a clean and focused overview of exactly what happened.
Why this is so important
The directives in your robots.txt file (opens in a new tab) are like a crawling manual for search engines. It may seem weird, but a single mistake in the robots.txt file can completely remove your website from search engine results!
ContentKing has always tracked the accessibility and indexability of your website's pages, but on top of that it now also tracks every single change in your robots.txt directives so you can quickly and easily determine what changed and whether you need to take action or not.
A time machine for your robots.txt file
In the robots.txt section on the Platform screen, you'll find a new button:

Click that to view the current contents of the robots.txt file, marked up with syntax highlighting to make it easily readable.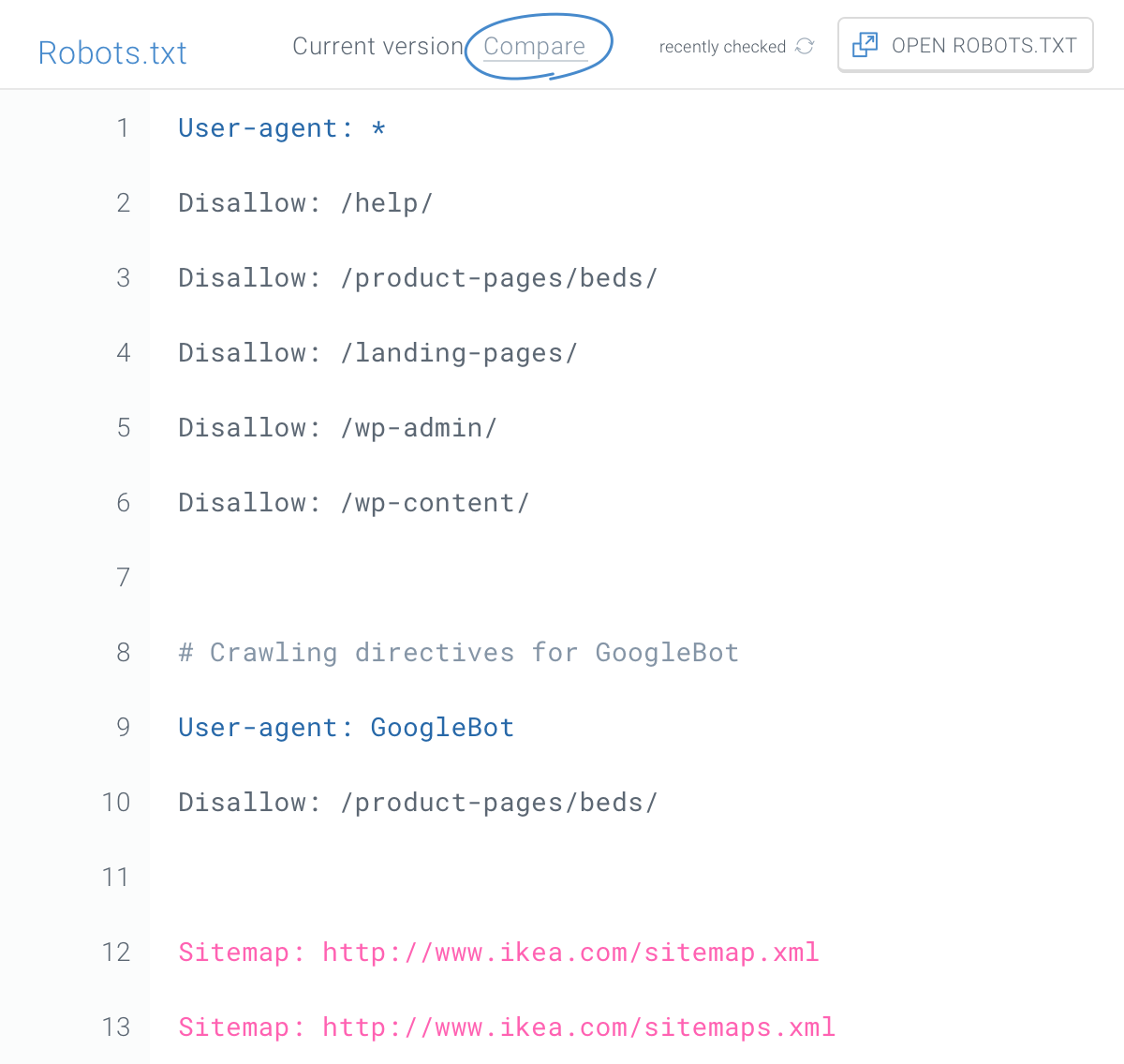 From there you can click on the Compare button to switch to Change Tracking view.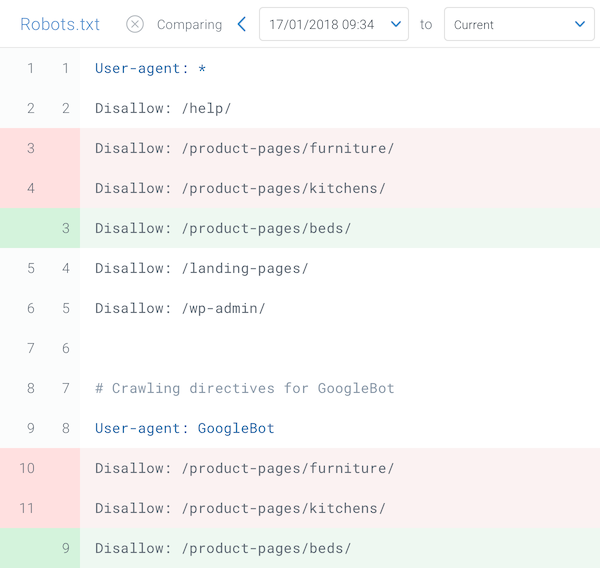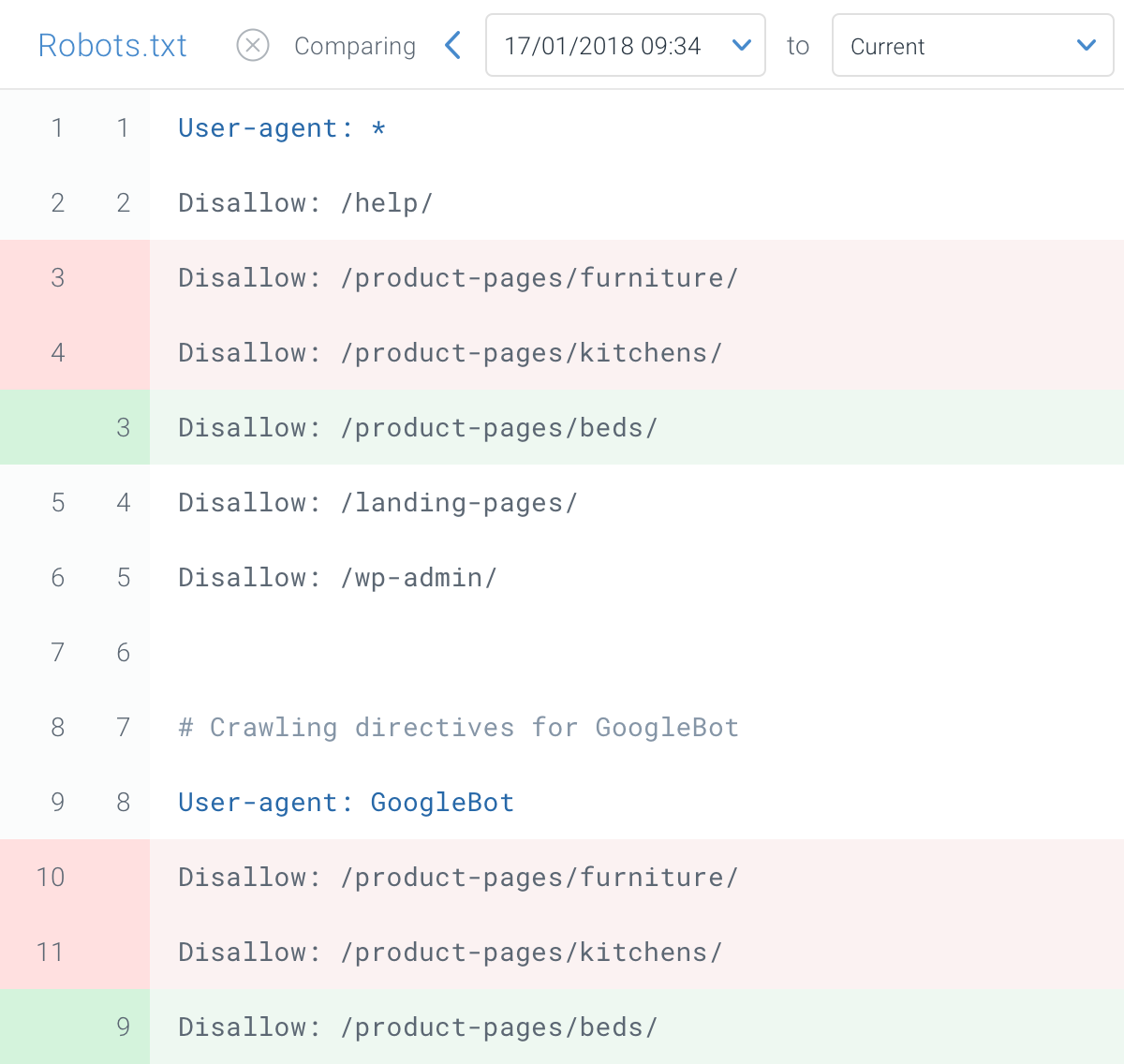 Now you can compare any version you want by selecting a snapshot from the dropdowns at the top: