One of the biggest benefits of using ContentKing is the enormous amount of data you collect on the websites in your account. Current and historical page contents, relations between pages, issues that need to be resolved, alerts, … the list goes on and on.
Starting today you can leverage this extensive dataset in a completely new way via our Reporting API. This easy-to-use API allows you to easily extract ContentKing metrics and work with them in any other tooling you may have.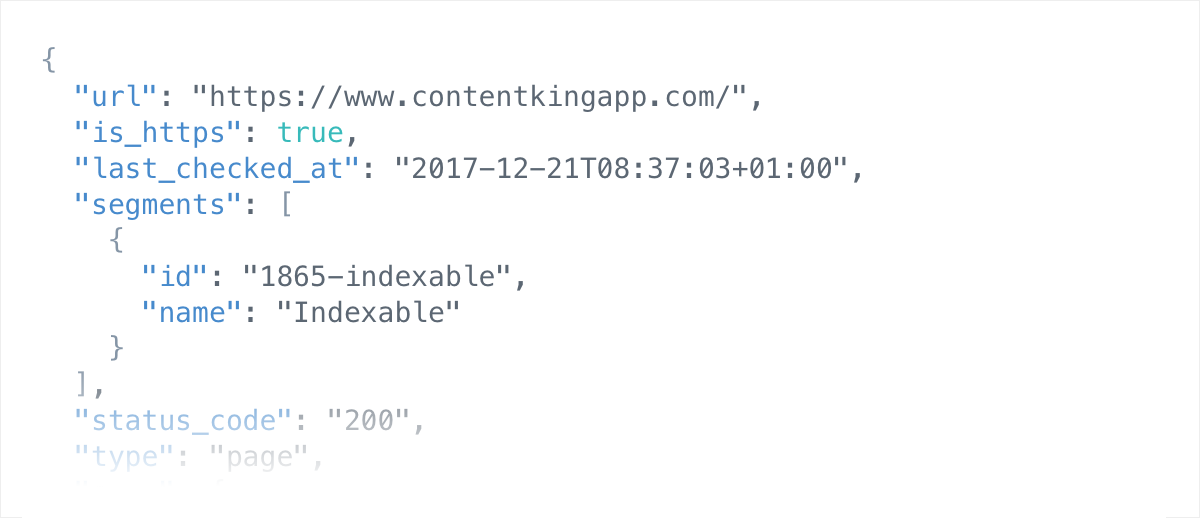 Available on the Pro Agency plan
The Reporting API is immediately available on the Pro Agency plan. Not yet on the Pro Agency plan? Contact us and we'll provide you with a 14-day trial of the Reporting API completely free of charge.
API Documentation
Ready to hack away on our Reporting API? Check out the API reference documentation to discover all the available methods.