A lot of our customers are agencies who are loving how easy ContentKing makes it to stay on top of their clients' websites. Whether it's auditing the last website update, checking if the client is sticking to the content strategy or taking some of the sting out of monthly reporting: ContentKing makes the job easy, and dare we say it, even fun!
There was one thing missing however: a single overview of all websites in the account. To this point, agency users have had to go website by website to check that everything was in order. Or rely on the email reports, but that means waiting until next Monday to get the latest status.
But not anymore! Today, we are introducing a brand new screen called Websites, providing you with an always up-to-date overview of all the websites in your account!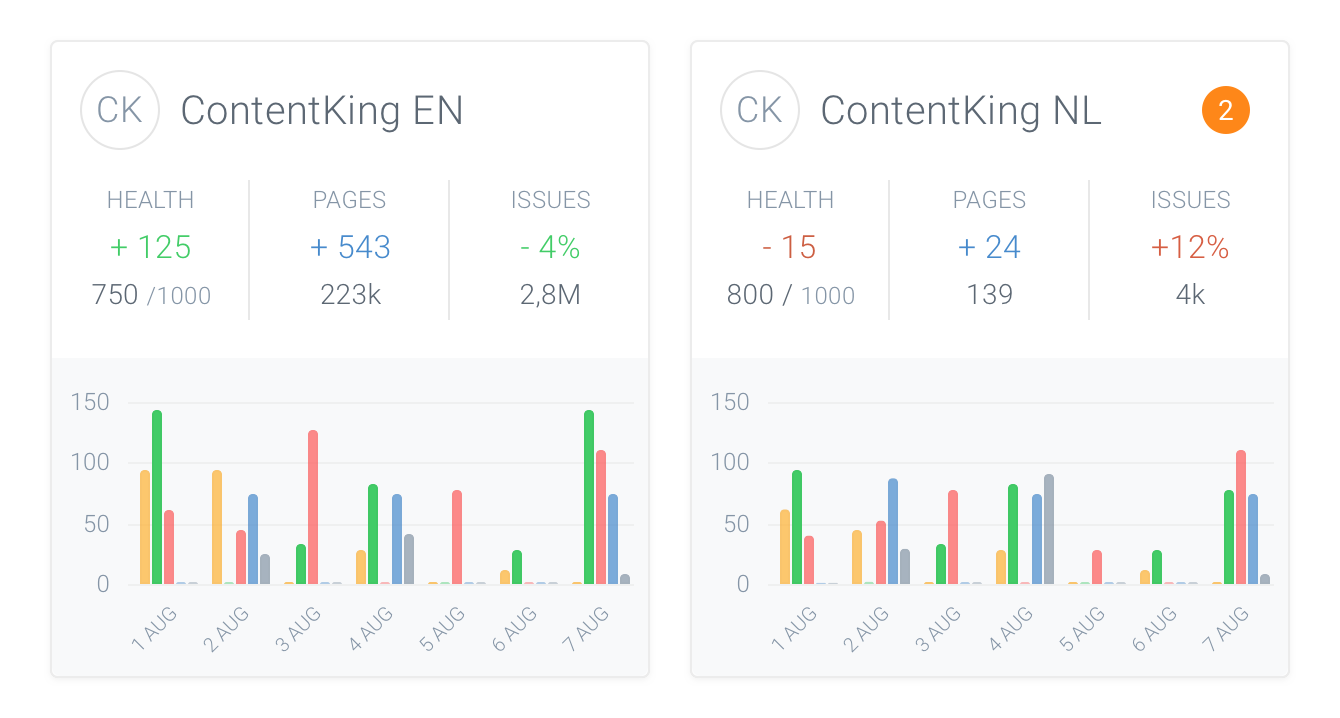 This super-useful feature is now available in all agency accounts. Haven't tried ContentKing yet? Start your free trial today and find out how easy monitoring your clients' SEO can be!