Visualize your website's data
Whenever you log in to ContentKing, there's one thing that's always there: your data. All the websites you track and their pages, redirects, and errors. Right there at your fingertips, ready to be worked with.
But sometimes that huge amount of data can be a bit much to make sense of.
That's why, starting today, there's a new way to work with your website's data: graphs!
Introducing Graphs-view
The Graphs view sits in the Pages screen and provides you with an aggregation of the website's data, making it super easy to understand the website structure. To access it, simply click on the "Graphs" button at the top of the screen:

All your filter settings carry over, too, letting you get a visualization of whatever slice of data you choose to look at. Whether it's the entire website, a specific segment or any other combination of filter criteria.
Want to see the underlying data again? Simply toggle back to the Table view!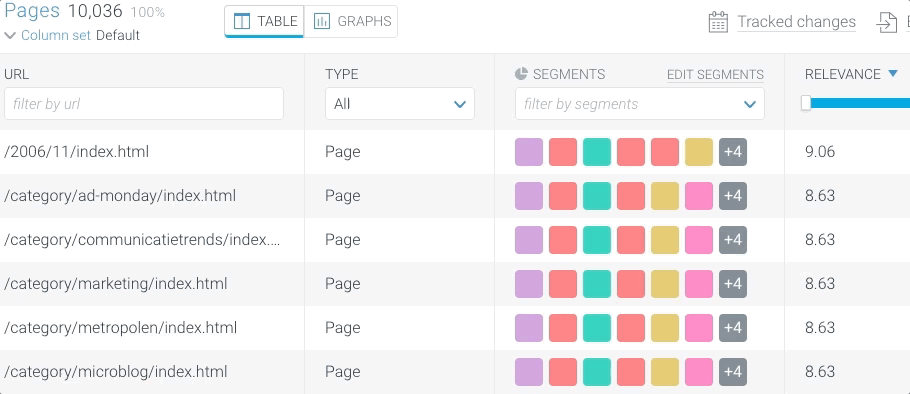 So if you need a quick overview of your website's structure, insights for reporting work or sweet visuals for a presentation, the Graphs view has got you covered!
Enjoy the beauty of your data
If you've already got a ContentKing account, you can check out this new hotness right away! Log in, navigate to Pages and click on the Graphs button up top.
If you don't have a ContentKing account yet, do yourself a favor and get started today to be ready for 2018!