Industry News
Conductor Acquisition Update: What it means for you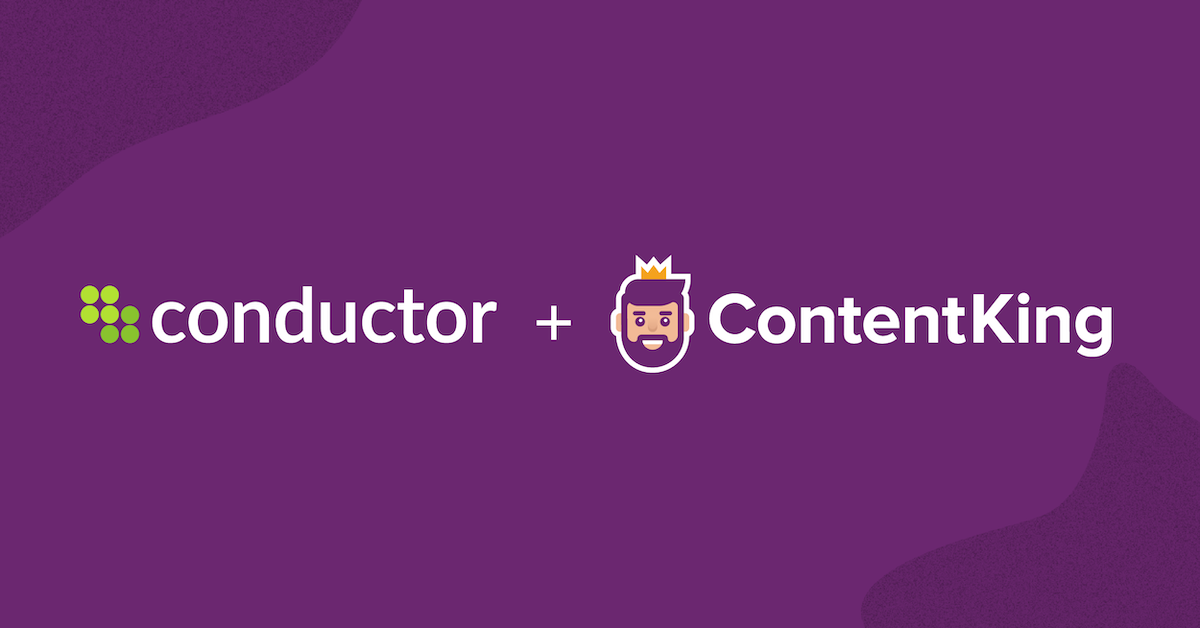 Last week, we announced that ContentKing has been acquired by Conductor. While this is incredibly exciting news for our product and our customers, we know it also raises some questions about future short and long-term changes.
As always, our shared number one priority is ensuring our customers are taken care of. Below you'll find the answers to the most pressing questions we've received to provide more clarity on what this transition means for you.
What immediate changes will there be for ContentKing customers?
In the short-term, nothing changes.
In the long-term, we plan to integrate the two platforms. In the future, you'll be able to experience a platform that includes both Conductor and ContentKing features together. We don't have a finalized timeline on when the integration will be completed as there are still many details for us to figure out. The most important thing to know is that current ContentKing customers will always be able to access ContentKing's current features.
Will ContentKing's feature set continue to improve?
Yes, innovation has been and will continue to be a top strategic priority for both Conductor and ContentKing.
Together, we are going to increase resource investments to continue innovating and make the combined platforms the absolute best solution in the market.
Are prices going up for existing customers?
Prices for existing customers (both self-service and Enterprise) will not be increased due to the acquisition by Conductor. However, as new features continue to be added, prices may be increased like ContentKing has done in the past.
Prices for future Enterprise customers have been increased as of February 16, 2022. Historically, ContentKing has been underpriced for the value it offers. We are using this opportunity to adjust our market price.
Despite new pricing, ContentKing offers much more value compared to both cloud-based and desktop applications and still remains more affordable than most enterprise-grade cloud crawlers.
I'm a freelancer/agency—will Conductor use the data in my account to pitch to my clients?
No, Conductor will not use the websites or data in your ContentKing account for pitching. However, it is possible that Conductor will connect with your clients independently, simply because they focus their marketing on enterprise brands.
What if I have some other question?
Please let us know :) Reach out to us and we'll get back to you right away.
Thank you for all the support during this exciting time for us!