Industry News
ContentKing joins Conductor to Help Marketers Drive Digital Growth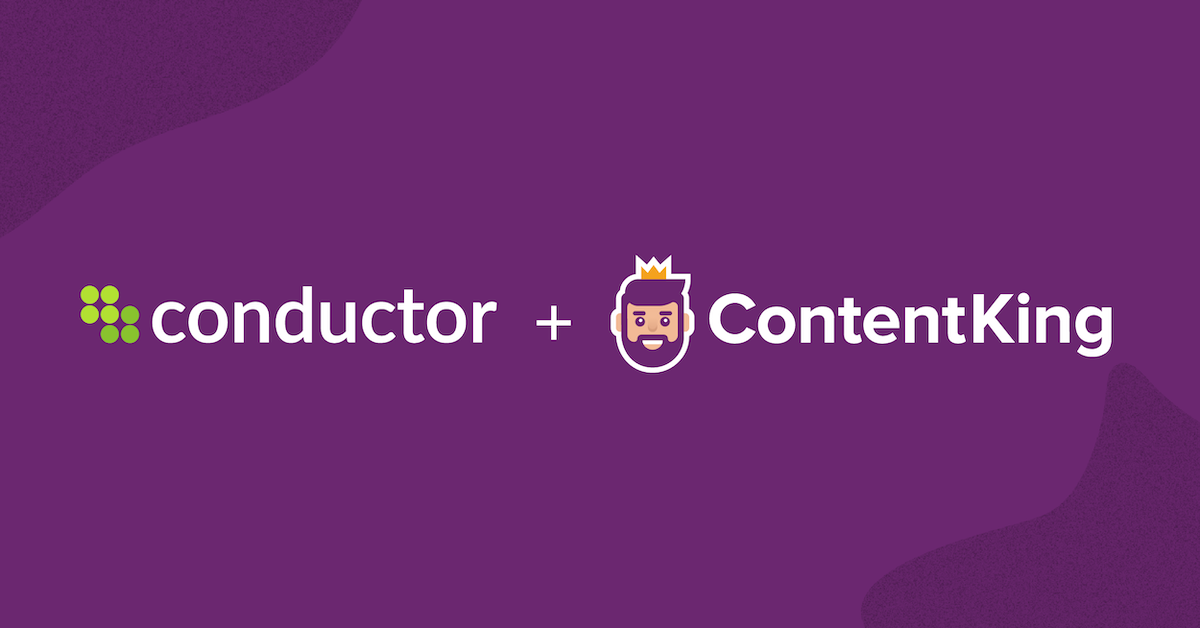 We're incredibly excited to announce that ContentKing has been acquired by Conductor, the leading enterprise organic marketing platform, kicking off a new and exciting future for both companies.
From the start, our mission has been to build a best-in-class SEO technology for organizations that are serious about SEO by providing real-time insights. We've been blown away by the reception of our product in the market. Companies big and small have turned to ContentKing to keep track of everything happening on their site — all in real time — before an issue arises.
This momentous milestone for ContentKing not only validates the hard work of our teams but also serves as a major accelerator for the SEO industry.
Forging this partnership
There is an incredible opportunity to unlock as ContentKing and Conductor come together. Conductor is an organic marketing powerhouse — they're named an SEO leader on Forrester, Infotech, G2, Trustradius, and more — and they strongly believe in the incredible value we've created.
For Conductor, the addition of ContentKing will be a key factor in establishing greater leadership in the technical SEO space and connecting teams within enterprise organizations to achieve better results with their organic marketing efforts.
Conductor's platform is built to bring together enterprise SEO, Content, and Web teams in one place to help them achieve organic marketing success. By joining forces with Conductor, we are able to shine a light on the importance of technical SEO in today's ever-evolving search landscape. ContentKing's real-time monitoring technology complements Conductor's organic marketing platform seamlessly, better empowering marketing teams to transform their wisdom into marketing that helps people (and helps businesses get found).
What made this acquisition possible was the fact that Conductor shares the same passionate commitment to innovation and customer success that we value here at ContentKing. Putting the success of our customers first is a driving force in how both of our brands approach product innovation and service offerings.
Conductor is constantly reinventing new ways to help organic marketers unlock greater impact across their organizations, making the addition of ContentKing a natural fit. Now teams can be better aligned, focus more time on high-impact activities, and resolve issues as soon as they occur to maximize their success in search.
Looking to the future
As we look to our future with Conductor, I want to thank all of our customers who have been with us on this journey. We're looking forward to embarking on this next chapter together. Stay tuned for big things ahead!
We couldn't be more excited to join Conductor and play an even larger role in shaping the future of organic marketing.
If you haven't given ContentKing a try yet, you can sign up for a free trial today. You can also head over to Conductor (opens in a new tab) to get a demo and see why Conductor is the #1 enterprise SEO platform.