SEO is a knowledge-rich field, and even the most seasoned digital marketers can use some help to refresh their memory every now and then. That's why we created the ContentKing Academy (opens in a new tab), now seamlessly integrated into our app.
Refresh your memory with a single click
Every issue description now features a "Learn why" link. Click it and the explanation for the issue shows up immediately: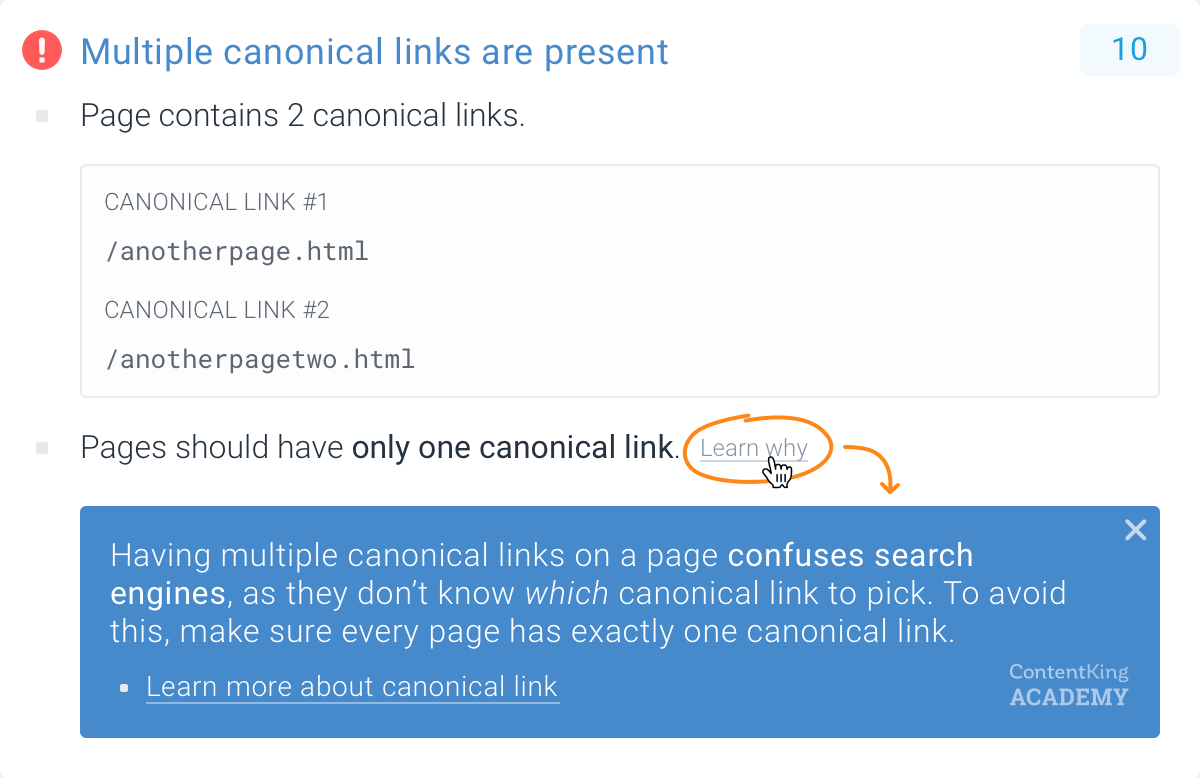 The explanation also offers additional links directly to the ContentKing Academy, where you'll find more information on related topics.
ContentKing Academy: all knowledge in a single place
The ContentKing Academy contains a wealth of information: practical guides, reference material, process descriptions and checklists.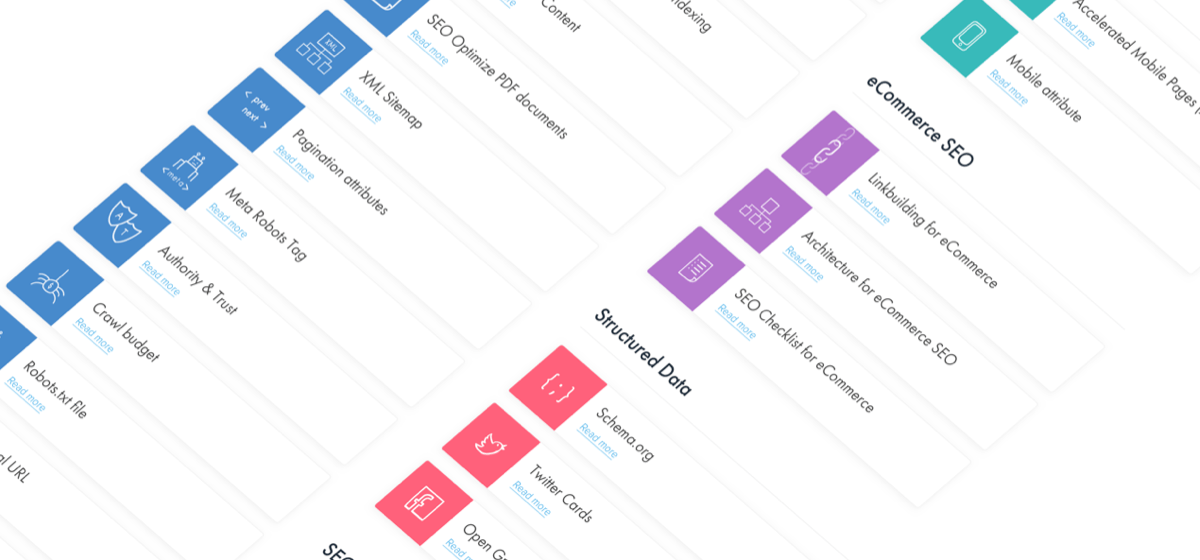 All of that knowledge is freely accessible and comes with rich, explanatory illustrations, insights from industry leaders and free downloadable resources.