No more switching between tabs in your browser! ContentKing's brand new Chrome extension lets you see ContentKing data and the most pressing SEO issues directly when looking at a page in your browser.
Want to try it out immediately? 👉 Install the extension right now (opens in a new tab) (takes 10 seconds, literally!)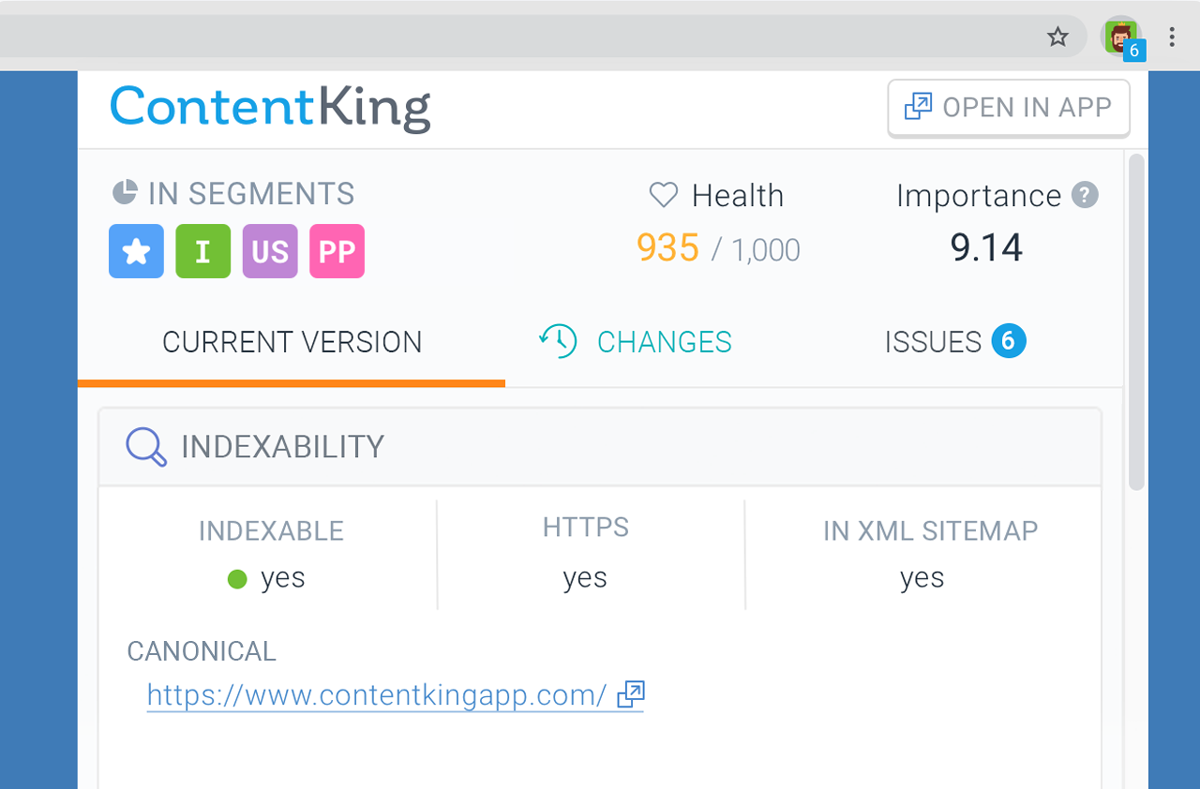 Learn about a page's indexability
Finding out whether a page is indexable can be time-consuming as it depends on several factors (robots.txt, canonical links, the list goes on…). Good news: you no longer need to go Sherlock Holmes on your site anymore! Learn about the page's indexability directly from the extension's icon:
if the icon is green, the page is indexable
but if the icon is orange, the page is non-indexable. Wondering what to look into? Just check the why? badge in the Indexable section to find out what to fix.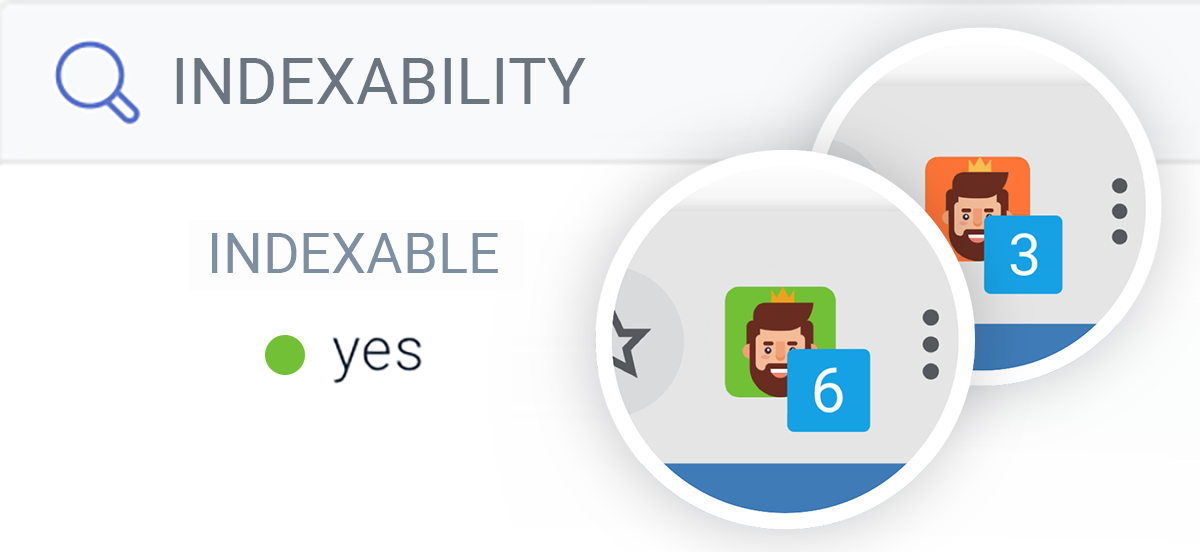 And what about the blue badge? Get ready for the ugly truth - this one shows how many SEO issues there are on the page.
Quickly reveal SEO issues
Wondering what are those issues? Just open the extension and browse through the specific issues and their impact on the Page Health.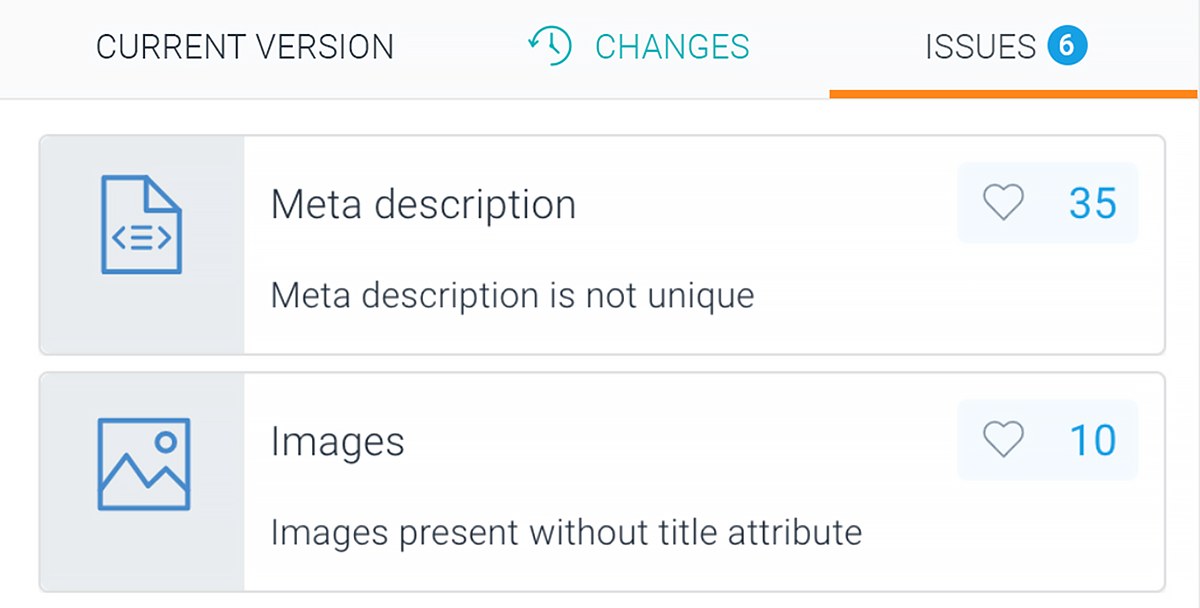 Uncover the full page history
All tracked changes are available at your fingertips. Whether it's a change from three minutes or six months ago, you'll find it at the click of a button in the extension as well.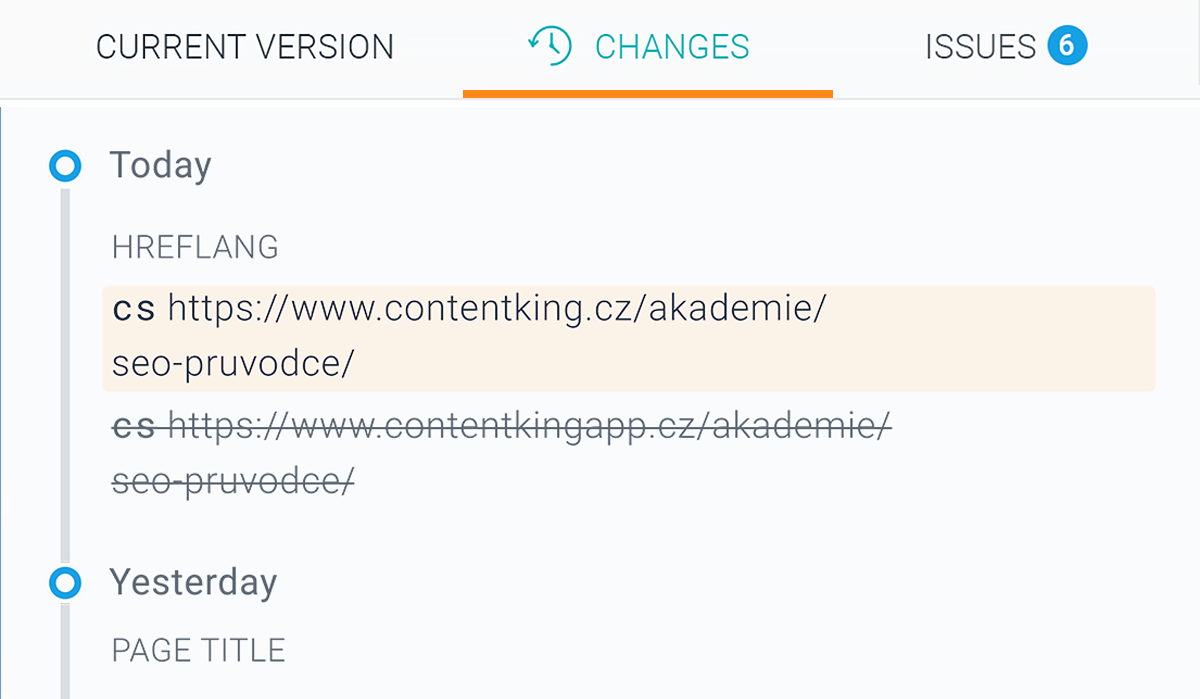 See SEO metrics when looking at a page
Do you need to quickly check the title, meta description or canonical link of the page you're looking at? Do you want to know what ContentKing segments each page is in or determine its Importance or Page Health? Get these details on each page ContentKing is monitoring for you in a single click.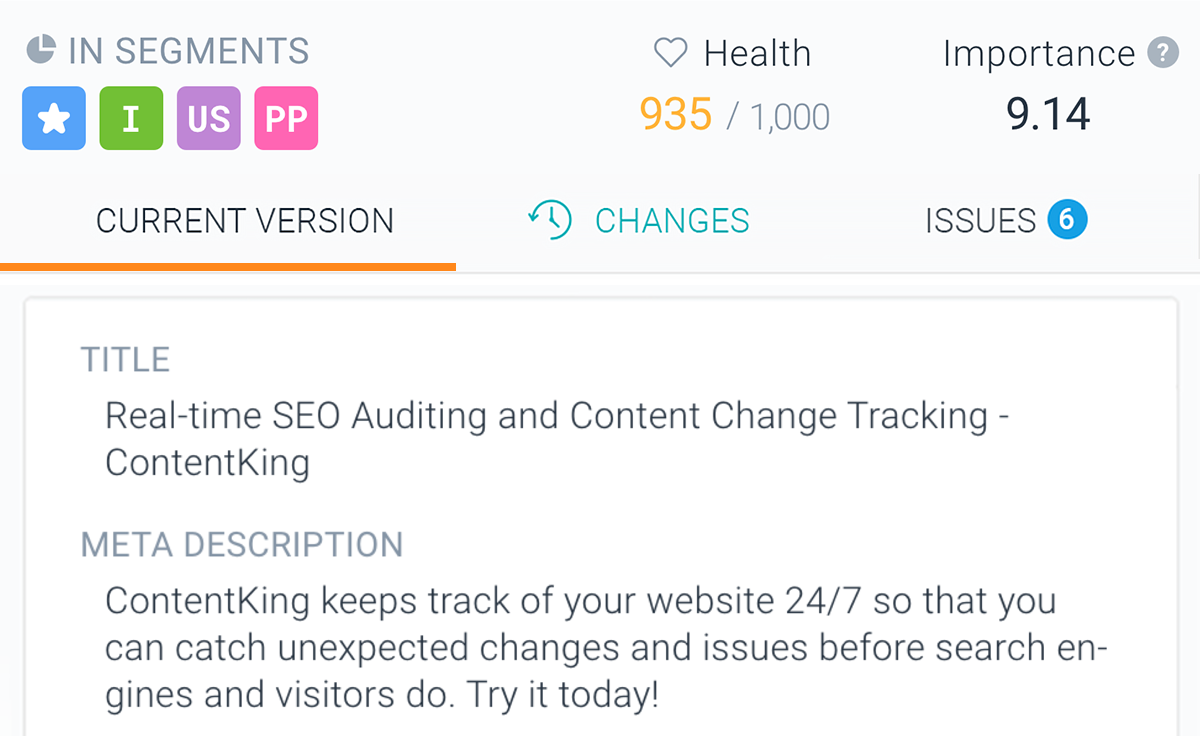 See Google Analytics and Google Search Console data
Are you tired of logging in to Google Analytics and Google Search Console everytime you need to check the relevant metrics of a page? We've got you covered: our Chrome extension has this data available at the click of a button.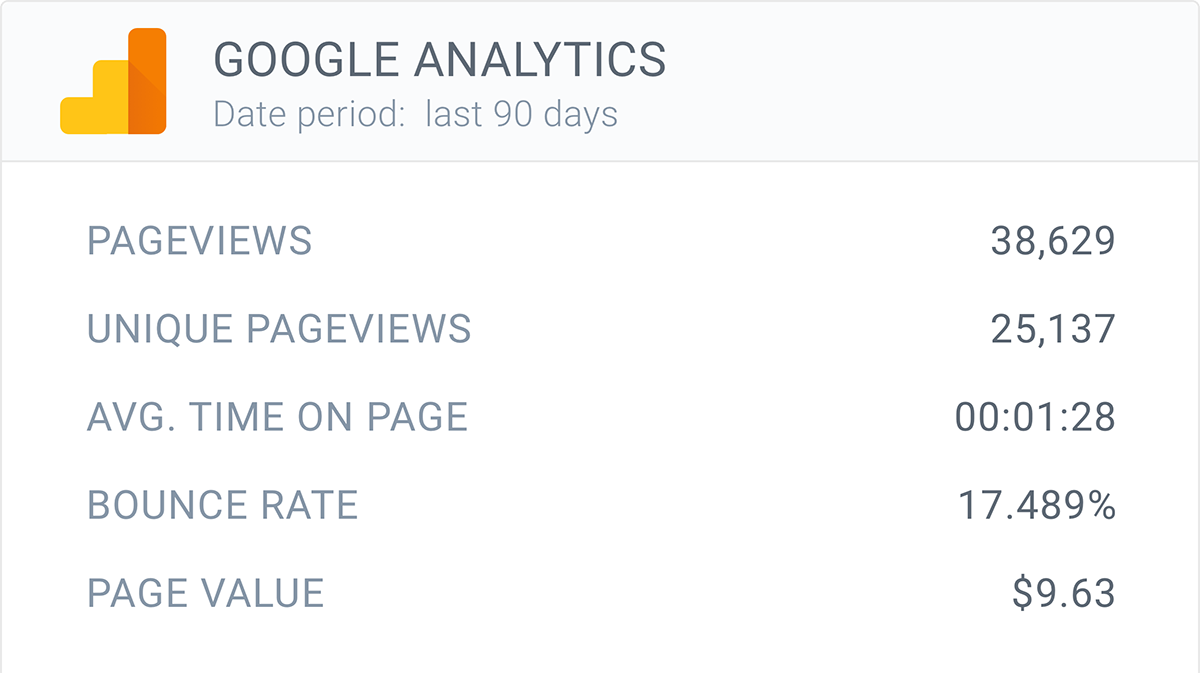 Discover Open Graph and Twitter Cards properties
Checking Open Graph and Twitter Card properties can be painful as well - who wants to go to the source code every time? From now on you don't need to! Just open the extension and check this in an instant.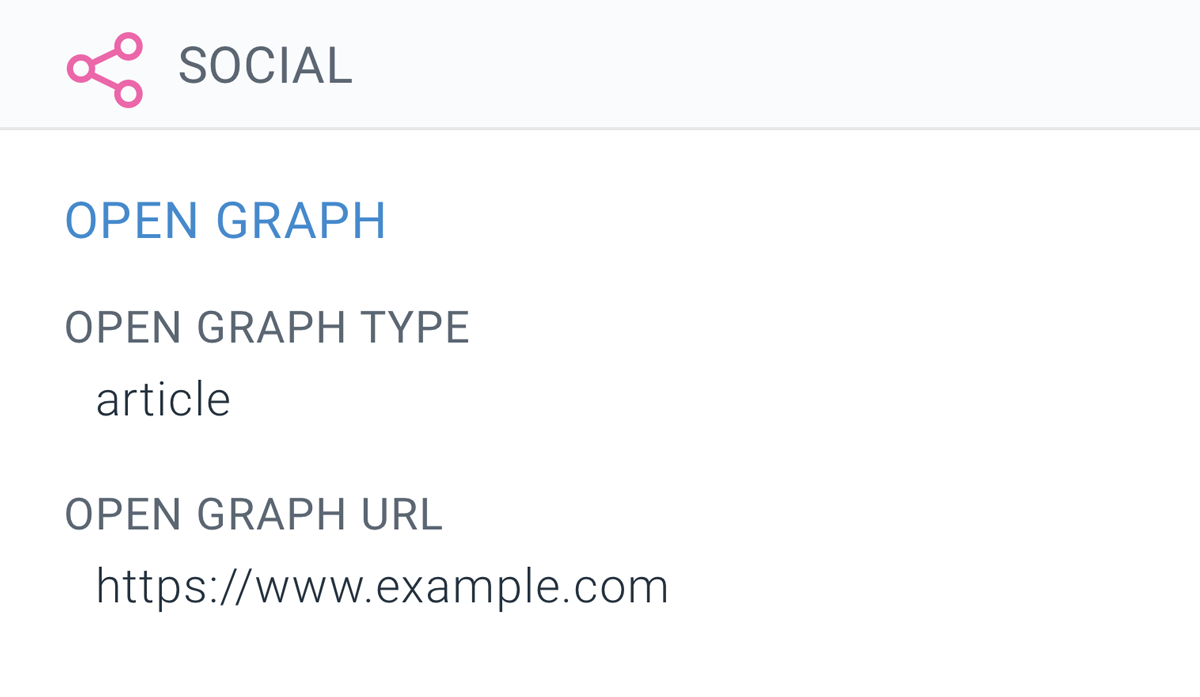 Check custom elements extracted by ContentKing
Is ContentKing tracking some custom elements on your website? Just open the extension and enjoy the luxury of checking them directly while looking at the page in your browser.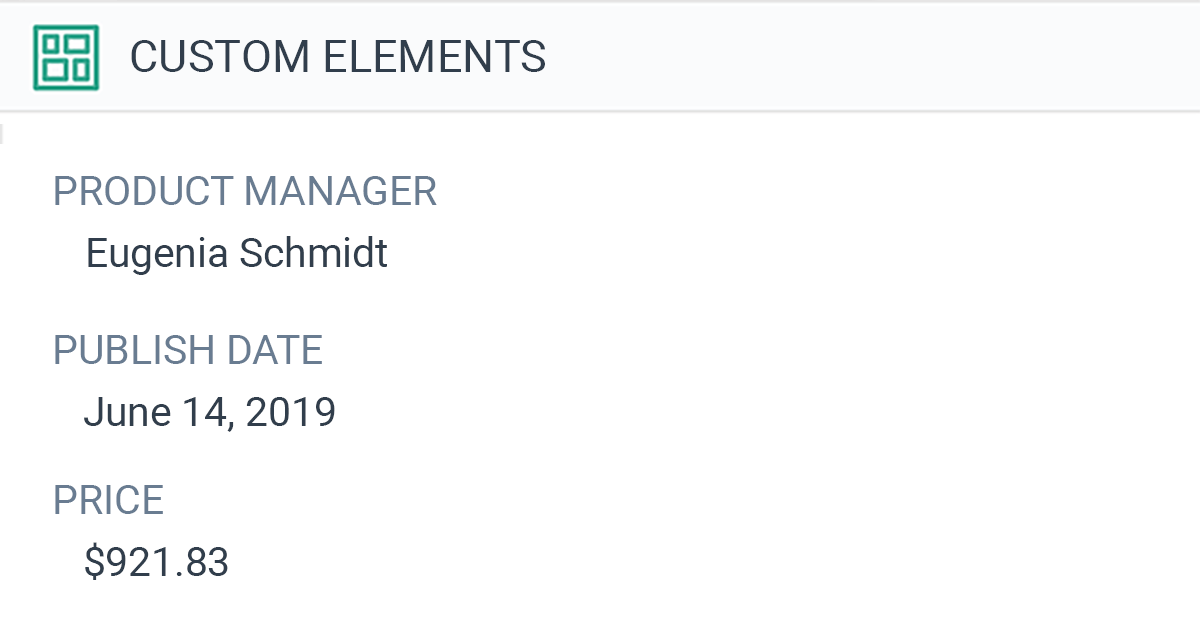 Want to dive deeper?
Just click on Open in app to go to the app and see all details ContentKing is tracking about this page.

How to use the ContentKing Chrome extension
Getting started is super easy:
Install the

ContentKing Chrome extension

(opens in a new tab)

from the Chrome Web Store.
Go to any website ContentKing is monitoring for you.
Click on the ContentKing extension icon in the extension toolbar.

Install and turbo-charge your workflow
ContentKing's Chrome extension is available on your account right now, so don't wait and install the Chrome extension right away (opens in a new tab)!
Not using ContentKing yet? Do your website a favor and start your free trial right now.