As an SEO, you don't have time to focus on every minute detail. At the end of the day, there's a short list of what really matters: how your pages changed, what impact those changes had, and how it affected your bottom line.
But sometimes you do need more details. Sometimes you need to know as much about the HTTP responses returned from the server as you can.
And that's where our new feature comes in!
What else changed on this page?
Did ContentKing report a page change, and now you want to know what else changed on that page? Some examples:
If the title and meta description were removed, what other parts of the template were dropped?
The article was recently updated, but how did it actually change?
When the number of links in the footer changed, which ones were added or removed?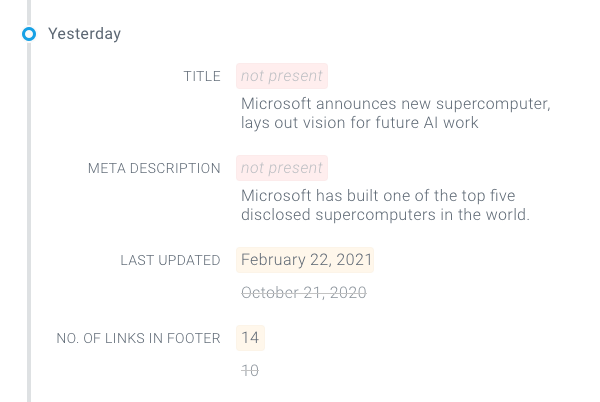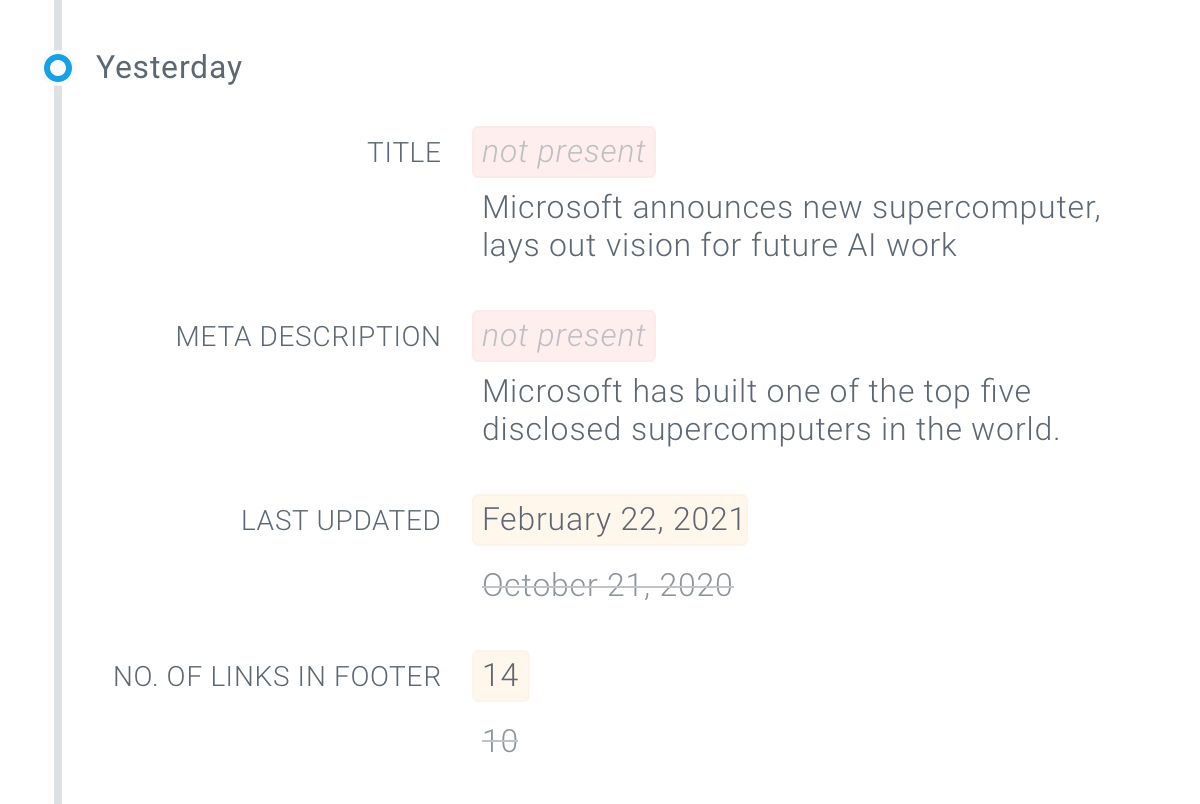 Why are these two HTTP responses alternating?
Or maybe you see that ContentKing is getting alternating versions of the page from the server. Here you want to identify where the problematic version comes from and get rid of it before search engines stumble upon it as well. But then there's the issue of passing concise information along to your tech team…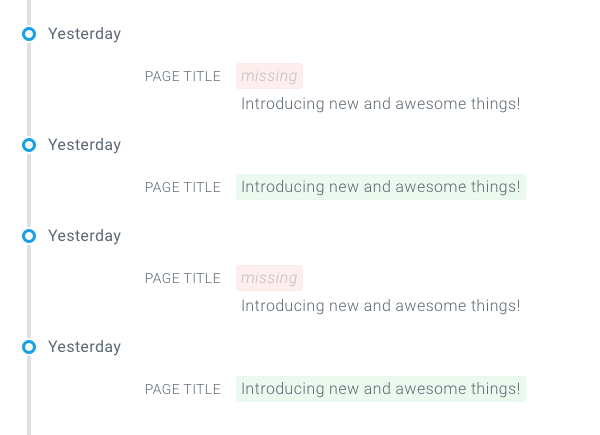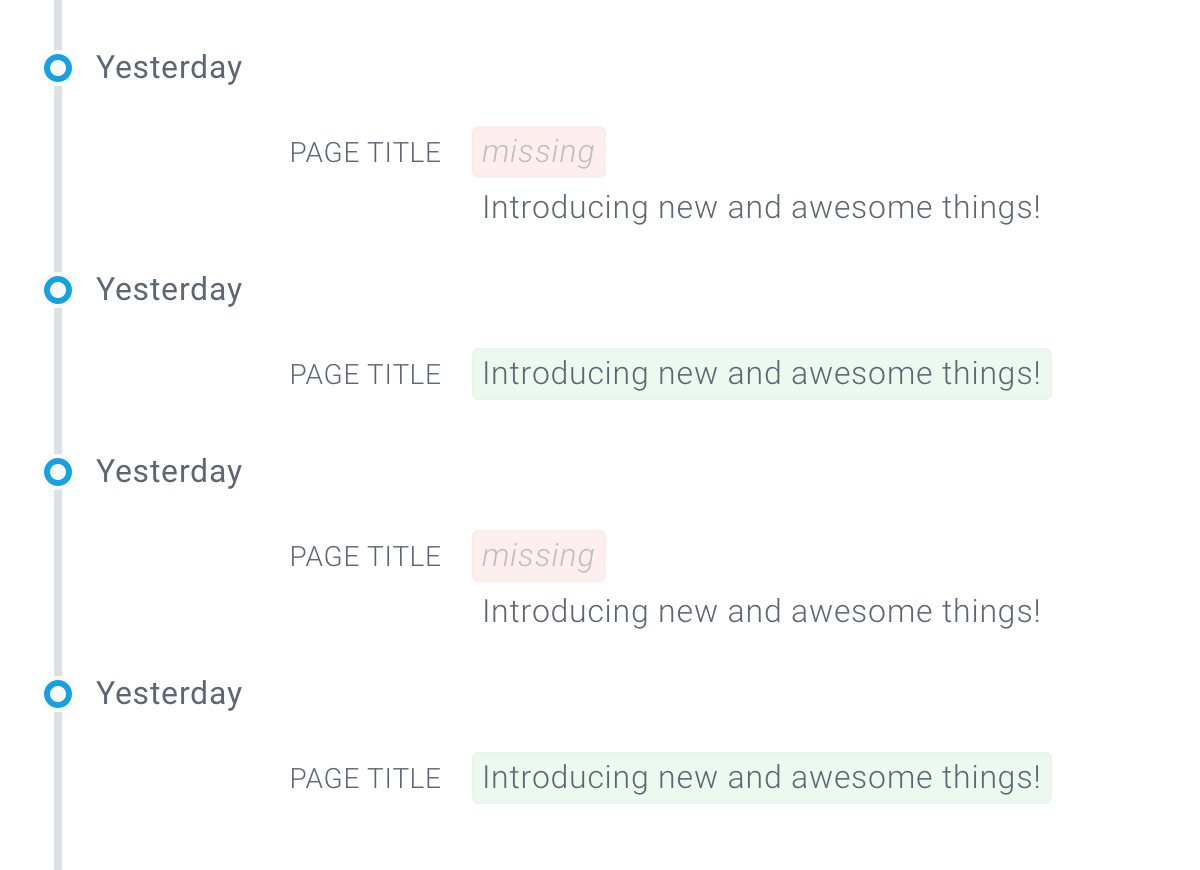 All answers in an HTTP response snapshot
Let us give you the real evidence! Now you can investigate the entire response payload that ContentKing received in detail for every change that ContentKing tracks.
HTTP Request & Response Headers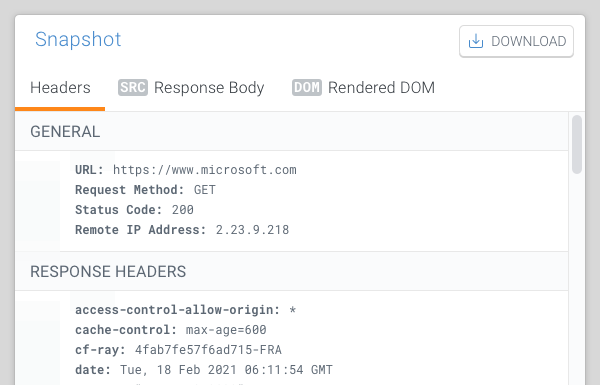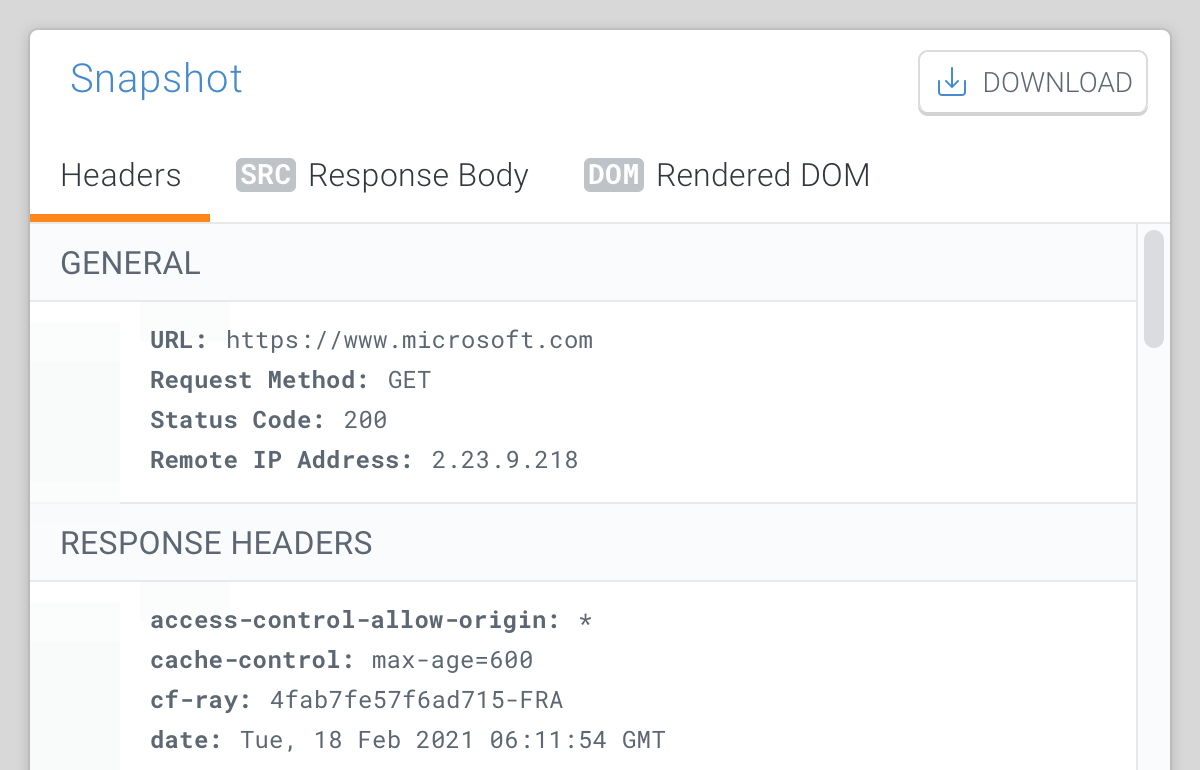 HTTP Response Body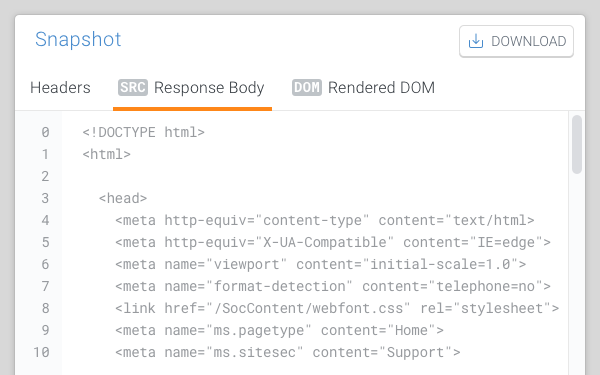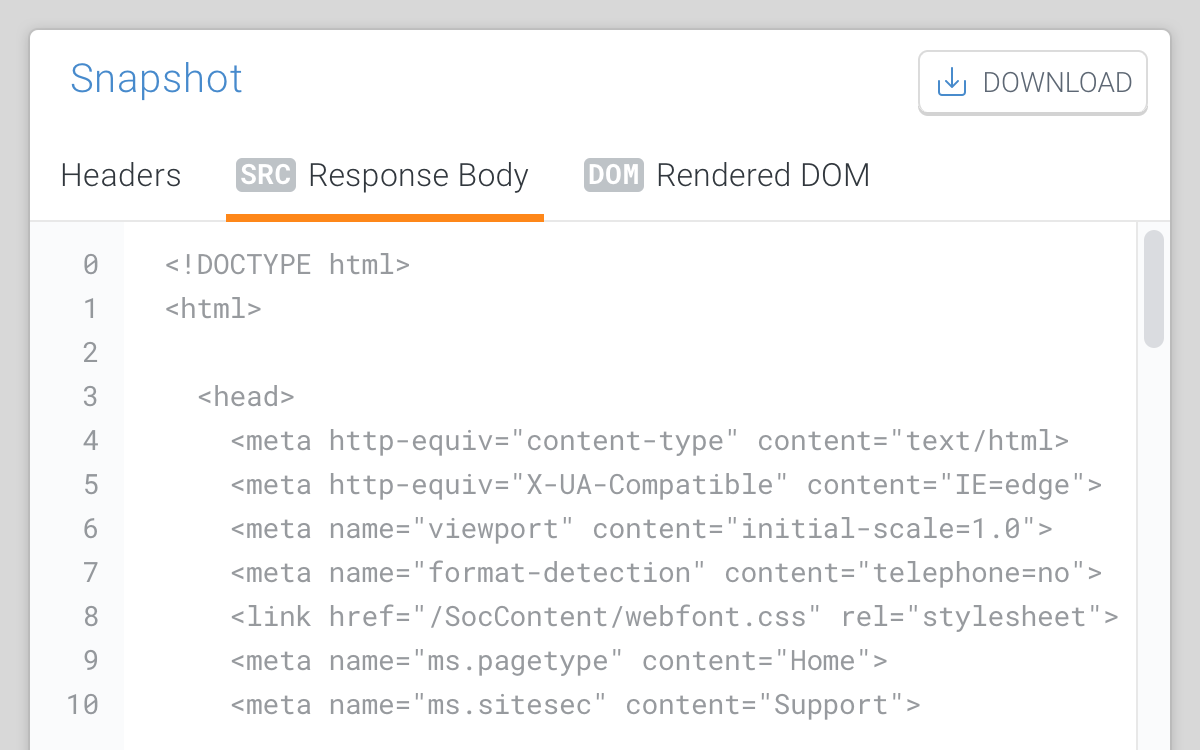 Rendered DOM
If you have JavaScript rendering enabled, you can also see the rendered DOM of the page.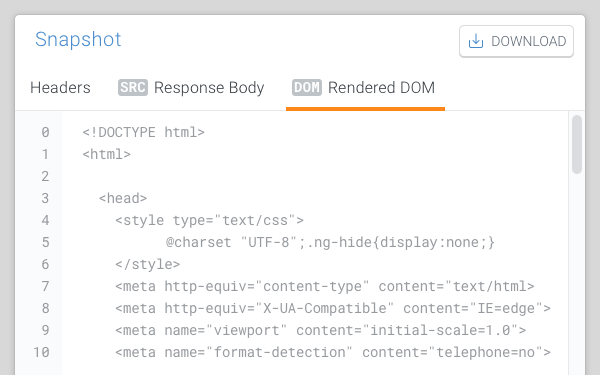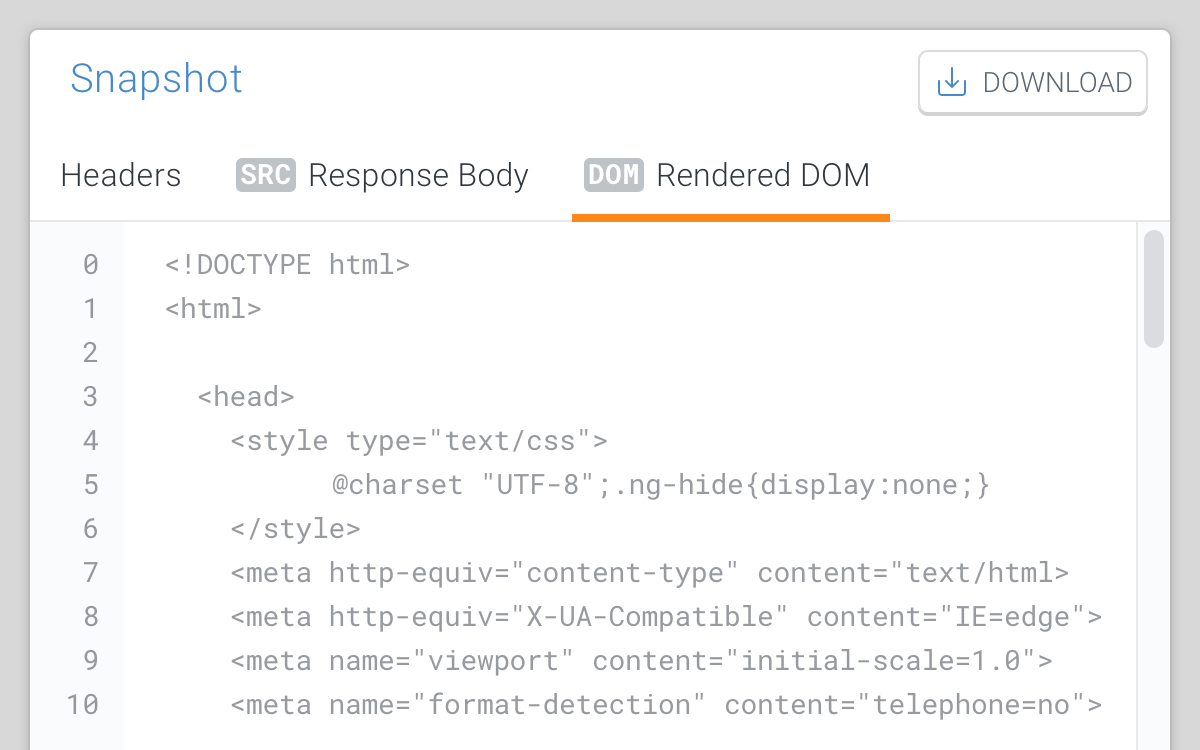 Download the snapshot
Do you need to show the response to your colleagues or the technical team? Easily download the snapshot of the response and forward it directly to them.


See the snapshot in a single click
Getting to the snapshot of the response is easy! Just hover over an entry on the Tracked Changes tab of a Page detail and click on View snapshot.


Available on Enterprise plan
This feature is available on our Enterprise plan. Reach out to us if you're interested and we'll be happy to discuss how the many features in this plan can help you.
Contact us (opens in a new tab)
Not using ContentKing yet? Do your website a favor and start your free trial today!