Does the content on your pages change often? In the past, it was possible for a page's changelog to become intimidatingly large if left to its own devices. But not anymore!
With the new filters on the Tracked Changes of your individual pages, you can easily zoom in: just filter the changelog view on page properties and time period.
Here are some examples:
How has the title changed over the past 3 months?
How did this page change in the previous week?
How many times was this page updated in the past 6 months?
Who has owned this page in the past?
Filter on changes of page properties
Zoom in on any date range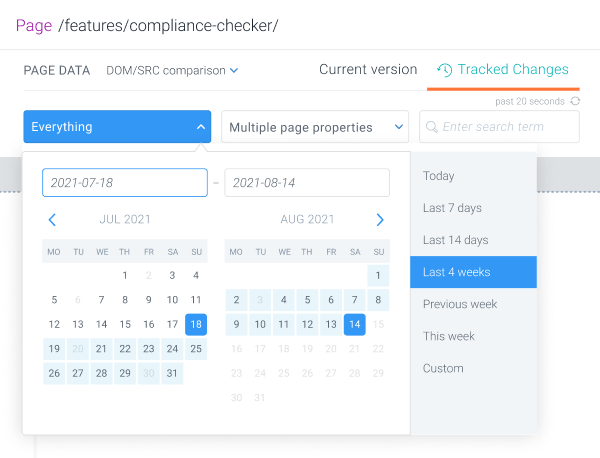 Combine filters and search on any term for even sharper investigation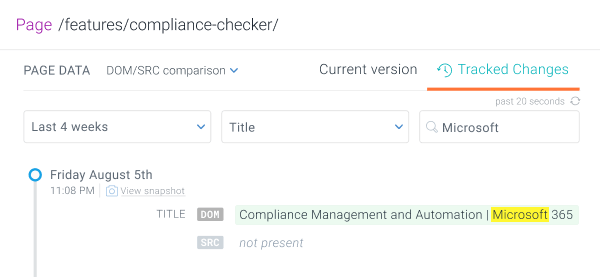 Find out when and where ContentKing initially discovered a page

Explore the new filters now
The new Tracked Changes filters for individual pages are already available in your ContentKing account. See how they can speed up your auditing right now!
Simply click the button below, click on any page and go to its Tracked Changes tab.
Explore the new filters (opens in a new tab)
Want to learn more? Reach out to us if you have any questions.
Not using ContentKing yet? Do your website a favor and start your free trial right now!