Other
ContentKing Team at brightonSEO as Headline Sponsor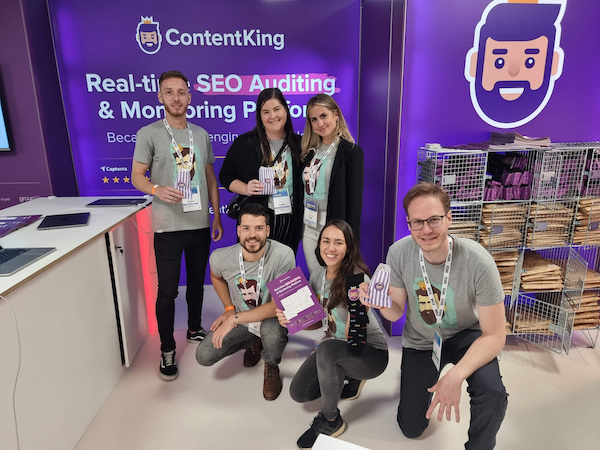 The ContentKing team was excited to attend the latest edition of brightonSEO, one of the biggest events for specialty search marketers in the world.
With the combination of community, SEO, and the beach, brightonSEO has become a must-attend event for our team. In fact, it was 7 years ago when our founders Vincent van Scherpenseel and Steven van Vessum went to Brighton for their first conference.
It was amazing to be speaking at an in-person event again. The energy from and the interaction with the crowd was simply the best. No webinar can beat that!
Now as the Headline Sponsor, we came to brightonSEO to present our latest research and insights, connect with the SEO community, and learn from industry experts. And of course, talk about our game-changing, real-time SEO monitoring and auditing platform (opens in a new tab).
While we can't capture all the excitement of our first in-person conference since the beginning of the pandemic, we still want to share some highlights from Brighton.
ContentKing Team in Action
Our team came from the Netherlands and Czech Republic to join together in Brighton — with our booth featuring personalized demos, freshly popped popcorn, and our highly coveted HTTP socks.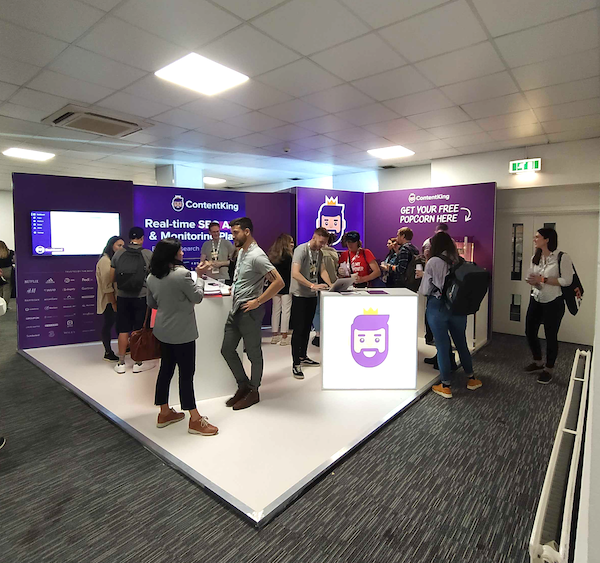 Seeing the SEO industry get back together in one of the best conferences out there was exhilarating. Search couldn't be more alive.
SEO Quality Assurance by ContentKing's Steven van Vessum
Last spring, we conducted a research study about SEO quality assurance. With over 1,300 responses from SEO professionals around the world, this was the topic for our VP of Community Steven van Vessum's talk at the conference.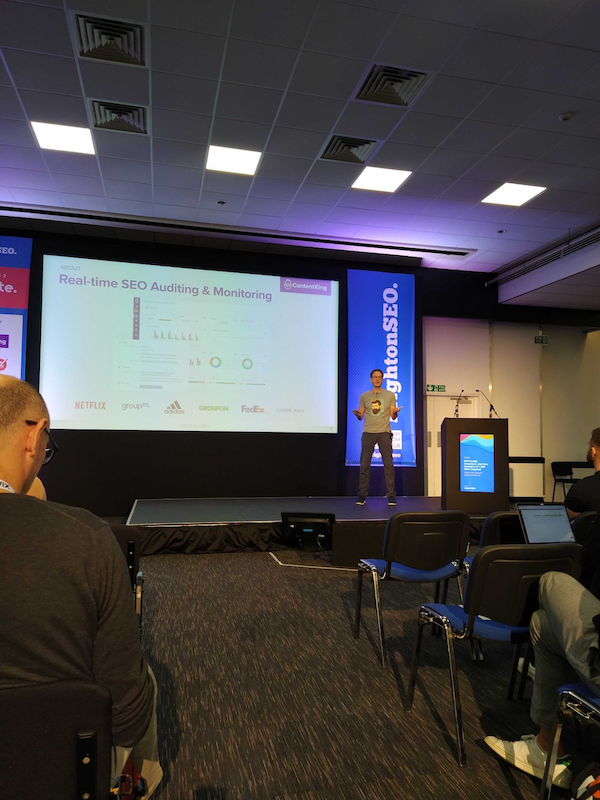 Missed the talk? No worries, you can check out the slides here (opens in a new tab) as well as talks (opens in a new tab) from plenty of additional great speakers.
See you at brightonSEO 2022!
It goes without saying that we love brightonSEO, and we were honored to be the headline sponsor. We're looking forward to being back again in 2022, with popcorn and socks in hand!