Duplicate without user-selected canonical: what does it mean and how to fix?
The error "Duplicate without user-selected canonical" indicates that Google found duplicate URLs that are not canonicalized to a preferred version. Google didn't index these duplicate URLs, and assigned a canonical version on their own.
Here's what this error looks like in Google Search Console: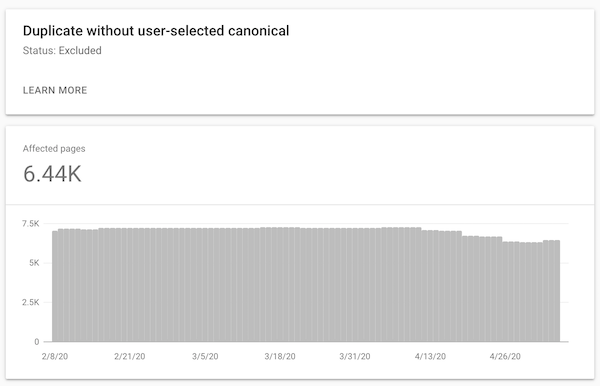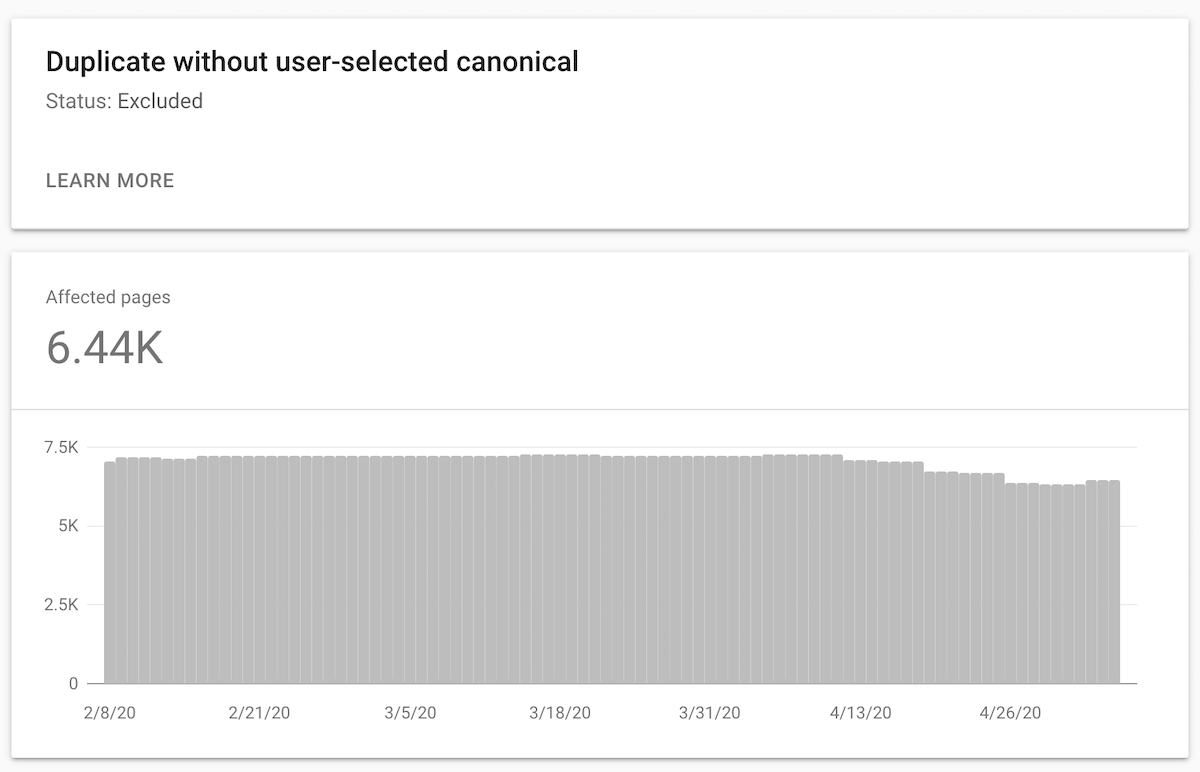 If you've got a eCommerce site that also contains downloadable PDFs with the exact same product information as what's shown on product detail pages, you'll often find that Google has decided to canonicalize the PDFs to the product detail pages.
How to fix this issue
Should these pages even exist? If the answer to this is no, simply remove these pages and return a HTTP status code 410.
If these pages have a purpose, then ask yourself whether they carry any value: