Here at ContentKing we aim to make your SEO processes as easy and efficient as possible, and our new browser extension is the next step in this effort.
The right data at your fingertips
ContentKing's browser extension allows you to view ContentKing metrics and data about your websites directly in your browser.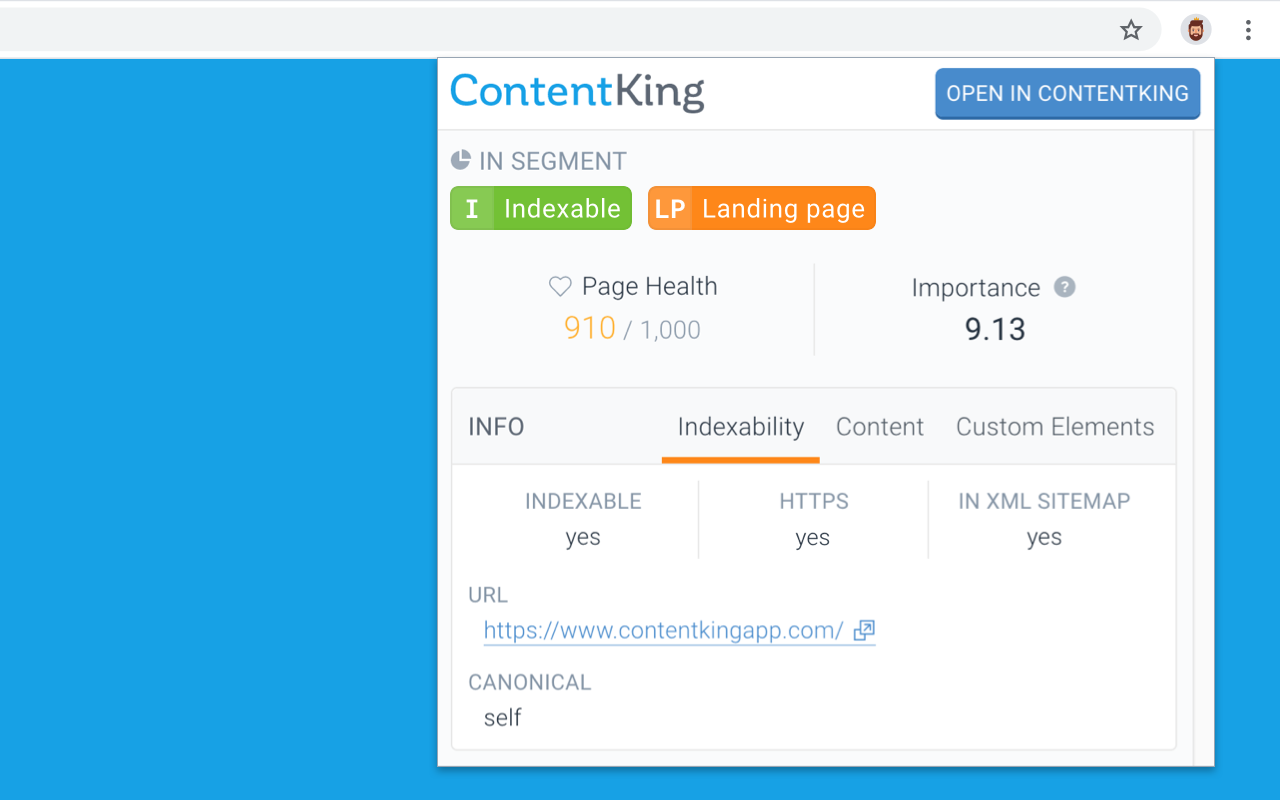 When browsing a website that is being monitored by ContentKing, you can easily view all ContentKing data about the page you are currently visiting.
The ContentKing browser extension will provide you the following data:
Page Health
Importance
Indexability (HTTPS, In XML sitemap, Canonical)
Content (Page Title, Meta Description, Headings)
Custom Elements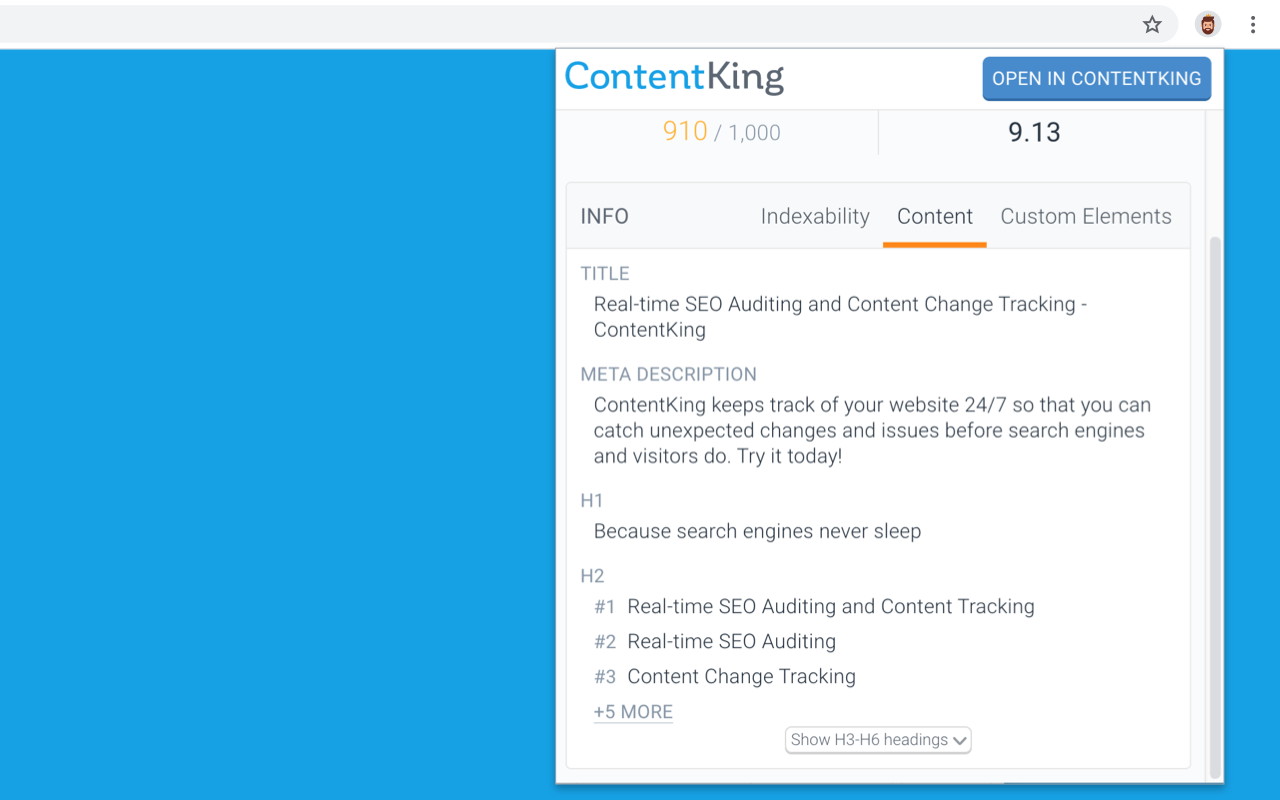 Always up-to-date
By opening the extension on a page in your browser, ContentKing will immediately crawl that page. Thanks to this you will always see real-time data in the extension.
Jump to ContentKing with one click
Do you need more information about the page you're visiting?
No problem! Just click the "Open in ContentKing" button and jump directly to the Page Detail screen in ContentKing.

How to get started
Log in to your ContentKing account, or start a free 14-day trial.
Install the ContentKing browser extension to your browser in Chrome Store.
Open any page on a website that is monitored by ContentKing.
Click the extension icon (King Kevin) in your browser's toolbar
Do you need help?
If you're having trouble getting started with the ContentKing browser extension, don't hesitate to contact us!