Site Reliability Engineer
ContentKing monitors 100,000 URLs every minute of every day and therefore high-availability and rapid scalability are our focus points. We're looking for someone who can own our operations and prepare our infrastructure and processes for further growth through the implementation of SRE.
🇨🇿 Mluvíme i česky
Although this vacancy is in English, most of our team speak both English and Czech.
What is ContentKing?
ContentKing is a website monitoring service used by digital marketers around the globe. For customers like Netflix, Shopify, Adidas, and Fedex, we monitor their websites 24/7, keeping track of any changes and alerting them whenever anything goes wrong.
Trusted by 5,000+ digital marketers at companies like:
The Challenge
ContentKing monitors 100,000 URLs every minute of every day, and on top of that our application is used by thousands of users. These numbers are constantly growing, thanks to the 75K+ website visitors per month and the continuous influx of new trial accounts.
Data isn't just brought in by our monitoring engine, but also through the many integrations that ContentKing provides so that users can bring their own data into ContentKing.
Being a monitoring SaaS we have a strong focus on high availability and rapid scalability.
Your Mission
We are looking for someone who can own our operations, making sure that our infrastructure keeps running properly and can support our growth.
Furthermore, we want to adopt the SRE discipline within ContentKing, and are looking for someone who can apply their SRE expertise to define our SLIs and SLOs, expand our post-mortem process and set up the required tooling.
Don't worry: you won't be working alone. Operations is part of our Product Team, meaning you will work close together with our developers and Product Manager.
Our Culture
We're a small team and have a culture that's all about transparency and data sharing:
Want to know what features customers are requesting?
👉 Check feedback and feature requests on Productboard.
Interested in seeing what users are reporting to Support?
👉 Check Intercom or the #support channel on Slack.
Eager to know our business metrics, such as revenue?
👉 Check Geckoboard on any of the screens in the office.
Have ideas how to improve the product or our processes?
👉 Share them, and you'll likely see them get implemented.
Being at ContentKing means being part of a tightly knit team of people passionate about product.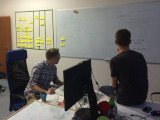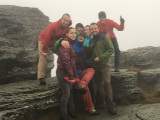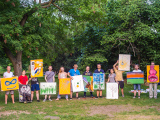 Our Technology
ContentKing runs on industry-standard technologies:
Elastic and MariaDB/Galera for storing of huge datasets.
PHP and Golang micro-services connected through RabbitMQ.
CentOS on physical machines in datacenters across the globe.
Diagnostics through Sentry, ELK and InfluxDB/Grafana.
CI through CircleCI with high test and code analysis coverage.
Requirements
We are looking for colleagues who feel comfortable challenged by the mission and meet the following requirements:
Have 2+ years of experience with SRE.
Have experience with our technologies, or desire and ability to quickly learn.
Be structured and having attention to detail, preferring long-term solutions over quick fixes.
Be willing to take ownership and responsibility.
Be able to communicate in English at B2-level or better.
Our Interview Process
The interview process consists of three steps:
First introductory interview
The purpose of this interview is get to know each other. In about 20 minutes we discuss your background and interests, and see if there's a fit from both sides.


Martin Kacmar

.

Backend Engineer

View profile

LinkedIn

(opens in a new tab)

Second interview, in-depth experience review
In the second interview (approximately 60 minutes) we go in-depth, discussing your career path, interests and where you would like to develop. We will also make sure to leave plenty of time for you to ask all the questions you have for us.


Martin Kacmar

.

Backend Engineer

View profile

LinkedIn

(opens in a new tab)

Jiri Zapletal

.

DevOps Engineer

View profile

LinkedIn

(opens in a new tab)

Third interview, focus interview
In the third and final interview we zoom in on specifics that were brought to light in the second interview. Finally, we will also discuss the contractual details and compensation package.


Martin Kacmar

.

Backend Engineer

View profile

LinkedIn

(opens in a new tab)

Vincent van Scherpenseel

.

CEO

View profile

LinkedIn

(opens in a new tab)
🤙 No need to meet in-person
Due to the COVID-19 situation we conduct all interviews online.
What We Offer
First and foremost, we offer a position that's full of interesting challenges and opportunities to learn.
Secondly, we offer good conditions:
Work at a fast-growing SaaS startup – building a platform used daily by customers like Adidas, Netflix, and FedEx.
Full-time employment, 25 vacation days and additional perks.
Monthly salary of 90,000 - 120,000 Kč, based on your skill and experience.
A Macbook Pro laptop.
A personal development budget of 10,000 Kč per year for conferences, books and online courses.
A Vodafone mobile subscription with unlimited calls, text messages and data.
Collaboration with the eager go-getters building our global SaaS solution.
A road to a wealth of knowledge about digital marketing, SaaS, and what it takes to make a startup succeed.
A comfortable office in the city center of Brno (Masarykova street) with a fully stocked kitchen.
Weekly lunches with the whole team, paid for by the company.
Are you ready for your next challenge?
👉 Apply now by sending us an email or filling out this form (opens in a new tab)!
Ready for your next challenge? 🚀
Join our team of highly driven people passionate about product and building a scalable company.
Email us or fill out the form 👇