New Index coverage issue detected for site: how to fix?
You just received a message saying: "New Index Coverage issue detected for site: example.com".
What does this mean for your website's organic performance, and how do you resolve it? We explain both in this article. No sweat, we've got you!
Why you received this notification
Google reports how their fared while crawling and indexing your site in Google Search Console's Index Coverage report. If they encounter pressing issues, they notify you about this via email — and you'll receive one of those "New Index Coverage issue detected" messages.
Here's an example we received after we noindexed some pages one week prior: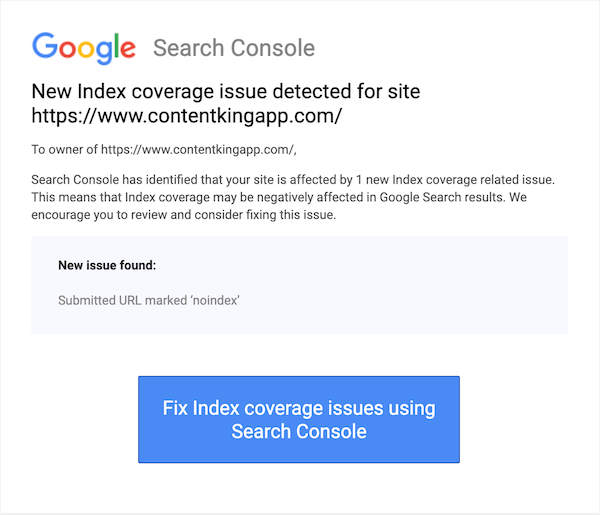 Be alerted immediately when SEO issues crop up
Unfortunately, Google's notifications are delayed and don't cover all issues. ContentKing does, and alerts you immediately!
How to fix this issue