The "Crawl anomaly" error indicates that Google's had issues when requesting these URLs. They received response codes in the 4xx and 5xx range outside of the types they list within the Index Coverage report. To illustrate, this is where the URLs are in Google's indexing process:

And here's what this error looks like in Google Search Console's Index Coverage report: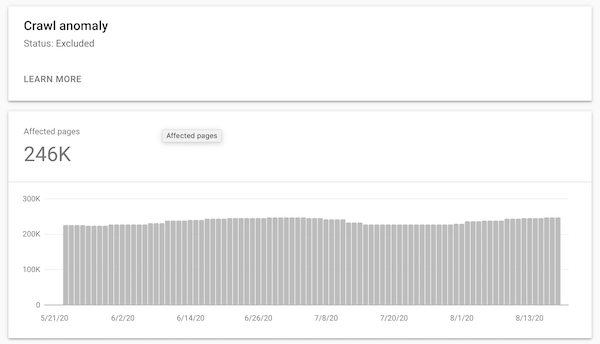 We often see "Members Only" and "Login" pages listed in the Crawl anomaly report with a HTTP status code 401, as they require login credentials.
How to diagnose and fix
Here's how to diagnose and fix the crawl anomaly issue: